Taylor Swift Shares New Versions Of 'Cruel Summer'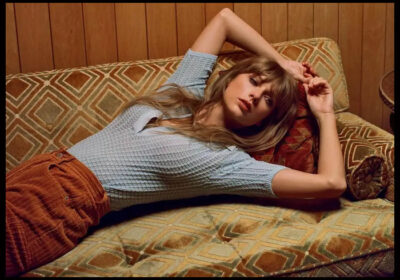 Taylor Swift recently released two new versions of "Cruel Summer," the hit single from her 2019 album, Lover.
"What a truly mind blowing thing you've turned The Eras Tour Concert Film into. I've been watching videos of you guys in the theaters dancing and prancing and recreating choreography, creating inside jokes, casting spells, getting engaged, and just generally creating the exact type of joyful chaos we're known for," Swift wrote on Instagram.
The pop superstar added that she is sharing a live version and a remix of "Cruel Summer."
"One of my favorite things you've done was when you supported 'Cruel Summer' SO much, I ended up starting The Eras Tour show with it. For old times sake, I'm releasing the live audio from the tour so we can all shriek it in the comfort of our homes and cars PLUS a brand new remix by @lpgiobbi. Thank you, so much, forever, wow, just thank you!!!"
Swift also revealed four new songs that will be added to her upcoming re-recorded edition of 1989: "Is It Over Now?" "Now That We Don't Talk," "Say Don't Go" and "Suburban Legends."
(Photo: Beth Garrabrant)
Source: Read Full Article