Taylor Swift 'has decided she's not going to hide anymore,' she's her 'authentic self'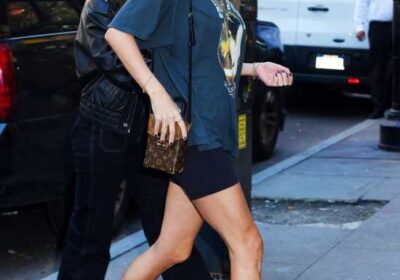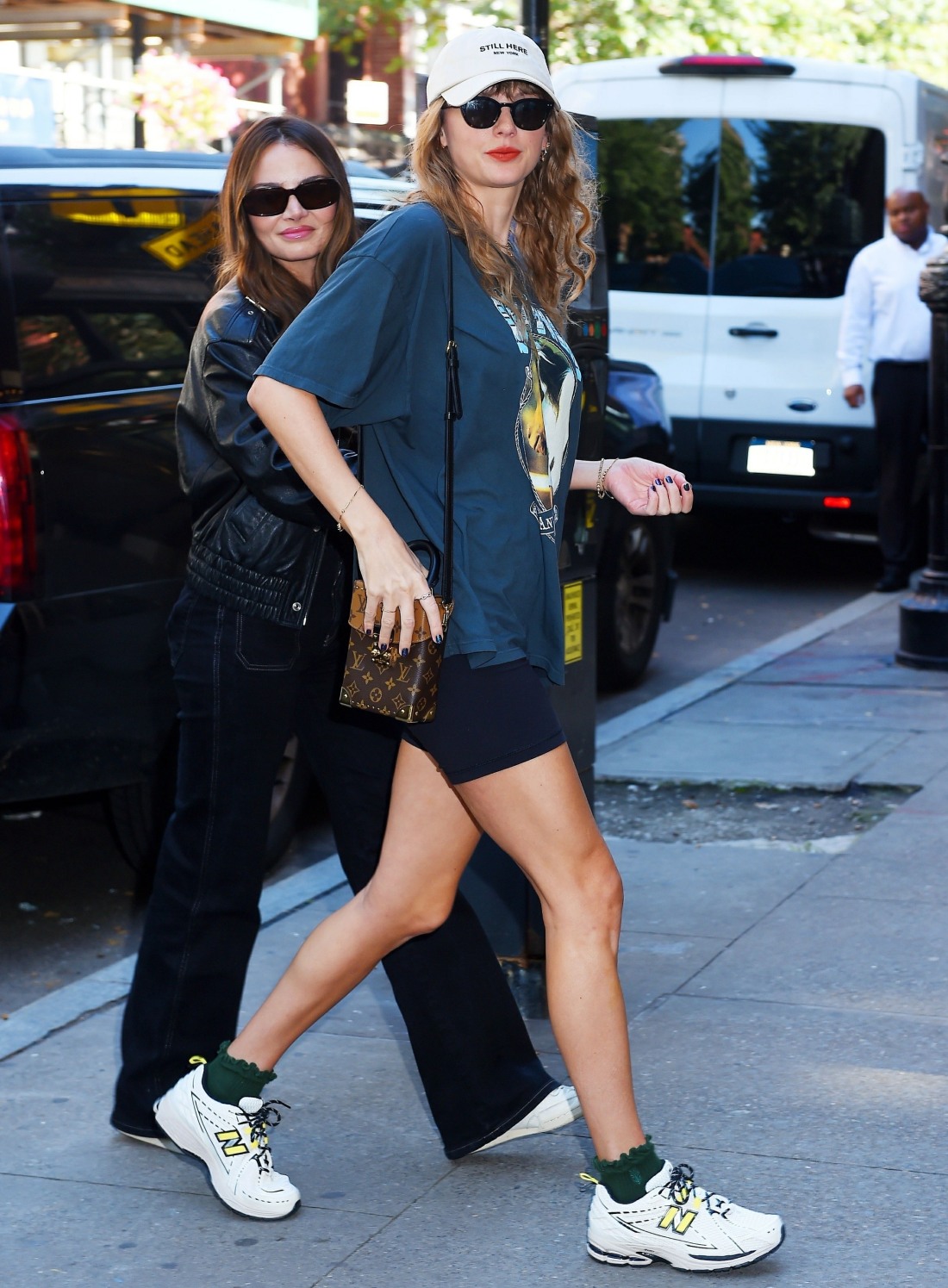 This feels like the first time in years that I've seen Taylor Swift in bike shorts, a slouchy t-shirt, sneakers and a baseball cap. Throughout this year, she struts around New York in heels, minis and other cute ensembles. She's the queen of street style and one of the nicest things about Taylor is that she gets "dressed up" to leave her house. It does look like Taylor dressed with purpose though – her t-shirt is from Free People, and it's the Shania Twain "Any Man of Mine" tee. Her sneakers are New Balance and she carried a Louis Vuitton purse.
These are pics of Taylor coming and going from the Electric Lady studio in NYC. The woman with her is Keleigh Sperry, aka Miles Teller's wife. Miles and Taylor worked together a few years ago when he was cast in the music video for Taylor's "I Bet You Think About Me." Taylor has been in and out of the Electric Lady all year, recording new music and re-recording 1989 (Taylor's Version). She uses it as a social club too, inviting her friends to hang out at the studio and listen to her record. But where's Travis Kelce? Well, even if Travis isn't around constantly, he and Taylor are apparently quite smitten with each other:
Despite being one of the most famous women in the world, Taylor Swift "was low-key and low-maintenance" as she watched Kansas City Chiefs tight end Travis Kelce help his team defeat the New York Jets at MetLife Stadium in New Jersey on Sunday, October 1, an insider exclusively reveals in the new issue of Us Weekly. The source adds that Swift "was sweet to everyone and had an amazing time" as she cheered alongside famous pals including Blake Lively and husband Ryan Reynolds, Sophie Turner and Sabrina Carpenter.

It was her second time watching Kelce play, but just one of Swift's many upbeat outings in recent weeks. On a break from the first leg of her record-shattering Eras Tour — which is set to make more than $1 billion — the 33-year-old Grammy winner is clearly enjoying herself as she embarks on a new romance with the football star, 33, and spends quality time with her girl squad. "Taylor's doing all the things she hasn't had time for lately," says a second source, "like going out with her friends and staying out late."

Swift kept a noticeably lower profile during her six-year relationship with British actor Joe Alwyn, from whom she split in April. "Taylor has decided she's not going to hide anymore," a third source tells Us. "She's going to be her authentic self and enjoy life."

Despite talk that Swift and Kelce's hookup is a PR stunt, multiple sources tell Us the pop star's feelings for the Ohio native are legit. They've seen each other several times — Kelce was reportedly spotted leaving Swift's NYC apartment on Sunday morning — and "talk every day," says the third source. "Taylor's really enjoying getting to know Travis," the insider adds. "They're taking it day by day, but she has high hopes. She likes that he's a normal, nice guy. He's down-to-earth and isn't affected by fame. She also thinks he's hot."

A fourth source says the feelings are mutual: "Travis is completely smitten."
[From Us Weekly]
"Taylor has decided she's not going to hide anymore. She's going to be her authentic self and enjoy life." That's sort of my favorite part about Taylor, post-Joe Alwyn. She was so f–king quiet during that relationship and while I appreciated that, and it felt like she was maturing, it's been fun to see her as a chaotic single girl, out enjoying her life this year. Was the Matt Healy situation pretty bad? Yes, but it was also hilarious, because she was so out of practice as she tried to grapple with her feelings for a racist famewhore. This Travis Kelce thing must be a welcome relief.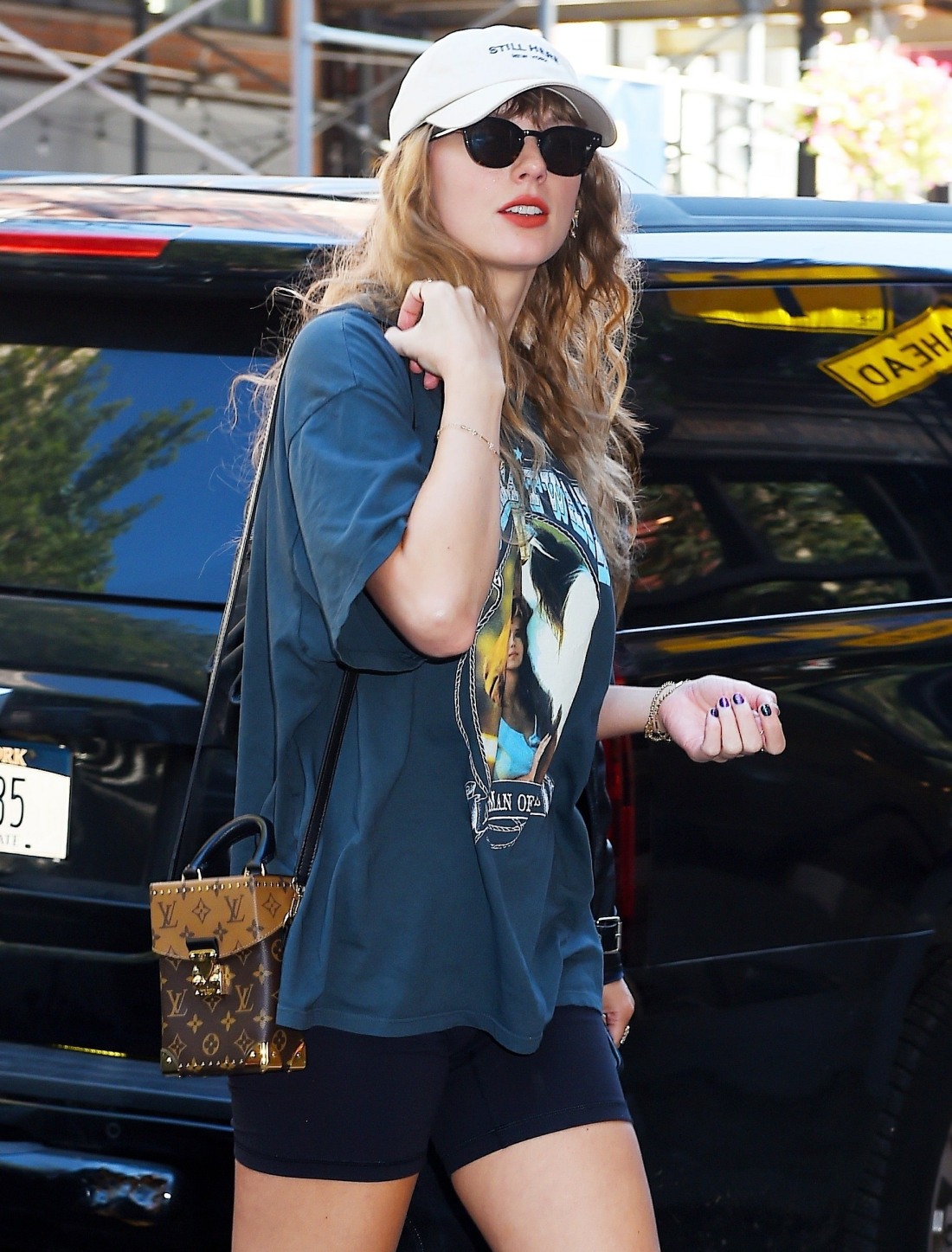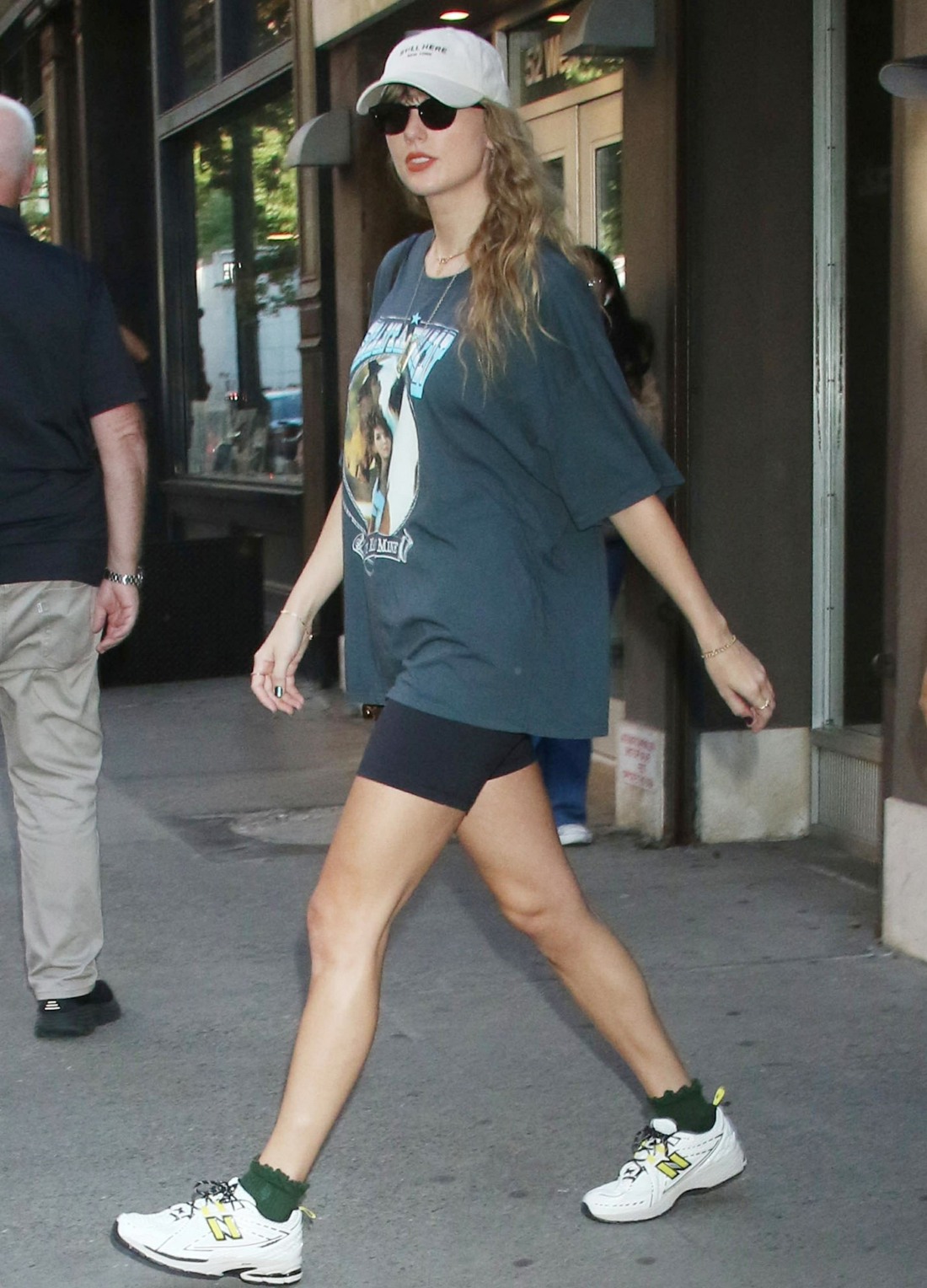 Photos courtesy of Backgrid.
Source: Read Full Article