Taylor Swift had a girls' night in LA, while Travis Kelce makes plans to travel with Tay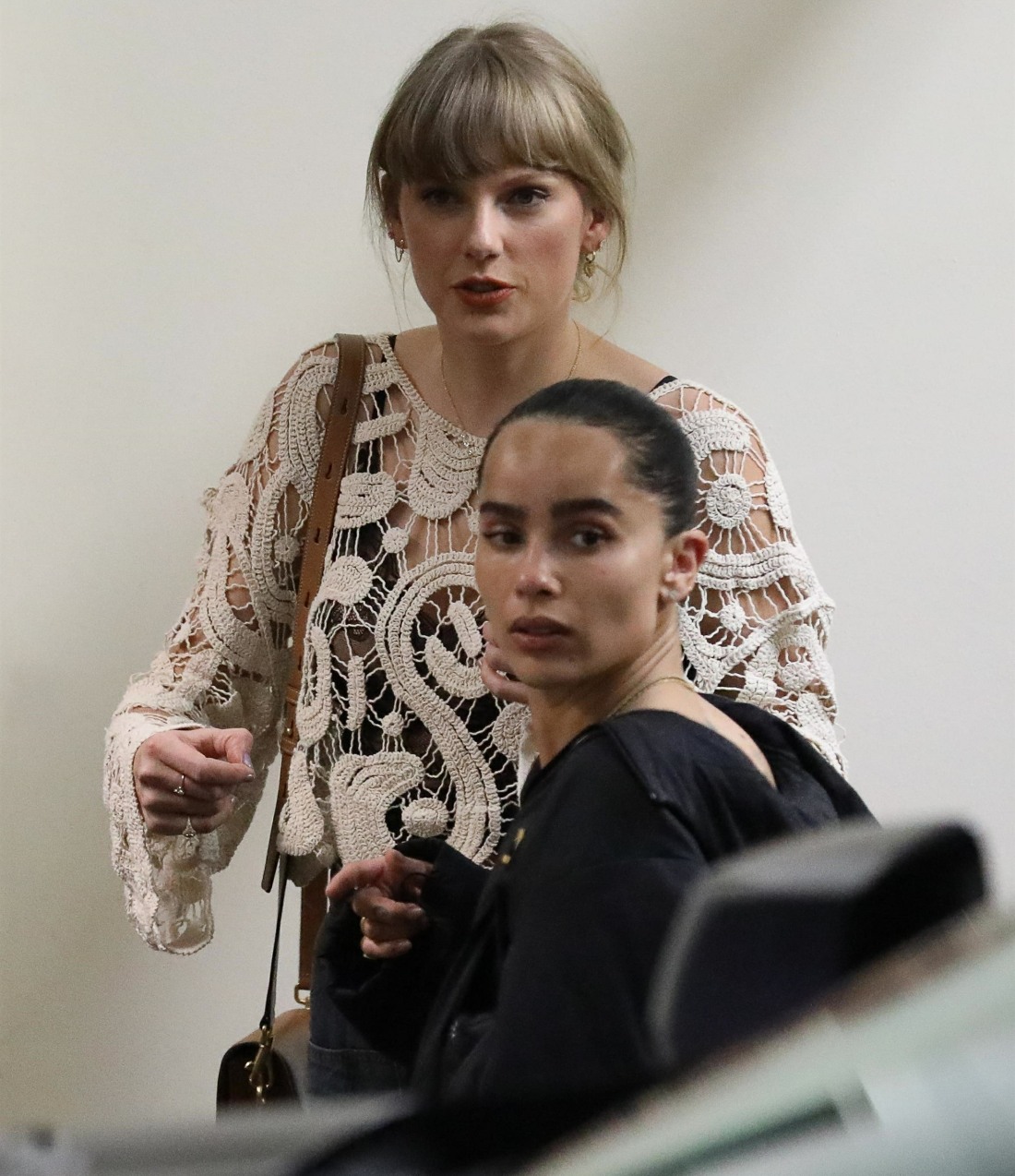 Here are some photos of Taylor Swift out and about last night in LA. She had a girls' night with Zoe Kravitz and Selena Gomez – they went to Sushi Park in West Hollywood. Keleigh Teller (Miles Teller's wife) was also with them, although I don't see any photos of her (she might have arrived separately). While Taylor and Selena have been friends for more than a decade, it feels like Tay's friend-collection of Zoe and Keleigh is somewhat more recent. Taylor's outfit here is so "granny chic" too – she's literally wearing '80s jeans and a Shein doily. Meanwhile, we've got an update on Taylor and Travis Kelce. That man is in it to win it, and he's even planning to visit her during part of her Eras Tour in South America.
Travis Kelce and Taylor Swift's romance is reaching new heights as the NFL star is planning to be by her side when she starts her international tour dates, scheduled to kick off in November. A source tells ET the duo is fully committed to their relationship and the future.

"Travis and Taylor are all in. The two are very into each other and are enjoying their time together but are also planning for the future. Taylor starts her international tour in November, and Travis is planning to be there to spend time with her," the source says. "Travis and Taylor are very serious about their careers, and the two bond over that and want to show support for each other whenever they can."

During week 10 of the NFL season, Travis and the Kansas City Chiefs enjoy a bye week, providing him with a brief respite. Coincidentally, during this very week, Taylor is set to take the stage for three consecutive nights in Buenos Aires, Argentina, from Nov. 9 to 11, marking her debut international Era Tour performances. This fortunate scheduling overlap grants Travis the opportunity to be in attendance.

In the midst of their whirlwind romance, Travis is taking proactive measures to safeguard his privacy. ET has learned Travis recently purchased a new home, something he has been wanting to do for a long time. His current house was easily accessible to the public, which is no longer feasible given the onslaught of attention he's received.

On this week's new episode of his New Heights podcast with brother Jason, Travis also addressed the viral videos of him helping Taylor from the car on a recent date night, admitting that he does feel "protective" of the singer when they're out together. "I feel like whenever I'm on a date, I'm always having the sense that I'm a man in the situation. I'm protective, yeah, for sure. You always have to have that feeling or self-awareness, I guess."
[From ET]
I feel like Traylor will get so much love in Argentina. Taylor's South American fanbase is huge and Argentinian fans will feel so special if Travis shows up there. And yes, I think Travis is all-in. This is so unique for Taylor – she was pursued by a man who has his own fame, his own money, his own profile. He's showing her constantly that he prioritizes her and wants to protect her, and that he's very serious about her. Is that what Taylor's girls' night was all about? Taylor was like "can you believe this, he doesn't play any games and everything is so easy!"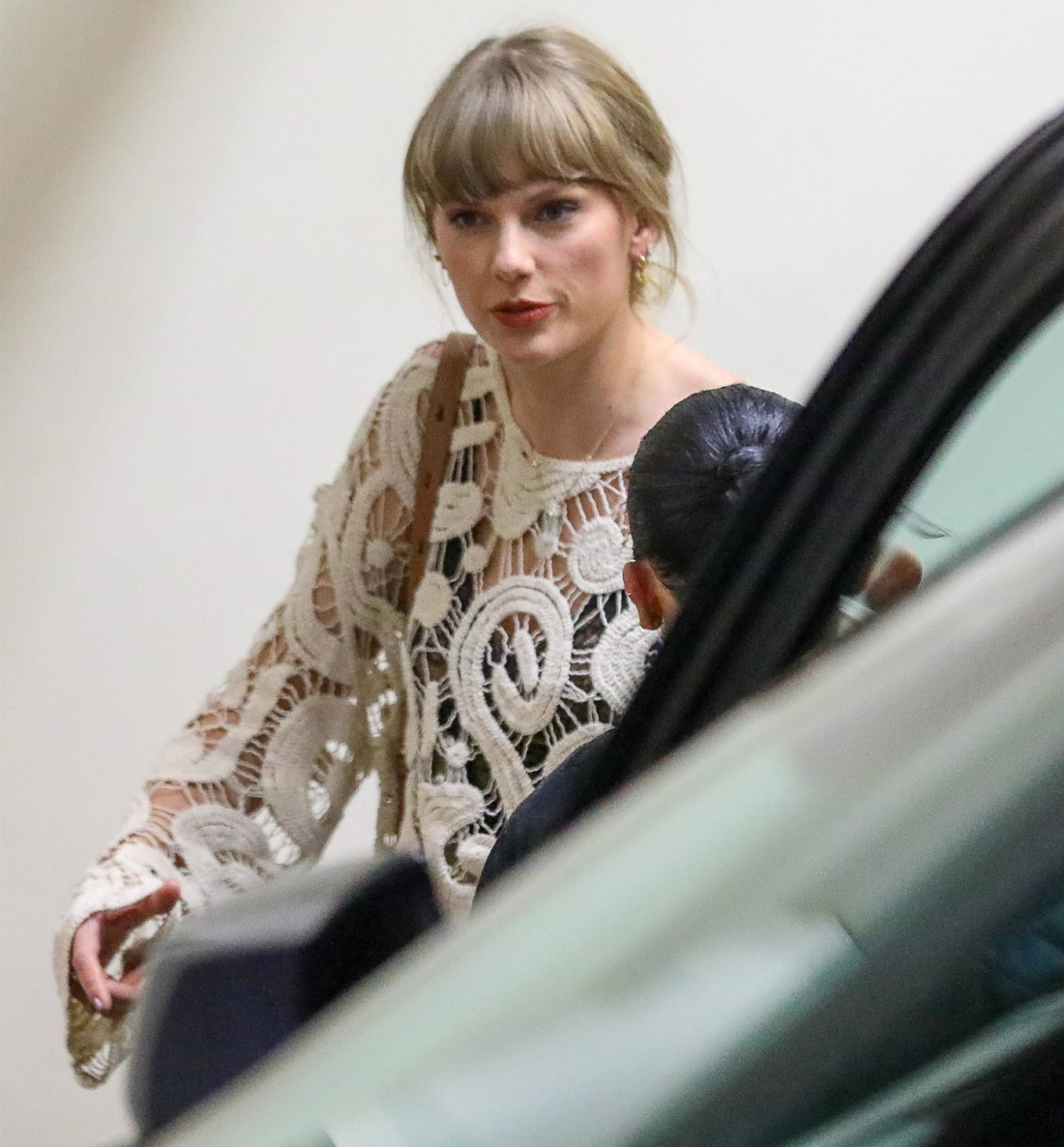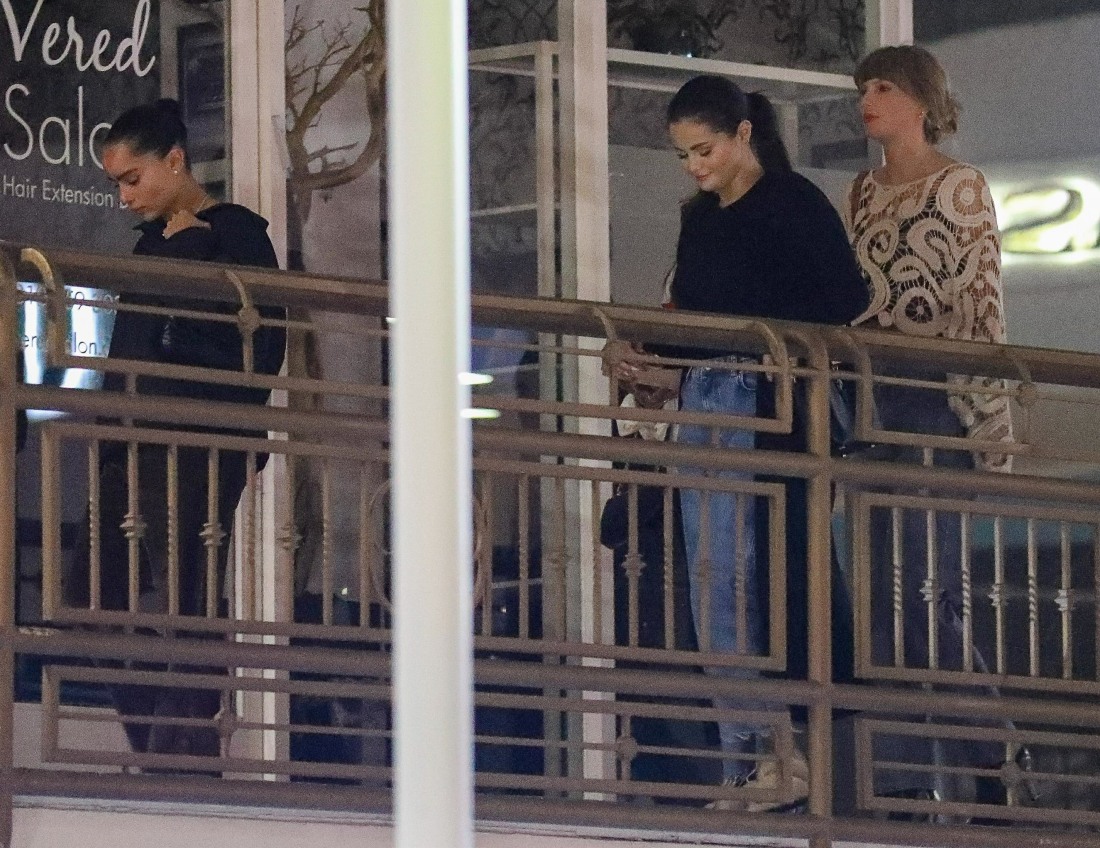 Photos courtesy of Backgrid.
Source: Read Full Article