Sylvester Stallone's Daughter Is All Grown Up In High School Graduation Pics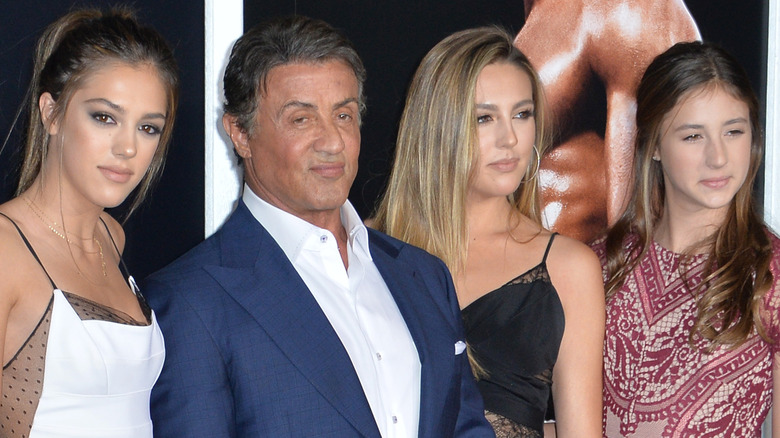 Actor, writer, and director Sylvester Stallone celebrated his 19-year-old daughter Scarlet's high school graduation on June 15 by posting images to Instagram of his family marking the occasion. The photos also seem to show the ceremony, held at the private school Campbell Hall in Studio City, California. Stallone captioned the photos, "Congratulations on graduating high school to our wonderful daughter SCARLET!"
Stallone and his wife, former model Jennifer Flavin, are also the parents of Sophia, 24, and Sistine, 22. The 72-year-old movie icon also shares two sons — Sage, who died from heart disease at 36, and Seargeoh, 42 — with his ex-wife Sacha Czack, according to Page Six. Scarlet's graduation photos show Stallone surrounded by his wife and daughters in bright dresses while the former action star keeps it simple with a white outfit. In one photo, Scarlet poses alone with a handful of balloons, showing how stunning the young woman has become.
Scarlet Stallone is an aspiring actress and model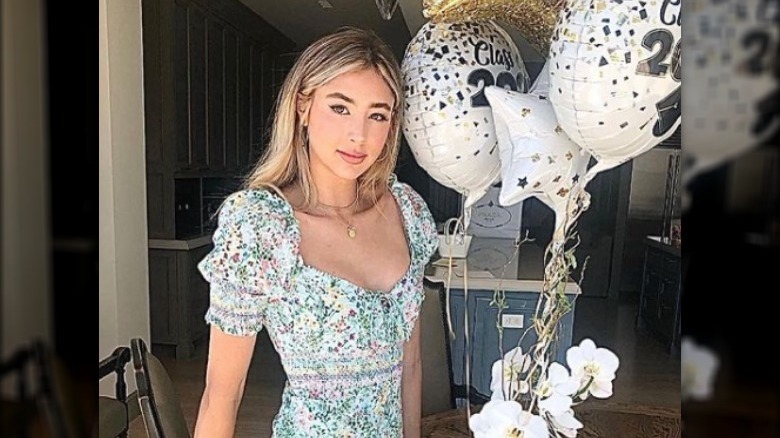 As a young teenager, Scarlet Stallone was often photographed with her famous father, at that time possessing light brown hair and showing off her cute features. Now, the 19-year-old boasts golden locks and a chiseled profile like her mother and sisters. Active on Instagram, the youngest Stallone often posts photos with her older sisters. She and posted a throwback photo with her famous father on Father's Day 2020, calling him "an inspiration and my best friend" (via Instagram). 
Now that her high school career is behind her, it's not clear what Scarlet's next plans are, but they could involve acting or modeling. In 2014, she had a small role in the film "Reach Me," according to IMDb, and she's posted numerous glamorous photos to social media that could hint at a career following in her mother's footsteps. Regardless of what career path she chooses, one thing is clear — her family is very proud of her achievements.
Source: Read Full Article