Strictly branded 'tacky' as James Jordan says 'standards have dropped'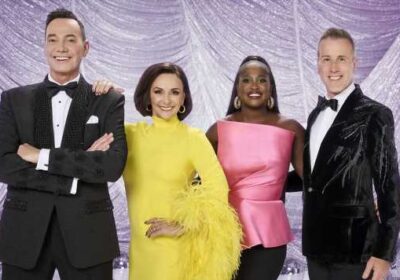 Strictly: Nikita and Gorka are eliminated
James Jordan weighed into the "drop in standards" after the fancy-dressed mayhem of Strictly Come Dancing's Movie Week. The dancer – who appeared as a professional from 2006 to 2013 – claimed the performances were "tacky", particularly due to "horrendous" music choices.
James, 45, explained: "It just all was a little bit tacky. I felt the standard had dropped a lot. Certain people got really good themes and good music.
"So we need to keep an eye on that because I'm all about fairness, making sure that the love is spread. We don't want certain people always getting the best tracks because it does make a massive, massive difference," he added on HELLO! Magazine's Strictly The Truth series.
As for the music, the Celebrity Big Brother star admitted he was "disappointed".
He continued: "I was quite disappointed with the show because up until now, week one, week two, fantastic. I felt everything was on point. The music choices, the VTs, everything was just what I liked.
READ MORE: Strictly Come Dancing's Gorka Márquez gives verdict on series winner after exit
"And of course, it's not just about me, but it's what Strictly should be. This week some of the music choices were horrendous."
We use your sign-up to provide content in ways you've consented to and to improve our understanding of you. This may include adverts from us and 3rd parties based on our understanding. You can unsubscribe at any time. More info
After the decision was made, pro-partner Gorka Marquez told a tearful Nikita: "I'm beyond proud. For someone who doesn't have dance experience, to come dance in front of millions of people – incredible.
Source: Read Full Article