Steve Backshall admits fearing for life after being held at gunpoint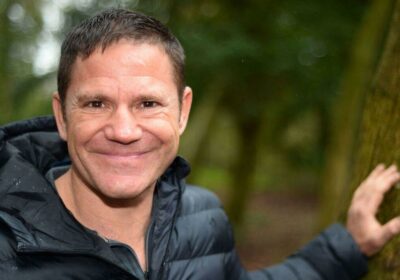 Blue Planet Live: Steve Backshall swims with sharks in Bahamas
We use your sign-up to provide content in ways you've consented to and to improve our understanding of you. This may include adverts from us and 3rd parties based on our understanding. You can unsubscribe at any time. More info
Steve Backshall has swam with sharks, been charged at by elephants and has been squeezed by a python during his many scary encounters on-screen, but, in a surprising admission, the explorer said he is more scared of humans than animals. The 49-year-old reflected on the dangerous moments has faced during his career which has included being held at gunpoint.
Speaking exclusively to Express.co.uk, he admitted he "sometimes" feared for his life on the job, but not because of wildlife.
He explained: "More often than not, it's to do with people than it is to do with wild places and wild animals.
"I think people are much more scarier than animals could ever be.
"Most of the most frightening moments of my life… I might've been six weeks out in the jungle on my own and had nothing worse than a couple of ant bites.
"And then you come back to a big city and get held up at gunpoint and then you think, yep people are way more frightening than animals could ever be."
During the earlier stages of his career, Steve said such an encounter happened "multiple times".
He explained further: "Things were much more edgy, we worked in very very small crews, a lot of what I did, I was just filming myself, there wasn't even a camera operator there.
"And then for the next four or five years, it tended to be just myself and the camera and we got into all sorts of scrapes, things that you just wouldn't let happen now, this was late 90s, early 2000s.
"We were perhaps a little bit more relaxed about our risk assessments than what we should've been."
Thankfully, Steve said such a dangerous moment hasn't happened in a long time.
The presenter is best known for fronting the CBBC show Deadly 60.
For the upcoming series, he said "people are not going to believe" what their next plan is.
He revealed: "We are taking a whole bunch of kids from the UK out to a shark sanctuary in the Caribbean, teaching them how to Scuba dive, free dive and then teaching them how to dive with sharks, which will be the inevitable conclusion for the series."
The presenter said the experience will "probably be the most ambitious and frightening thing I've ever done" but admitted he was "super excited".
Meanwhile, Steve is backing Monolopy's latest campaign in a bid to educate children about the many wonders of the world.
The partnership comes in response to new research by Monopoly that has found 2.3 million British children are unable to name more than 10 countries, resulting in them knowing more about virtual worlds and cities, found in video games and TV shows, than countries and destinations across the world.
Click here for the digital experience and to enter the prize draw or visit www.MonopolyTravelWorldTour.co.uk.
Source: Read Full Article