Stars who have LGBTQ kids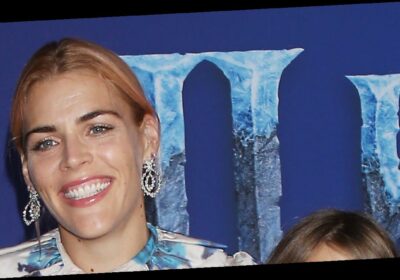 Many Hollywood, music and sports stars have spoken out over the years to share their love for their lesbian, gay, bisexual, transgender and queer children. Find out which celebrities have been supportive of their LGBTQ kids — and the few who haven't — starting with this actress, author and television host… On the Dec. 31, 2020, episode of her "Busy Philipps is Doing Her Best" podcast, Busy Philipps for the first time publicly discussed the sexual and gender identities of her eldest child with screenwriter husband Marc Silverstein, People magazine reported. "For those of you who are my friends listening at home, this is the first you're hearing that Birdie is gay and out," Busy shared, adding that Birdie, who was 12 at the time, "told us at 10 years old and we immediately… I mean obviously, I knew that Birdie knew." Busy later on the podcast said that when it comes to gender identity, Birdie — who gave Mom permission to speak on the subject — prefers to use the pronouns they/them. "I f*** up sometimes, but I'm trying my best…," Busy said of getting her child's pronouns right. Keep reading for more stars whose kids belong to the LGBTQ community…
RELATED: Stars who have LGBTQ parents
Singer Gloria Estefan and producer Emilio Estefan's daughter, musician Emily Estefan, identifies as queer. She publicly came out in 2017 when she shared a photo of herself with partner Gemeny Hernandez on social media. But in October 2020, Emily and Gloria made headlines when they publicly discussed, in detail for the first time, Emily's sexual identity and coming out story during an episode of their FaceBook Watch series "Red Table Talk: The Estefans." The emotional conversation touched on everything from how and when Emily told her parents her truth to hurt and pain she experienced upon telling Gloria despite ultimately having her support.
RELATED: Stars who came out as members of the LGBTQ community
Dwyane Wade publicly shared his support for one of his children, who's now known as Zaya, when wife Gabrielle Union took her stepchild to the annual Miami Beach Pride festival on April 7, 2019. (Zaya's mom is Dwyane's first wife, Siohvaughn Funches.) "We support each other with Pride," Dwyane — who was upset he couldn't be there because he had a game out of town — wrote on his Instagram Story at the time. In February 2020, Dwyane shared more during an appearance on "The Ellen DeGeneres Show," explaining that Zaya, who was born in 2007, had decided to change pronouns. "[Zaya was] originally named Zion, born as a boy — came home and said, 'Hey, I want to talk to you guys. I think going forward I'm ready to live my truth. I want to be referenced as she and her, I would love for you guys to call me Zaya.'" Earlier in the show, Dwyane shared his unwavering support for his child. "Me and my wife Gabrielle Union are proud parents of a child in the LGBTQ+ community. And we are proud allies as well," he said.
RELATED: Stars who came out later in their careers
On June 30, 2020 — the last day of Pride Month — one of former "The Real Housewives of Orange County" star Heather Dubrow's four kids, 16-year-old daughter Max (pictured, with blue hair), publicly came out via an Instagram post. "i always knew i was bi, i just thought it was bipolar," she captioned two Instagram photos of herself wrapped in a rainbow flag. Heather, who's married to "Botched" star Dr. Terry Dubrow, reposted Max's declaration with a message of support: "I love you my beautiful, hilarious, amazing child! I am SO proud to be your Mother ! 🏳️‍🌈🏳️‍🌈🏳️‍🌈🏳️‍🌈🏳️‍🌈."
In May 2020, music star Sia revealed that in 2019, she'd quietly adopted two sons who were aging out of the foster care system. A month later in June 2020 during an interview with DJ Zane Lowe on his Apple Music podcast, Sia shared that one of her sons, who was reportedly 19 at the time, was a member of the LGBTQ community. He "recently came out" as gay, she said, as reported by Daily Mail Australia, adding, "He's just blossoming and is the light of my life… I love him so much."
On June 15, 2020 — the same day the Supreme Court ruled that a landmark civil rights law protects gay and transgender workers from workplace discrimination — "The Walking Dead" actor Khary Payton took to Instagram to publicly share that his son is trans. "This my kid. One of the most happy, well-adjusted individuals I've ever known. My son, Karter. Karter with a K because it reminded him of my name. He chose it. You see, he was born female but has always identified as a boy," the actor wrote on Instagram of 11-year-old Karter. "He thought it would be cool if I announced it on social media. I told him that there would be so many supporters but also a lot of jerks who would be harsh. He said, 'Yeah, I know about trolls, daddy. I can handle trolls.' Man, there is nothing more beautiful than watching your child feel the joy of exploring what it means to be true to themselves. This is his journey, and I am here for it. I hope you all have the opportunity to feel the unquenchable love that I am feeling right now."
On the Nov. 10, 2019, episode of "The Real Housewives of Atlanta," Cynthia Bailey's daughter Noelle Robinson, whose dad is actor Leon Robinson, came out as sexually fluid. "People try to box everyone in and put labels on everything, but I don't really do that," Noelle, who began exploring her sexuality during her freshman year at Howard University, told her mom during an emotional conversation. "I just like who I like, and that's just what it is. There's a lot of attractive guys, and there's a lot of attractive girls." Cynthia made it clear she supports her daughter. "I just want you to be happy, Noelle," the "RHOA" star said, as reported by People magazine. "If you meet an amazing young lady, that's a blessing. If you meet an amazing young man, that's a blessing. As long as they're good people and they love and support you."
Tori Spelling's husband, actor and reality TV star Dean McDermott, praised his eldest child, son Jack McDermott — whose mom is Dean's first wife, actress and beauty expert Mary Jo Eustace — on the July 1, 2019, episode of his "Daddy Issues" podcast. "My son Jack is gay… he's this beautiful, 6-foot-4, beautiful Adonis," Dean said of his son, who came out at 17 and is now studying graphic design at San Francisco University. "He's just a gorgeous kid."
"Sex and the City" star-turned-politician Cynthia Nixon shared her love for son Seph, who is transgender, in a June 22, 2018, Instagram post celebrating her child's graduation from the University of Chicago. "I'm so proud of my son Samuel Joseph Mozes (called Seph) who graduated college this month," Cynthia wrote. "I salute him and everyone else marking today's #TransDayofAction. #TDOA." Seph, who was born Samantha in 1996, is one of two children Cynthia had with former partner Danny Mozes. She also has a third child, Max, with wife Christine Marinoni. "I'm very proud of him," she told Us Weekly in April 2019 of Seph, adding that her eldest still lives in Chicago where he's "making a life in the theater." Cynthia added that when she first publicly shared Seph's new gender identity in 2018, "There was some general, you know, voicings of support but generally it was not a big deal. I was kind of shocked at what a non-event it was, which is just how far we've come in such a short amount of time."
When Charlize Theron adopted her first child, Jackson, in 2012, she introduced her baby to the world as boy. "I thought she was a boy too," Charlize told the Daily Mail in April 2019, "until she looked at me when she was 3 years old and said, 'I am not a boy!'" Charlize is also a mom to daughter August, whom she adopted in 2015. "So there you go! I have two beautiful daughters who, just like any parent, I want to protect and I want to see thrive. They were born who they are and exactly where in the world both of them get to find themselves as they grow up, and who they want to be, is not for me to decide," Charlize added. "My job as a parent is to celebrate them and to love them and to make sure that they have everything they need in order to be what they want to be. And I will do everything in my power for my kids to have that right and to be protected within that." In the weeks that followed, the South African actress continued to publicly support Jackson's gender identity, stating on Graham Norton's U.K. talk show that she is "raising two beautiful, proud black African girls." Days later, Charlize used the pronoun "she" while talking about her eldest on "The Tonight Show With Jimmy Fallon."
"Smooth Operator" singer Sade's only child, son Izaak Theo Adu — who came out as transgender in 2016 — posted a heartwarming note of thanks to his mother on Instagram on Sept. 25, 2019, as he celebrated a successful gender reassignment surgery. "It's been a long hard road but We did it!! We are coming home!!!!" Isaak — who was born Mickailia to Sade and now-ex Bob Morgan, a Jamaican music producer, in 1996 — wrote alongside a photo of himself hugging his mom. "Thank you for staying by my side these past 6 months Mumma. Thank you for fighting with me to complete the man I am. Thank you for your encouragement when things are hard, for the love you give me. The purest heart. I love you so much. Queen of queens ♥️ #mumma #lioness #queen #iloveyou."
Marlon Wayans publicly supported his daughter, Amai, who identifies as a member of the LGBTQ community, in an Instagram post in June 2019. "Happy pride 🌈 to my pride and joy," he captioned a photo of his daughter rocking rainbow sneakers. "I wouldn't change one effing thing about you. Love you to the moon around the sun through the galaxies and back again."
Just days after his wife and music partner, Joey Feek, died in 2016 after a brutal battle with cervical cancer, country music star Rory Feek learned that his daughter from a previous marriage, Hopie, is a lesbian. She told him that her friend Wendy — who's now her wife — "was more than her friend, that Wendy and her had been dating for almost a year. And that she was in love," Rory told "CBS This Morning" journalist Anthony Mason in an interview that aired on June 17, 2018 — Father's Day. Hopie, who also sat down for the interview (she and her dad are on the right in this photo, next to her sister Heidi), revealed she was afraid her deeply religious father would judge her. "Even more than that, she's asking me, 'Are you still going to love me?' And my first reaction, honestly, was I don't think so… because my conservative Christian faith that saved me — the first reaction is that challenges that immensely," Rory admitted, adding, "Am I supposed to shun my child now and say, 'No, you can't be in my life until you come around to thinking like I'm thinking?'" Hopie understood her dad was struggling with her revelation, but in the interview, he made it clear that he accepts his daughter. "The only thing I try to keep in mind is it's her life, it's her choice, it's her faith and my job is to love her even when it's hard or even when I don't agree or even if I don't understand," Rory explained. "I still love her. I can still love her completely." Rory was there when Hopie married Wendy on his family farm in October 2018.
In 2012 when Sam Greisman, Sally Field's writer-producer son with second husband Alan Greisman, presented his mother with the Ally for Equality Award at the Human Rights Campaign Gala, he praised her with humor. "When I came out, she didn't bat an eye," he said. "In fact, she was overjoyed. Being gay was just one more thing she loved about me. She couldn't be more supportive of me; if anything, I wish she was a little less supportive of me." Case in point: In early 2018, Sally made headlines when she publicly tried to set up Sam with his Winter Olympics crush, figure skater Adam Rippon. ("Sam was mortified," she later admitted to Buzzfeed.) Even though Sally might sometimes embarrass her youngest child, in 2016, the Oscar winner gushed about him in an interview with EW Radio. "What horrifies me is that there are parents who so disapprove, who are so brainwashed to think that this is something out of the Bible or ungodly or against nature. It's not against nature if nature has actually done this," she said. "Sam was always Sam, this wonderful human that he is, from the time he was born."
Oscar- and Tony-winning actress Marcia Gay Harden is a mother of three with ex-husband Thaddaeus Scheel. Eldest Eulala is in college while twins Julitta and Hudson (seen here) are teens. Hudson — a talented makeup artist who shows off his work on Instagram — is gay, Marcia publicly revealed in 2018 shortly before his 14th birthday. After attending the Family Equality Council's Impact Awards — the nonprofit advocates for LGBTQ clans by fostering a sense of community and driving policy change — Marcia told Us Weekly that "the cause is dear to me," explaining, "my son is gay. I just want to make sure he gets to have a family when he wants one."
Entertainer Marie Osmond, a mother of eight, and second husband Brian Blosil adopted daughter Jessica in the late '80s. In 2009, Marie confirmed reports that her daughter is a lesbian and described Jessica as "a magnificent woman." In 2012, Marie took to Facebook to praise Jessica when she began a career as a cop, writing, "So proud of my oldest daughter, Jes. She just passed her police officer certification tests for emergency medical and defensive tactic training. All 5 feet of her! Love it." In 2013, Marie — who some fans expected to be unsupportive because she's a practicing Mormon — discussed her faith and her support for her daughter in an interview with Diane Sawyer. "The God that I believe in is a god of love, not fear," Marie explained, adding that she supports equal rights for LGBTQ people. "I believe in [my daughter's] civil rights, as a mother. I think that my daughter deserves everything that she desires in life. She's a good girl. She's a wonderful child… I don't think God made one color flower. I think He made many."
Barbra Streisand and first husband Elliott Gould's only child together, actor-singer Jason Gould, was outed as a gay man by the tabloids in the early '90s. In a 2001 interview with The Advocate, he discussed his sexual orientation himself, revealing he's known he was gay since he was 8. He also talked about some of the difficulties that have come with being the child of someone as famous as Barbra, a beloved gay icon. Today, he remains close to both of his famous parents.
In 2016 in his first in-depth interview in 25 years, Oscar winner Warren Beatty discussed his transgender activist son, Stephen Ira — who started transitioning at age 14 — publicly for the first time. "He's a revolutionary, a genius, and my hero, as are all my children," Warren told Vanity Fair. Stephen — the eldest child of Warren and wife Annette Bening — was born Kathlyn in 1992. Annette has also spoken publicly of her support for her son. "I'm super-proud of him," she told The Observer in 2017. "I leave it to him to say what he wants about his life. I don't think it's fair for me to speak for any of my kids, quite frankly. Not that I wouldn't like to!"
R&B star R. Kelly has three kids with ex-wife Drea Kelly, a dancer-turned-reality TV star fans know from "Hollywood Exes." In a series of 2014 posts on Ask.fm, their then-13-year-old middle child, who was born Jaya, revealed a new name: Jay. He explained that though born female, he'd identified as male since age 6 or 7. "I came out through a text to my [mom] and then I told her when I got more comfortable," Jay explained. "I told her because I knew she would love me no matter what, she has not once judged me in life. She always told me that she loved me and to be who I truly am." The teen also admitted he was "kind of" scared to tell his famous father because they had a complicated relationship, though he felt the singer "probably does know." However, a few weeks later, R. Kelly seemed to deny his transgender son's statements, telling a radio station, "You don't really wanna open it up by saying my daughter is becoming my son. You know what I'm saying? … Always believe what you see, with your own eyes, that is. Always believe what you see. That's the best way to go about this business. I've heard a lot of things about a lot of people, and it was never true." But later in the interview, he voiced support for all his kids, saying, "No matter what they are or who they are, they're still your kids, you love them, you know? You've got to support them. You want to support them. … At the end of the day it's not about me no more. It's about three lovely, lovely kids that I am in love with and that's in love with me."
The Go-Go's singer Belinda Carlisle's only child, James Duke Mason, came out to her when he was 14. "Most of my friends since high school have been gay or lesbian… so I was always aware of issues. But I think when you have a son or a daughter or a relative or [someone] familial, it brings it even closer to home," she told the Desert Sun in 2017. "The first thing I thought of is what kind of world is he going to have to struggle with. It's a lot harder for LGBTQ people than it is for straight people, just generally." But she and husband Morgan Mason embraced their son, who's now in his mid-20s and serves as a co-chair of the West Hollywood Gay and Lesbian Advisory board.
Journalist Ronan Farrow, the son of stars Mia Farrow and Woody Allen, publicly identified as a member of the LGBTQ community for the first time in April 2018, though widespread reports about his sexuality — some have said he's bisexual, others have reported he's gay — have been around for years. While accepting an award for LGBT advocacy from the Point Foundation on April 9, Ronan — who wrote some of the most high-profile stories exposing sexual misconduct in Hollywood, particularly about producer Harvey Weinstein's bad behavior, in late 2017 — said, "Being a part of the LGBT community… which recognized that reporting I was doing early on and elevated it, and has been such a stalwart source of support through the sexual assault reporting I did involving survivors who felt equally invisible… that has been an incredible source of strength for me. LGBT people are some of the bravest and most potent change agents and leaders I have encountered, and the most forceful defenders of the vulnerable and voiceless, because they know what it's like to be there." Ronan is incredibly close to his mother and has been estranged from his father for years.
NBA legend-turned-businessman Magic Johnson and wife Cookie have always supported their son, reality TV star E.J. Johnson, who was outed as a gay man in 2013. "I think it's all about you not trying to decide what your daughter or son should be, or what you want them to become. It's all about loving them no matter who they are, what they decide to do. And when my son came out, I was so happy for him, and happy for us as parents — and we love him, and E.J. is amazing," Magic said on "The Ellen DeGeneres Show" in 2017. "So you've got to support your child because there are so many people who try to discriminate against them, so they need you to support them. Because if you don't support them, who is going to support them and love them?"
Ally Sheedy's only child with actor ex-husband David Lansbury, Beckett Lansbury, graduated from Bard College in 2016 and is now attending graduate school while working in the college's Office of Gender Equity. Beckett — born Rebecca — is also a transgender activist. "He had been identifying as gender queer and gender fluid and now he was saying he really feels that he identifies with being male and that the hormones were going to help him on his journey. I just got, I didn't have a judgment call on Beck himself, I was just afraid. I was really afraid of the whole [transition] process," Ally explained on the "Boom! Lawyered" podcast in 2017, describing her feelings when she first learned that Beck was going to start taking hormones to aid his transition. "I needed two things. I needed him to educate me in a very patient, loving way, not feel like I was making judgements just because I didn't understand. And also I needed to understand, I had to educate myself about what the hell the hormones were and what was going to happen." Ally — whose mom is lesbian civil-rights activist Charlotte Sheedy — later added, "I just love Beck, so I wanted to support — I've always wanted to support Beck on whatever the particular journey is."
"The L Word" alum Clementine Ford, the daughter of actress Cybill Shepherd and first husband David M. Ford, came out in 2009. "I'm gay," she told The Advocate. In more recent years, Clementine — who dated singer-songwriter Linda Perry in the late aughts — was branded bisexual after she married actor Cyrus Wilcox, with whom she has two kids, in 2013, though in 2017, Clementine explained on Twitter, "I am a queer woman." In 2010, Cybill's other daughter (with second husband Bruce Oppenheim, a chiropractor), Yale-educated TV writer-director Ariel Shepherd-Oppenheim, attended the Gay & Lesbian Alliance Against Defamation (GLAAD) Media Awards in San Francisco with her girlfriend. Cybill has famously supported marriage equality and same-sex parental rights for years.
In 2015, Sting and Trudie Styler's third child, musician Eliot Pauline "Coco" Sumner, who dates women, publicly discussed her sexuality for the first time. "No one had ever asked," Coco told the Evening Standard when a reporter inquired about whether friends and family had queried. "They knew already, so I didn't need to. I've never come out to anyone. My friends always knew and I always knew." Coco responded "no" when asked if she identified with a particular gender and explained that she defines herself as just a "musician," adding "I don't believe in any specifications." At the time, Coco had been dating model Lucie Von Alten for two years. In April 2018, Coco was photographed kissing Mark Ronson's ex-wife, Josephine de La Baume, during an outing in Paris. "I think forever I was trying to figure out maybe… what I am. But I don't think anyone should feel pressured to have any kind of label or tag on them. We're all human beings," Coco added in the Evening Standard interview. During a March 2018 appearance on Britain's "Lorraine" show, Trudie — who was promoting her directorial debut, the comedy "Freak Show," which is about an unconventional teenage boy who prefers fabulous women's clothing over masculine attire — was asked about Coco. "She identifies as a musician," Trudie said, "and the conversation should end there."
Cher and the late Sonny Bono's only child together, Chaz Bono (born Chastity), publicly self-identified as a lesbian in 1995 after having come out privately as a teen and soon began a career as one of the most high-profile and vocal LGBTQ advocates in the world. In 2010, Chaz legally changed his gender and name following a two-year transition process during which he went from female to male. A year later, he released the documentary "Becoming Chaz," which documented his life change. "I was really supportive as we had talked about it over the years. But I admit it was difficult in the beginning. It was hard for a mother. I had this one child and I was waiting for the new child," Cher told the Mirror in 2013. While she admitted that she does miss Chaz's old voice, "The loss I thought I was going to feel, I don't feel one iota," Cher added.
NBA Hall of Famer Isiah Thomas's son Zeke Thomas, a successful DJ, is gay. "I came out in 2008, my sophomore year at college. My parents like to say they always knew I was gay. I came out to them, and they were very accepting. I always knew they would be accepting," Zeke told Out in 2013. "Growing up, I had gay uncles, like every kid in America. I never was so scared that my parents were going to shun or disown me — the horror stories you hear. I was just nervous about, 'Are my friends gonna accept me?' because I was a jock kid, so to speak, with an athlete father." In 2010, the former Detroit Pistons point guard showed support for Zeke when he posed alongside his son for the NOH8 Campaign opposing California's previous ban on gay marriage.
Journalist Anderson Cooper, who came out publicly in 2012, told his mother, famed designer and heiress Gloria Vanderbilt, that he was gay when he was 21. Years later, the pair wrote a joint memoir, "The Rainbow Comes and Goes: A Mother and Son Talk About Life, Love, and Loss." While talking to People magazine to promote the 2016 book, Gloria — who passed away in 2019 — praised her son. "It took [a] great courage for you to confide in me," she told Anderson, whose father was her late fourth husband, author Wyatt Emory Cooper. "I hope you know that I am more than 'OK' with it; I rejoice that you are gay! It's part of what makes you the person you are." He told his mom, "I knew that once you got over your initial surprise that you would be supportive."
Etta Ng is the daughter of action star Jackie Chan and former beauty queen Elaine Ng, with whom he had an affair while married to current wife Joan Lin. Etta once told the Express that her father "never existed in my life" and that "I will never regard him as a father" because he was not involved in raising her. In October 2017, Etta, then 17, came out as a lesbian, sharing photos on social media of herself with her girlfriend, Canadian social media influencer Andi Autumn. "I am in awe at the amount of support and love poured my way," Etta wrote on Instagram afterward. "I am speechless at how followers went to my Girlfriend @andiautumn and my account to show us both so much positivity." Reports reveal that Elaine has been accepting of Etta's news, while Jackie reportedly said, "If she likes it, that's fine," when he was asked about Etta while he was doing press to promote his film "The Foreigner." Etta and Andi married in 2018.

Source: Read Full Article