Southern Charm Fans React To Jennifer Lopez And Alex Rodriguez's Breakup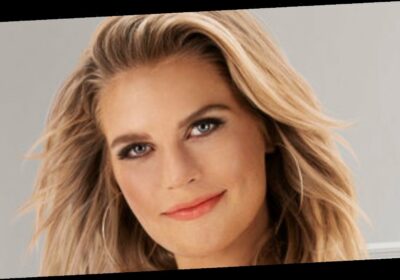 Southern Charm fans were quick to react to the news that Madison LeCroy might have been involved in Alex Rodriguez and Jennifer Lopez's breakup. The celebrity couple allegedly ended their two-year engagement over the scandal that Rodriquez was linked to the reality TV star, according to Page Six. A source told the outlet that the "Madison LeCroy scandal was the reason they finally broke up. There were already problems, but Jennifer was really embarrassed by it."
Rumors have been flying about the Southern Charm star and Rodriguez since early 2021. After the Southern Charm Season 7 reunion show, the fur started to fly when cast member Craig Conover said Madison "flew to Miami to f**k an ex-MLB player." He did not name anyone specific, but Rodriguez's name eventually came out. Both Madison and the MLB legend claimed they were only friends, and sources close to A-Rod said "he's never met LeCroy."
But another Southern Charm cast member threw cold water on the platonic claim. US Weekly reported on March 10, 2021, that Rodriguez made the reality star sign an non-disclosure agreement (NDA). Castmate Shep Rose told US Weekly, "I know that there was, like, an NDA signed, which doesn't seem to mean anything anymore, not worth the price of the paper they're printed on." If you think the NDA sounds sketchy, you are not alone. Keep reading to find out what Southern Charm fans had to say about Madison's link to the J-Rod breakup news.
Fans can't believe Madison LeCroy might have been involved in J-Rod's breakup
Fans find it hard to believe, but it appears Madison LeCroy was the reason that Alex Rodriquez and Jennifer Lopez broke off their engagement, though these claims remain subject to speculation. Most people have a hard time wrapping their head around the idea that anyone would stray from Lopez, who sang at President Joe Biden's inauguration in January 2021. Now, Southern Charm fans have feelings about the J-Rod breakup, with many taking to social media to express their feelings in a Twitter tsunami.
One user tweeted, "Thank # SouthernCharm's #MADISONLECROY for @JLo& @AROD break up! 1). He had ZERO business DM'ing her being in a relationship & engaged…PERIOD!! 2). But SHE had ZERO business responding and making it public knowledge. It's called 'SISTERHOOD' Madison. Karma is real, JUST WAIT." Another fan tweeted, "Can't believe I went off the grid to meet an owl and came back to J. Lo and A. Rod breaking up because of Madison from Southern Charm!"
Some Twitter reactions were a little more cynical about the Madison/A-Rod/JLo drama. One Twitter user thinks we should have seen it coming. They tweeted, "Anyone shocked by J Lo & A Rod hasn't watched the latest Southern Charm reunion or J Lo's Behind the Music." Yet another user said, "Madison Lecroy breaking up JLo and ARod because he slid into her DM is a BravoTV fan's fever dream come to life." But what will Madison have to say? Stay tuned!
Source: Read Full Article