Simone Biles Opened Up About Her Journey As a Survivor of Sexual Assault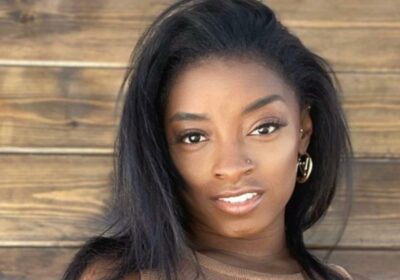 Simone Biles is opening up about her past experiences with sexual assault and trauma. During her Facebook Watch docu-series, Simone vs Herself (which documents her road to Tokyo), the gold medalist reveals what her journey has been like as a survivor of sexual abuse. Biles is one of the many survivors of former USA Gymnastics doctor Larry Nassar, who was sentenced to life in federal prison in 2018 for multiple criminal counts of sexual assault to minors and possession of child pornography, notes Elle.
In the most recent episode of the series, "What More Can I Say," Biles opened up about her time training at Martha Karolyi's gymnastics ranch, which was overseen by the USA Gymnastics organization. The ranch was attended by many serious athletes looking to train to be elite gymnasts. According to the series, the athletes would attend different stations throughout each day, therapy with Nassar being the last station of the day.
"It was not fun; I remember telling my parents that," Biles recalled. "If I had to go back to the ranch, I would probably shit myself. There is no way I could train for another Olympic cycle under that because I am more mature, I am older, and realizing, 'Wow, it didn't have to be like that.'"
RELATED: Simone Biles Just Broke Another Record
She also recalled asking a friend at the time if what she experienced was sexual assault.
"I remember asking one of my friends, 'Hey, if I have been touched here, have I been sexually assaulted?' I thought I was being dramatic at first," said Biles. "She was like, 'No, absolutely,' I was like, 'Are you sure, I don't think so.' In those instances, I was one of the luckier ones, because I did not get it as bad as some of the other girls that I knew."
During the episode, Biles talks about how she processed the abuse. She decided that in order to help other young girls and women, she wanted to share her story. In January 2018, the Olympic gymnast posted a statement to Twitter, opening up about her journey.
But Biles remembered that writing that statement proved to be quite difficult for her. "It took me a long time to write that, probably a couple of days, because every time I would go to write, I would start balling, and I couldn't get through it," she said.
Soon after she tweeted, USA Gymnastics cut ties with the ranch.  "I knew that it would help others, and that's why I did it — to let them know they are not alone."
Source: Read Full Article