Sam Hunt's Pregnant Wife Calls Off Divorce After Accusing Him of Adultery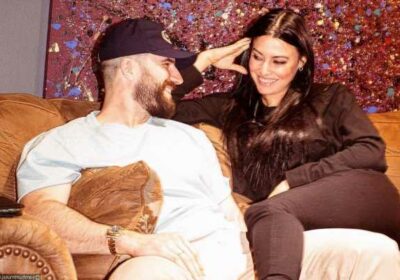 Hannah Lee Fowler has asked the court to dismiss her request and it's subsequently approved by a judge, two months after she filed the petition in February.
AceShowbiz –Sam Hunt and his wife are seemingly giving their marriage another chance. Hannah Lee Fowler, who is pregnant with her and the country music star's child, previously filed for divorce from him, accusing him of infidelity, but she has apparently had a change of heart.
According to new legal docs obtained by TMZ, Hannah asked the court to dismiss the divorce case in April, two months after she filed the divorce petition. A judge has subsequently signed it off.
The couple has not confirmed their reconciliation, but a source has said that Sam and Hannah were recently spotted walking their dog together in Franklin, Tennessee. Adding more evidence to the apparent reconciliation, the "Leave the Night On" crooner has been wearing his wedding ring again. He was seen putting on the band when performing in Florida last week. He was not wearing the band during a performance in March when the divorce case was still on.
Hannah first filed for divorce on February 18, citing adultery. She claimed the 37-year-old was "guilty of inappropriate marital conduct" and "guilty of adultery."
"The husband is guilty of such cruel and inhuman treatment or conduct toward the spouse as renders cohabitation unsafe or improper," read the docs. She added that "all hopes of reconciliation are exhausted."
In addition to the infidelity claims, the court docs revealed that Hannah is currently pregnant with their first child and she is due in May.
Hannah then withdrew her petition to end their marriage, only to refile it on the same day in different county in the Nashville, TN area. She did it because she filed the first petition in the wrong county and her lawyers realized the jurisdiction was wrong, so they fixed it.
In March, Sam revealed their unborn baby's gender when speaking to Lon Helton on "Country Countdown USA". The "Body Like a Back Road" singer said they're expecting a baby girl.
"I haven't talked about this, but I have a little girl on the way. I have a baby coming in about eight weeks," he said at the time. "I blocked out two months at the end of May and early June. Really this year revolves around that big news in my life."
Source: Read Full Article