'RHOBH' Alum Lisa Vanderpump Mourns Death of Rumpy After Cancer Diagnosis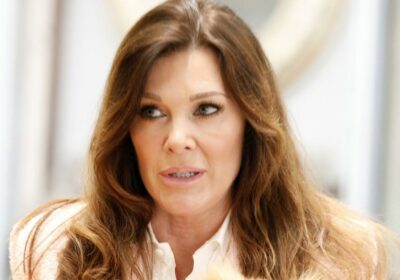 Lisa Vanderpump shared the sad news with her fans that her dog Rumpy had died. The former star of The Real Housewives of Beverly Hills confirmed the report on Instagram. Vanderpump is an animal activist and anyone that has seen her work on TV knows that she loves her dogs. The entrepreneur has so much love for them she even has her own rescue center she called Vanderpump Dogs which inspired a television show for Peacock.
How did Lisa Vanderpump's dog die?
Vanderpump shocked her fans on Instagram when she updated her feed to inform everyone that Rumpy had died. The reality star was seemingly traveling out of the country but was still able to see Rumpy alive one last time upon her return.
"What a lovely boy, Rumpy passed away from cancer a few hours after we returned from London .. he waited for us. We will always love him," Vanderpump posted.
It was on December 12, 2020, when Vanderpump experienced the loss of her beloved Giggy — a fan favorite.
At the time, Vanderpump said on Instagram that Giggy "was truly loved, and we know how many of you loved him too."
"Our sweet Gigolo was such an incredible, unique dog, but mainly, because of him, we started The Vanderpump Dog Foundation and embarked on our mission to save as many dogs as possible," Vanderpump added. "He inspired us to start our work in rescue, and for that, we will always be grateful. Giggy's legacy will live on, through every dog Vanderpump Dogs saves. Thank you all for your support. Rest In Peace Giggy, we love you."
https://www.instagram.com/p/CW9KsVihunk/
Source: Read Full Article