Queen's Brian May To Reissue Solo Album 'Another World'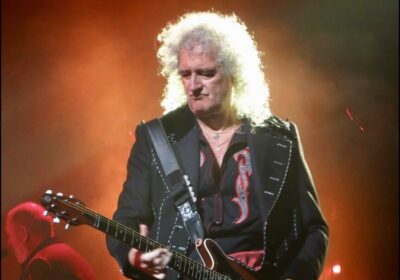 Brian May has announced plans to reissue of his second solo album Another World on April 22 in Boxset, CD, Vinyl, Cassette and Digital formats along with the album's original single release "On My Way Up."
The re-issue has been personally overseen by the Queen lead guitarist along with original co-producer Justin Shirley-Smith, Kris Fredriksson and Richard Gray.
Meticulously restored with mastering by Bob Ludwig, the album will be reissued in multiple formats, including 1-CD and – on 180g heavyweight black vinyl – 1-LP versions. The 2CD Deluxe set adds Another Disc (mastered by Adam Ayan), while a 2-CD + 1-LP Collector's Edition includes both CDs and a sky-blue vinyl LP in a 12″ lift lid box, complete with 32-page booklet and enamel badge. Queen Online Store exclusives will include picture disc and cassette options.
Bursting with forceful rock anthems, open-hearted yearning, lush melodies and galvanizing guitar work, Another World documents May's personal journey, with "A Different Place, way across Time and Space" in mind, and pure emotional honesty at its core.
"I hoped that by the time I got to the end of the project, I would have brought about a change in myself," he explained about the record's concept. "I thought, 'When the album is finished, I will have made this journey, and I will have got to this other place, and I can tell everyone how I did it'; but to be honest, I didn't really manage it. The truth of the album is that it's a journey which is still taking place."
Source: Read Full Article