Queen Camilla 'went shopping' in Kenya but neither she nor her staff had enough cash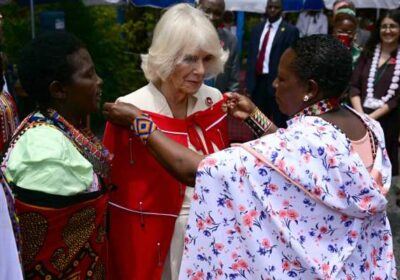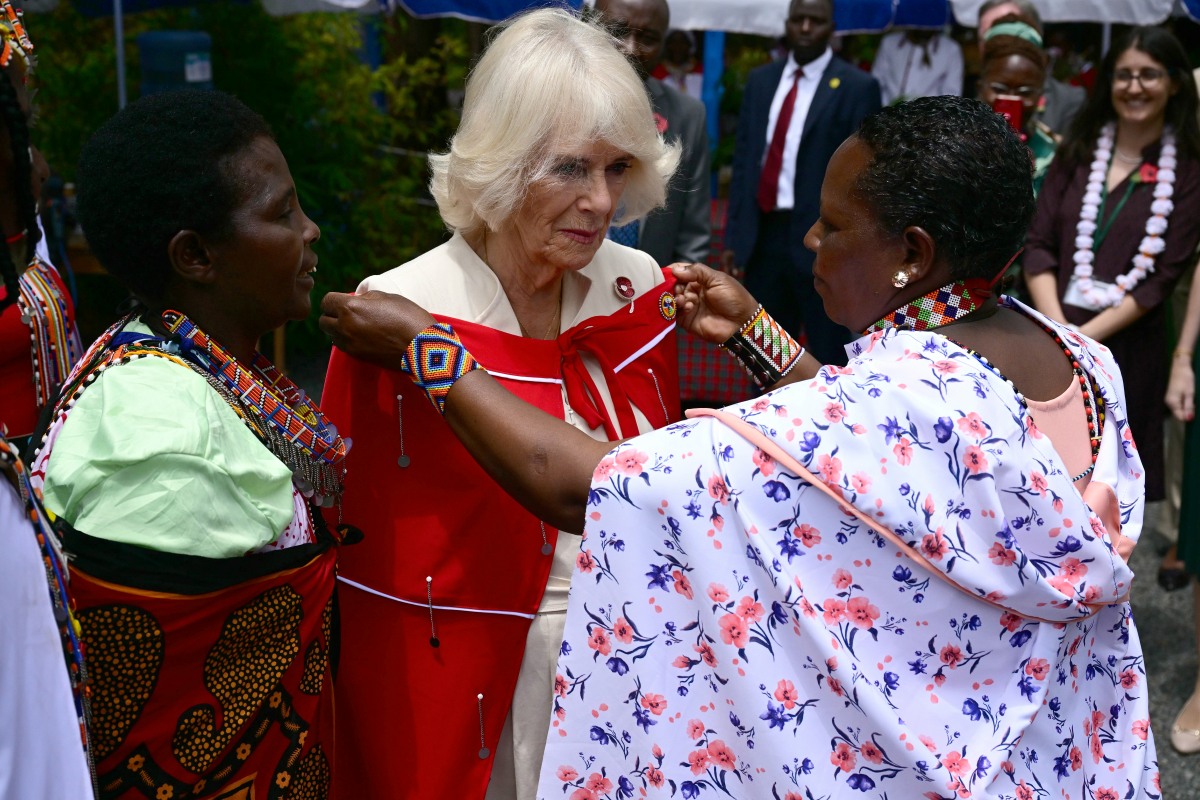 Here are more photos of Queen Camilla in Kenya on Day 2 of this royal tour. The most-published photos are of Camilla visiting that donkey sanctuary, but later in the day, she also fed a baby elephant (a calf) with a bottle, and that photo made the front pages of some British newspapers. As far as I've seen, the British media totally buried the story and the photo of Camilla sulking in the car as she waited while King Charles visited Uhuru Gardens. I noticed a sudden surge of Camilla-defenders in the comments yesterday, claiming that she travels poorly or she was feeling unwell or whatever. Like, what's the point of defending her when the media doesn't even make an issue of her rudeness and racism, and the palace isn't even trying to do damage control?
As for Camilla's racism and rudeness, please – she was extremely uncomfortable with being around so many Black people. There are several photos and videos where you can see her completely disassociating because she's so uncomfortable. But hey, the British media got a "cute story" about Camilla shopping:
The Queen bought so many gifts at a donkey sanctuary in Nairobi that her aides ran out of cash. Camilla, 76, indulged in a spot of Christmas shopping, snapping up a bag, a blanket, three bracelets, a pair of earrings and some cashew butter from the array of craft stalls set up at the site. At the first stall, the Queen was taken by a sisal basket bag, made by Grace Maina, for which a member of her team was able to produce 4,000 Kenyan shillings. "It's beautiful!" she said. "I think I should buy one."

But when it came to purchasing a blanket at the next stall, there was only enough cash to pay for half. For the rest of her shopping spree, staff chased around behind her taking the stallholders' bank details so they could pay them later. But the shortage of cash was only "temporary", one insisted.

Shininah Dajom, who sold Camilla a jar of cashew butter, did not mind being owed a debt of 3,000 shillings by the royal visitor. "What that means is that the money is in the bank, not in the hand," she laughed. "Her Majesty's credit is very good!" She joked: "Perhaps they should pay me 3,000 sterling pounds."

As aides lugged her wares, the Queen said: "Beautiful things," before adding: "I've got a rather large haul."

Sam Semat, who ran the jewellery stall, said afterwards that she had asked him what his goods were made from. "She also asked what impact it would have on me if she buys. I told her it is good for employment. She said she was doing her Christmas shopping," he said.

The sanctuary is run by the Kenya Society for the Protection and Care for Animals (KSPCA) in partnership with the equine charity Brooke East Africa, of which the Queen is president.
[From The Telegraph]
I'm glad that none of the vendors "gave" her those items for free – they were all charging for their items and it's kind of ridiculous that no one thought to bring enough cash. Like, maybe I could excuse Camilla for not bringing cash, but what horrible staff work. I hope all of these people get paid, and if they don't, I hope they give tons of interviews about broke-ass Camilla stealing their sh-t. Anyway, Camilla was in desperate need of a very large gin and tonic in literally all of these photos.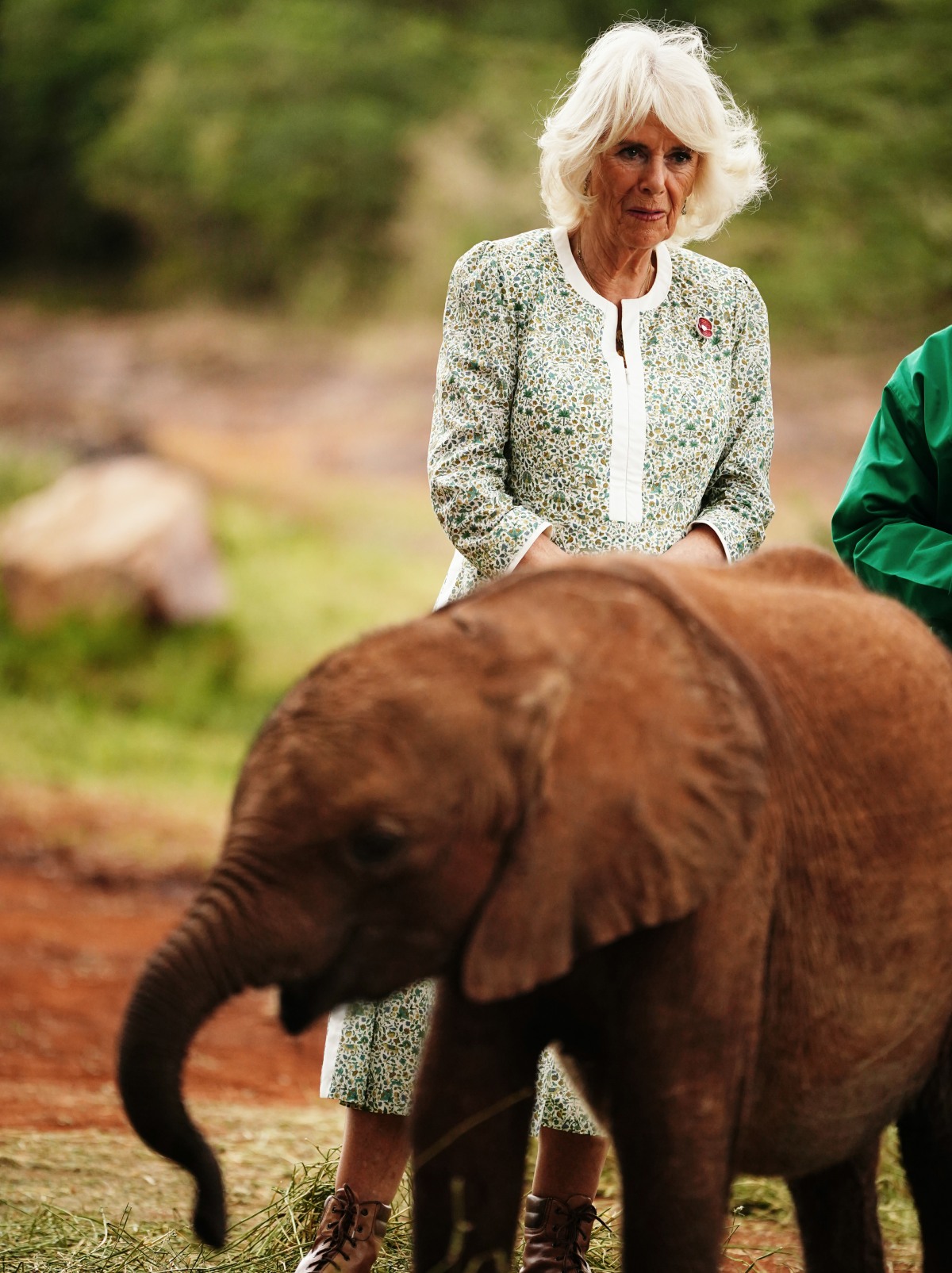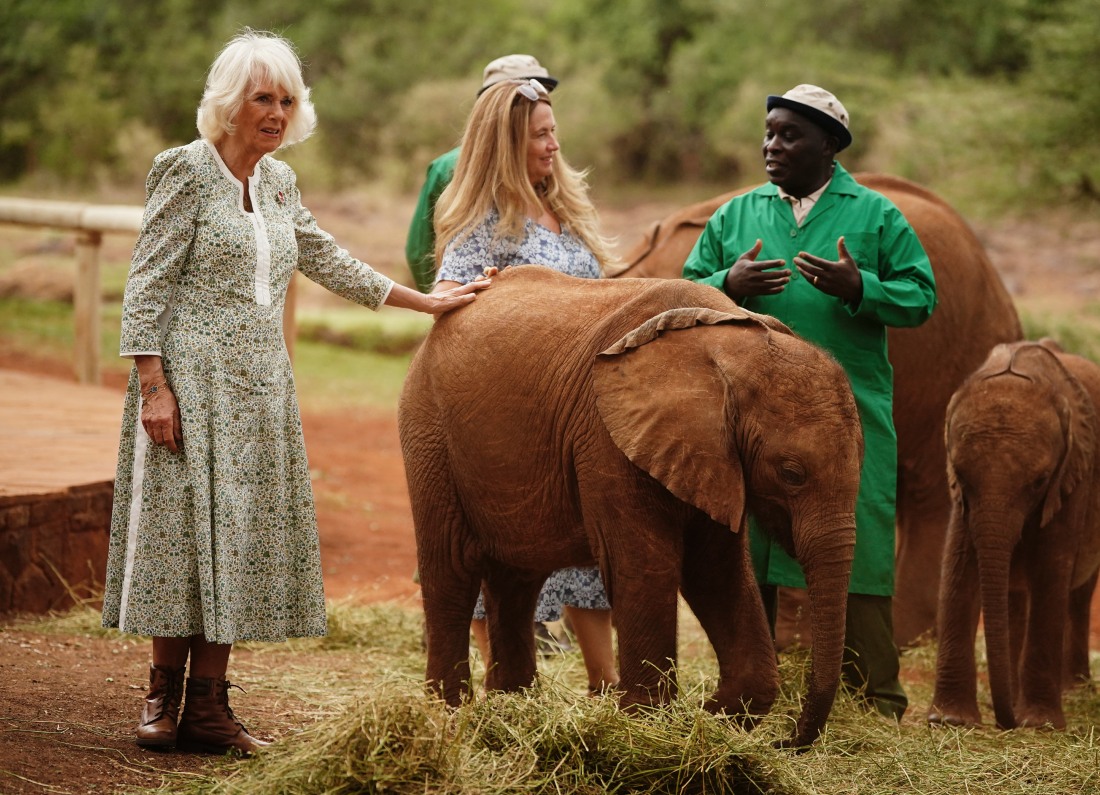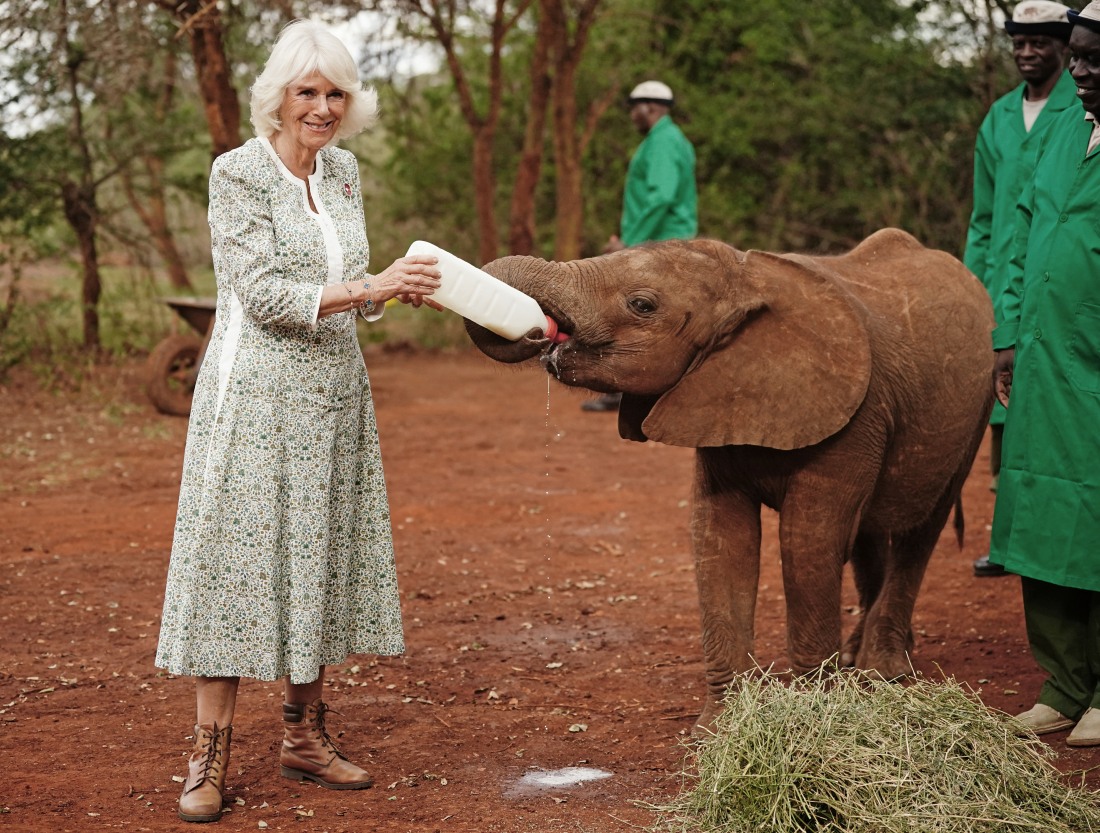 Photos courtesy of Avalon Red, Cover Images.
Source: Read Full Article