Princess Andre, 16, shares rare loved-up selfie with boyfriend and gives insight into relationship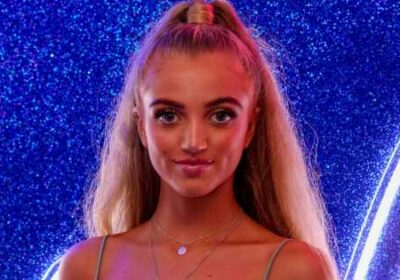 Princess Andre has given her fans a rare update on her relationship with her boyfriend.
The 16-year-old social media model first went public with the romance after she attended her mother Katie Price 's 45th Birthday bash with her beau in May.
Keeping their relationship low profile ever since, some of the teen's fans wanted to know if they were still going strong.
The daughter of Peter Andre took to social media on Sunday to answer a Q&A for her followers.
One curious fan asked her, "How are you and your boyfriend?" to which the influencer was happy to respond.
Posting a selfie of the pair posing on a car, she wrote: "We're really good, thank you."
It comes as Princess recently shared her humble career plans, revealing that she wouldn't solely be pursuing a job in the limelight.
Unlike Junior Andre, who, like their dad Peter Andre, is chasing fame as a singer, having recently brought out his first single, Princess could end up landing a 'normal' job.
Speaking to the Mirror at Tulleys Farm Shocktober Fest, the teen, who has already gained a large following on TikTok for her "get ready with me" videos, revealed that she has plans to become a beauty therapist.
"I love doing what I'm doing now and also beauty training. I'm ready to get stuck in," she said.
But with 666k Intagram followers at just 16, the influencer will still be taking advantage of the glamorous side of being well known.
She added: "I love coming to events like this – and I don't mind my picture being taken."
Back in August, Princess was honest about failing some of her GCSEs when sharing her results live on Instagram.
She was heading home from collecting her results with her dad when she opened the envelope.
Fans watched as she revealed that she would have to re-take her Maths exam. Other subjects she got the equivalent of a D in were Business, Drama, and Geography. However, she managed a B in Fashion and a C in English.
Doting dad Pete could be heard in the background of the video saying: "I saw you working hard, that's more important, you worked hard."
Speaking in January in his OK! column, Pete spoke about his daughter's passion for going on to study beauty and insisted that effort is what matters most when it comes to her GCSEs.
"Honestly, as long as she puts in 100% for effort, I don't mind how she does, and I wouldn't be upset if she got low marks."
"She will be going to college after her exams, and she is going to be studying beauty therapy, which is brilliant. I've already taken her for her open day, so she's getting really excited about it," he said.
Source: Read Full Article