Playboi Carti's 'Sky' Earns First Week At No. 1 On New TikTok Billboard Top 50 Chart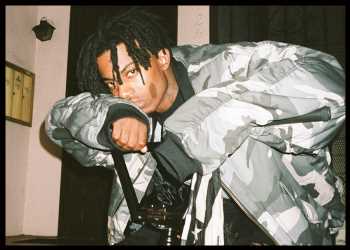 Rapper and singer Playboi Carti's "Sky" has topped the new TikTok Billboard Top 50 chart.
"Sky" is the chart's third No. 1, following fellow rap songs "SkeeYee" by Sexyy Red, September 16, and "Wassup Gwayy" by FamousSally & YB, September 23 and 30.
The TikTok Billboard Top 50 is a weekly ranking of the most popular songs on TikTok in the United States based on creations, video views and user engagement.
"Sky" was released in 2020 as part of Playboi Carti's Christmas Day-released album Whole Lotta Red. The track peaked at No. 34 on Billboard's Hot R&B/Hip-Hop Songs chart.
The song received massive traction on TikTok on October 1st, 2023 thanks to its "Wake Up, it's the first of the month" trend.
(Photo: Gunner Stahl)
Source: Read Full Article