People Are Unstanning Harry Styles Because of How Bad His New Haircut Is
Look, I don't want you to spiral into a chasm of "what does it all mean," but Harry Styles no longer looks like Harry Styles. To be honest, Harry Styles currently looks like Louis Tomlinson. And it's all thanks to a frankly alarming hair cut that literally no one prepared us for.
Harry was photographed by fans wandering around Italy over the weekend, and he seems to have exchanged his signature majestic coif of luscious locks for, like, shaggy bangs. Honestly he looks like Oliver Twist and/or any given Dickensian youth.
https://www.instagram.com/p/B138exZHTiH/
A post shared by HARRY STYLES. (@thisharrystyles) on
As a reminder, in case this picture has caused you to lose your grasp on space/time, this is what Harry used to look like:
https://www.instagram.com/p/B1um8vVnwdb/
A post shared by HARRY STYLES. (@thisharrystyles) on
Huh! And as you might expect, TWITTER IS SHOOK. For the most part, fans are simply not okay:
me forcing myself to like Harry's new hair style bc I want to support him in any way possible pic.twitter.com/3JEcNCZNSp
What did you do your hair @Harry_Styles pic.twitter.com/00pH9cqOg5
mood after saw harry new hair style pic.twitter.com/NAiw5p0fne
harry styles' and his unexpected hair style.
ok bye pic.twitter.com/TiW86khnl1
But some people are legit unstanning, upsetting other people who are still stanning:
today i learnt that people will genuinely unstan harry styles for styling his hair differently.. don't let the door hit y'all on the way out luvs
some people really unstanned harry styles because of his hair??? his HAIR???? why are y'all like this lmao
Meanwhile, plenty of fans can't get over how much he looks like other famous faves:
what kind of jonathon byers looking ass type hair cut is this.. is harry styles okay? pic.twitter.com/QjkUnz8o17
EXPLAIN TO ME HOW HARRY AND LOUIS HAVE SWAPPED FACIAL HAIR AND STYLES I AM HAVING AN OUT OF BODY EXPERIENCE pic.twitter.com/DBySFadV5u
TBH, if you can't handle Harry Styles at his most Jonathan Byers from Stranger Things, you don't deserve Harry Styles at his most Harry Styles. Either way the time has come to vote on Harry's hair, so smash that poll.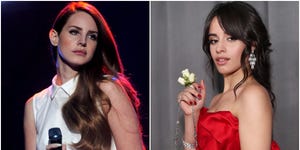 Source: Read Full Article