Paris Hilton Questions If She Makes the 'Right Choice' Ahead of Carter Reum Wedding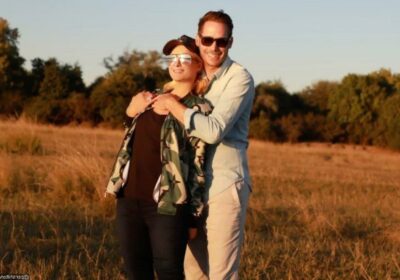 In the sneak peek of her new docuseries 'Paris in Love', the socialite's friend feels like she's 'stalling' her wedding 'a little bit' as her fiance tells her that this is her 'last chance to pull the plug on me.'
AceShowbiz – Paris Hilton is looking for her fairytale wedding, but the road to the altar is full of tension. The drama-filled preparations are all captured on the camera for her new docuseries "Paris in Love", which first trailer shows the socialite breaking down in tears as she gets candid about her feelings ahead of the big day.
After a quick glimpse at their engagement, Carter Reum admits that "marrying Paris Hilton is quite different than what I expected." The capitalist appears to have issue with Kathy Hilton's involvement in her daughter's wedding.
"This is like, my wedding too. He just needs to stay in his lane," Kathy says to Paris, who later seems to relay the message to her fiance in a separate occasion. "I'm happy to stay in my lane," he responds. "We just need you and your mom to start moving in your lane."
In the sneak peek, Paris' friend also accuses the TV personality of "stalling a bit" as she is unsure about the date of the wedding yet. When Carter raises the same issue, she tells him she "still has healing" to do when it comes to her parents.
Later, Carter tells his fiancee that this is her "last chance to pull the plug on me." Meanwhile, Paris shares her struggles to meet others' expectations as saying, "I feel like I've lived my whole life for other people."
In the latter part of the video, Paris' sister Nicky Hilton asks her if she's "getting cold feet." The 40-year-old is then seen breaking down in tears as she admits that she fears she's not making the right choice.
"I want to grow up but I wanna make sure I make the right choice," she says in front of her sister and mother Kathy as well. She then adds through tears, "I just don't want to be alone forever."
Paris and Carter got engaged in February this year after dating since December 2019. While things seem to be up in the air in the trailer, the "Stars Are Blind" singer told ET in September that a wedding date has been set. "It's going to be soon in the next few months, very soon," she assured.
Meanwhile, a source spilled to the site, "Paris and Carter can't wait to marry each other, but wedding planning has been a bit stressful and hectic. They want to really celebrate their love and are planning on hosting a bunch of events leading up to their actual wedding day. Paris hired Mindy Weiss to come on board and help with planning, and having Mindy's help has been a big stress reliever for Paris."
Source: Read Full Article