Nicole Simpson's Sister Didn't Like Kim Kardashian West's 'SNL' Jokes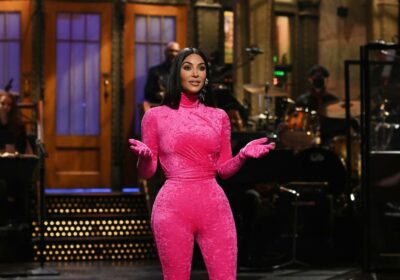 Fans and critics alike are raving about Kim Kardashian West's performance on Saturday Night Live. The reality star hosted the show, much to the surprise of many of the show's viewers.
Kardashian was professional and self-deprecating, but her turn on SNL didn't impress everyone. Nicole Brown Simpson's sister took issue with Kardashian West's opening monologue.
Here's what Kardashian West said in her opening speech and what Nicole Brown Simpson's sister, Tanya Brown, had to say about it.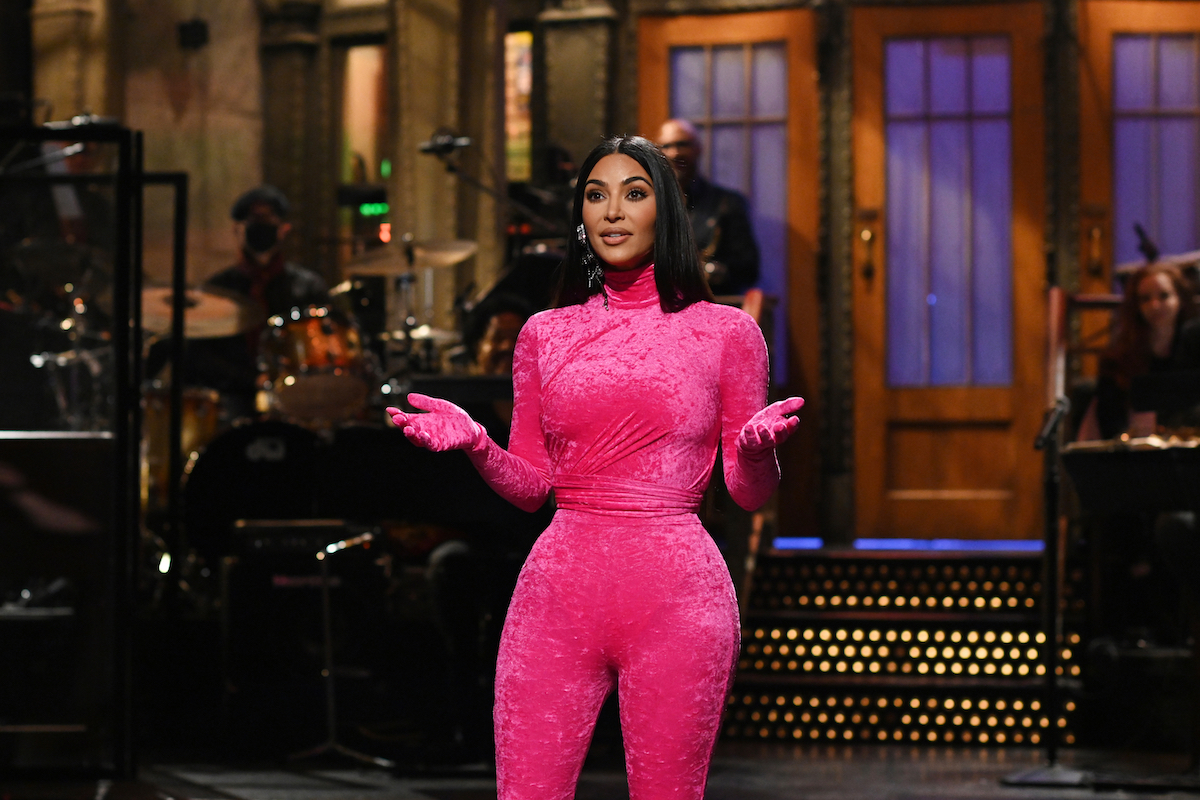 Kim Kardashian West hosted 'SNL' on Oct. 9
On Sept. 22, Kardashian West tweeted that she would host an upcoming episode of Saturday Night Live.
Kardashian West posted a photo of three notes scrawled with the show date, her name, and Halsey, the musical guest. The shapewear mogul captioned the image, "OMFG no turning back now!!!! LOL I'm hosting SNL!!!!!! @nbcsnl"
While many fans of the SKIMS creator were excited to watch her take the iconic stage, others weren't so happy with Kim Kardashian West's hosting gig. 
Debra Messing, star of Will & Grace, expressed her displeasure at the casting decision on Twitter. 
"Why Kim Kardashian?" the actor wrote. "I mean, I know she is a cultural icon, but SNL has hosts, generally, who are performers who are there to promote a film, TV show, or album launch. Am I missing something?"
Some Twitter users agreed with messing, while others were quick to defend Kardashian West.
One user wrote, "Yes Debra, you are missing something. Like the last 40 years. You may not like her, but as you say, KK is a cultural icon. SNL has had athletes, politicians, community leaders, models, businessmen and media personalities as hosts. I am not a fan of her, but she may be great."
Another commenter encouraged Messing to recognize and embrace change in the entertainment world. "Show biz is very different today than it was in the past. There's so much more to it than just film, TV show, or album launches. Let's remember that television used to, generally, not have LGBTQ representation and people back then also asked what they were missing. Change is good."
The reality star's opening monologue on 'SNL' made fun of the O.J. Simpson murder trial
In her opening monologue, Kardashian West spoke about her law studies and passion for freeing wrongly accused prisoners. She mentioned that she is "following in [her] father's footsteps." 
This led her to crack a joke about O.J. Simpson, the infamous athlete who was acquitted in an eight-month-long, highly-publicized murder trial in 1995. "It's because of him that I met my first Black person," Kardashian West joked. "Want to take a stab in the dark at who it was?"
Kim Kardashian West admitted that "it's sort of weird to remember the first Black person you met. But O.J. does leave a mark. Or several. Or none at all – I still don't know."
Although the live audience laughed at Kardashian West's scripted jokes, at least one person did not appreciate them.
According to TMZ, Tanya Brown, the sister of O.J. Simpson's alleged victim, Nicole Brown Simpson, found the monologue "beyond inappropriate and insensitive."
Brown said that she found the jokes "distasteful," and she wondered whether the Kardashian family genuinely cared about her sister. She said that her sister's death should not be turned into a joke.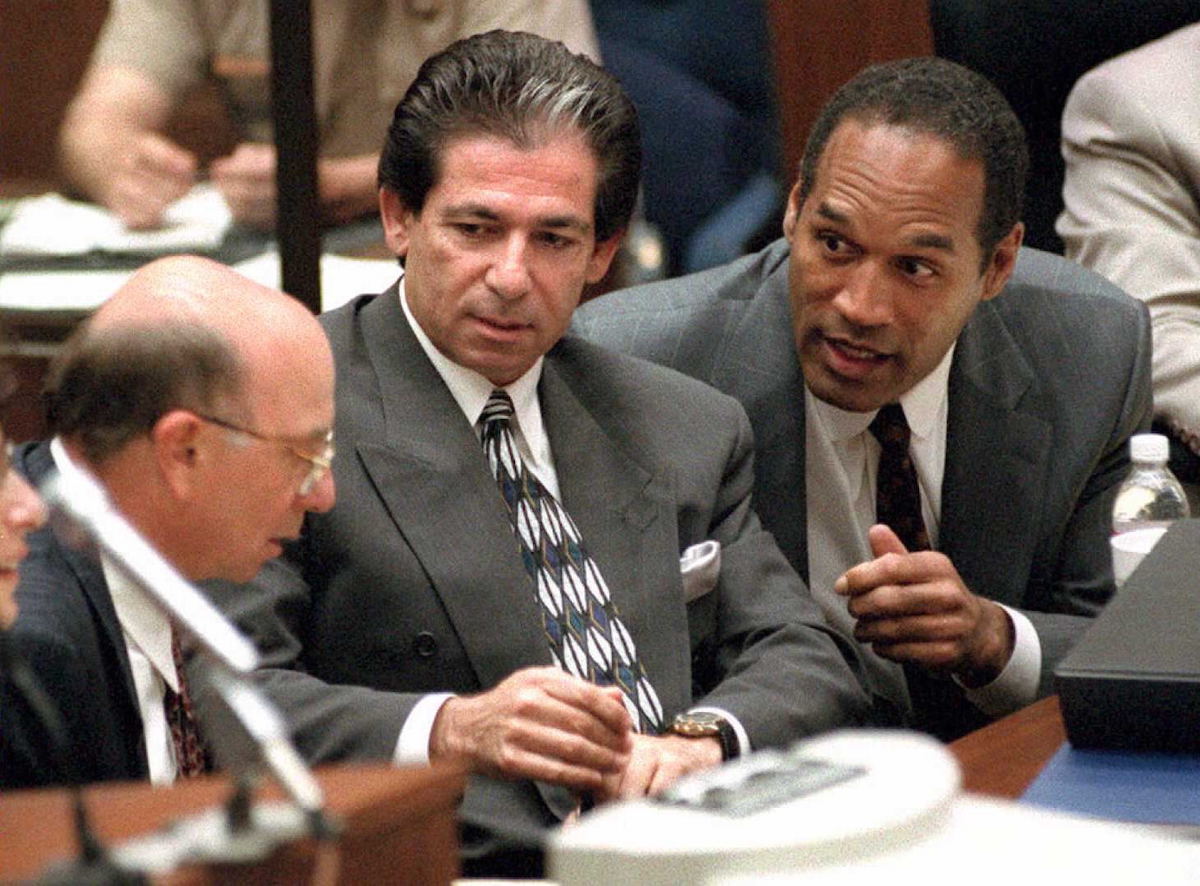 What was Kim Kardashian West's connection to O.J. Simpson?
If you're wondering why Kardashian West made a joke about a murder trial from nearly two decades ago, you need to understand her family's connection to O.J. and Nicole Brown Simpson. 
Kim Kardashian West's father, Robert Kardashian, was a close friend of O.J. Simpson and served as one of the defense attorneys in his murder trial.
The Kardashian and the Simpson families were good friends prior to Nicole Brown Simpson's murder in 1994. O.J. was charged with stabbing his wife and her suspected lover to death (thus Kardashian West's 'stab in the dark' jokes on SNL). 
Although O.J. Simpson was acquitted, he has since appeared to confess his guilt, including publishing a book titled If I Did It (with the word "if" hidden inside the word "I"). Kris Jenner, who was particularly close to Nicole Brown Simpson, has implied she thinks O.J. is responsible. Jenner also appeared on the Oct. 9 episode of SNL.
Kardashian West has not yet responded to Tanya's comments.
Source: Read Full Article