Nicki Minaj fights revelations her rumored boyfriend is a registered sex offender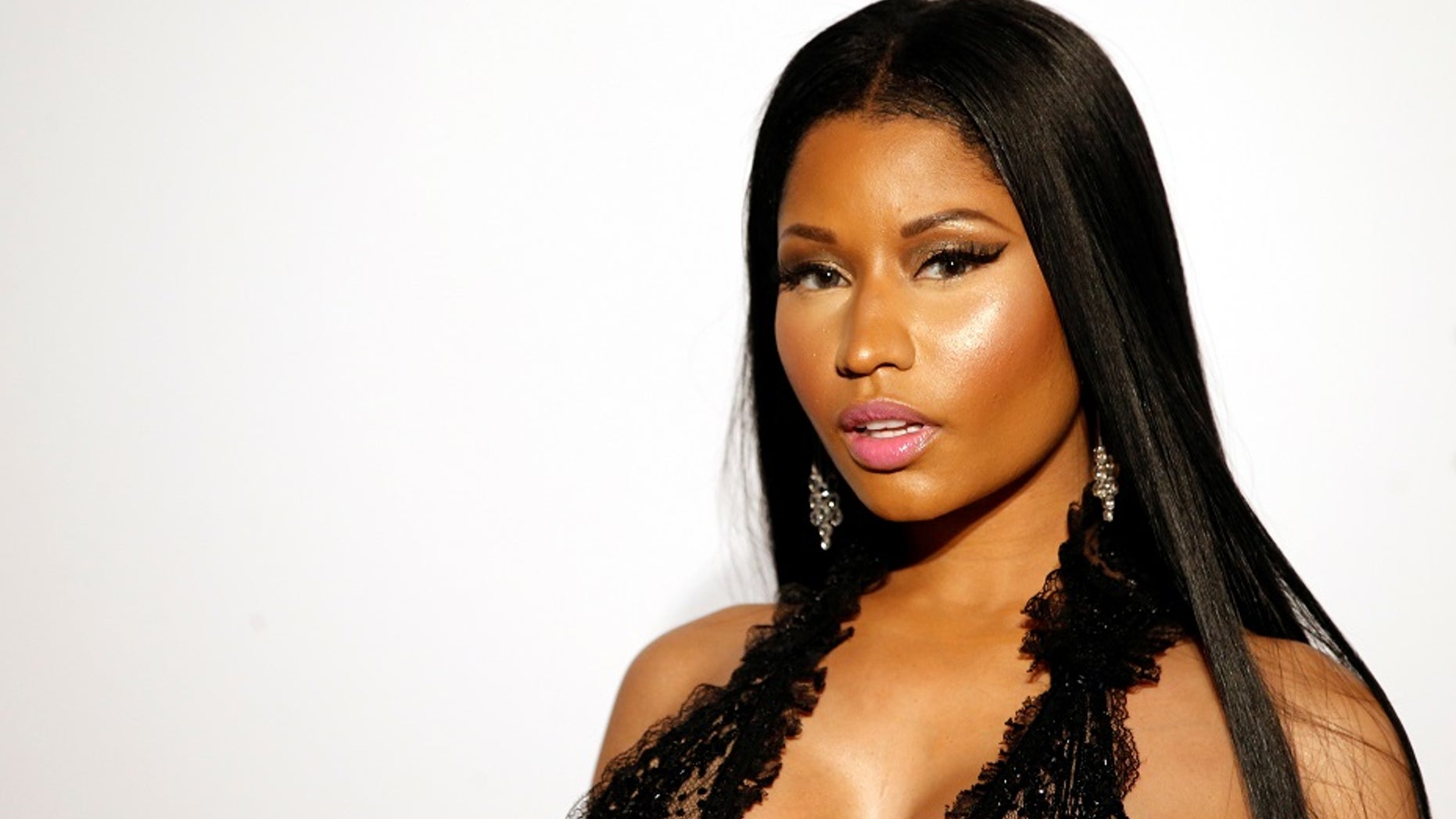 Nicki Minaj's rumored boyfriend, Kenny Petty, is a registered sex offender.
(REUTERS, File)
Nicki Minaj's rumored new boyfriend, Kenny Petty, is a registered sex offender — but she wants her critics to lay off.
According to the NYPD Sex Offender Unit database, Petty was convicted in 1995 for the attempted first-degree rape of a 16-year-old girl in an incident that occurred in 1994, when he was 16.
The database filed the offense as "sexual intercourse" and noted that a "knife/cutting instrument (e.g., ax, ice pick, screwdriver, switchblade, Kung Fu stars, cane sword, etc.)" was used in the crime.
Per TMZ, Petty served four years in New York State Prison before he was released.
The outlet also reported that years later, Petty was convicted of first-degree manslaughter and served another seven years for shooting a man. He reportedly was released in 2013.
Minaj, whose real name is Onika Tanya Maraj, faced intense scrutiny from fans after she shared a photo of herself with Petty on Instagram on Sunday. In the picture, Minaj is seen with her left leg wrapped around Petty as he cradles the backside of her thigh.
"Did you ever make it out of that town where nothing ever happens?… it's no secret… that the both of us… are running out of time…," Minaj captioned the photo.
Fans quickly took to social media to express their disappointment with Minaj.
"I hate to say it, but after #NickiMinaj defended her brother (sex offender) and 6ix9ine (sex offender), I can't honestly say I'm surprised to hear she's now defending her new boyfriend- another sex offender. It's really, really sad," wrote one Twitter user, referring to Minaj's brother Jelani Maraj, who was convicted last year  of raping his 11-year-old stepdaughter, and rapper Tekashi 6ix9ine, who pleaded guilty in October 2015 to one count of Use of a Child in a Sexual Performance.
GIRL TESTIFIES THAT NICKI MINAJ'S BROTHER REPEATEDLY RAPED HER
Another social media user echoed the same disappointment.
"Attention: Nicki Minaj wanted to clarify with you all that her boyfriend isn't a child rapist, he's just a regular rapist," the individual tweeted, sharing a screenshot of a conversation Minaj had with one of her Instagram followers.
CHANCE THE RAPPER: 'I'M GOING AWAY TO LEARN THE WORD OF GOD'
"Wait y'all calling this man a rapist but it happened in 1994, meaning he was 16 or 17 & the girl was a 16 year old…must've been a white girl," the social media user commented on a photo of Minaj, 36, and Petty, 40.
In response, Minaj wrote back: "He was 15, she was 16… in a relationship. But go awf Internet. y'all can't run my life. Y'all can't even run y'all own life. Thank you boo."
Source: Read Full Article