Michael Douglas & Kathleen Turner Reunite In First Look Pics For 'Kominsky Method's Final Season on Netflix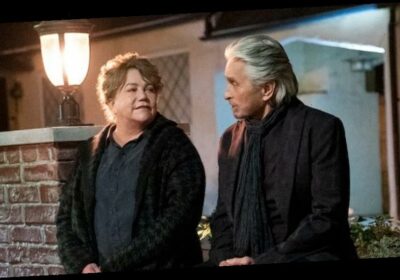 Michael Douglas and Kathleen Turner reunite in this first look pic from the final season of The Kominsky Method.
The brand new season will debut on May 28, with Sarah Baker, Paul Reiser, Lisa Edelstein, Emily Osment, Graham Rogers and Haley Joel Osment all returning for the show.
Noticeably absent is Alan Arkin, who departed the show following the second season last year.
Here's the summary for The Kominsky Method's six-episode final season: Sandy (Douglas) has to navigate what aging looks like without his longtime friend Norman by his side, and Life only becomes more complicated with the arrival of Sandy's ex-wife Roz (Turner).
The pair's famously volatile relationship is further inflamed when she comes to L.A. to spend time with their daughter Mindy (Baker) and her boyfriend Martin (Reiser).
Stay tuned for the first look trailer!
Source: Read Full Article