Michael B. Jordan to Rename Rum Brand Following Cultural Appropriation Backlash
The 'Black Panther' actor issues a statement via his Instagram Story to apologize for his newly-launched rum brand's controversial name, saying it was never the intention to 'offend or hurt a culture.'
AceShowbiz –Michael B. Jordan has spoken up after he landed in hot water over his controversial rum brand's name. Accused of cultural appropriation by naming the rum brand J'Ouvert, the actor has issued an apology and announced the plans to change the brand's name.
The 2020 People's Sexiest Man Alive made use of his Instagram Story to share his response to the backlash. Apologizing for causing the uproar, the 34-year-old stated that they never meant "to offend or hurt a culture" with the name.
"I just wanna say on behalf of myself & my partners, our intention was never to offend or hurt a culture(we love & respect) & hoped to celebrate & shine a positive light on," Michael wrote in a statement released on late Tuesday, June 22 via his social media account. "Last few days has been a lot of listening. A lot of learning & engaging in countless community conversations…"
Despite the good intention with the name, the "Black Panther" star noted that they took the criticism in stride. "We hear you," he added, "I hear you & want to be clear that we are in the process of renaming. We sincerely apologize & look forward to introducing a brand we can all be proud of."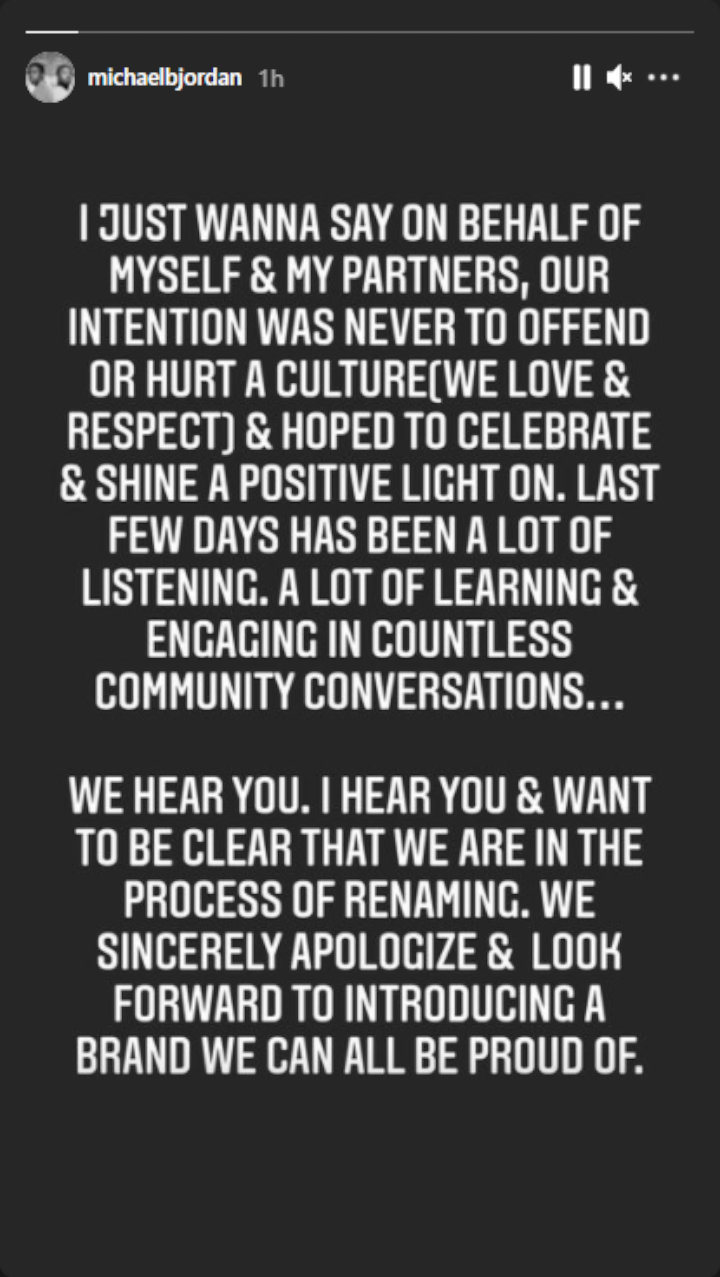 Michael B. Jordan apologized for rum brand's controversial name.
Michael faced the cultural appropriation allegations after launching J'Ouvert Rum on Sunday, June 20. Many took issue with the name, which is derived from the Antellian Creole French term meaning "daybreak." It is an event that originated in Trinidad with the festivities of Canboulay and was later adopted by other Caribbean Islands as they experienced emancipation from slavery throughout different periods in history.
Weighing in on the controversy, Trinidadian-born rapper Nicki Minaj defended Michael as she wrote on Instagram, "I'm sure MBJ didn't intentionally do anything he thought Caribbean ppl would find offensive." Still, she urged the boyfriend of Lori Harvey to change the name of his rum brand. "but now that you are aware, change the name & continue to flourish & prosper," she added.
Source: Read Full Article