Mark Ruffalo, Stephen Colbert and more celebrities react to House committee's primetime Jan. 6 hearing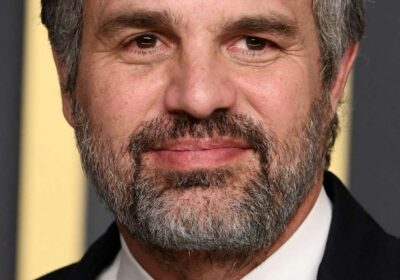 _
After months of investigation and interviews, the House of Representatives' Jan. 6 committee finally held its first public hearing to detail the events of that day that saw a violent mob descended on the U.S. Capitol in an attempt to stop the certification of the 2020 presidential election. As part of the primetime hearing that aired on June 9, 2022, witnesses detailed what happened and spoke about what they experienced in Washington, D.C., that day. Graphic never-before-seen footage of the incidents was also shown. One particularly notable moment came during a video excerpt from Ivanka Trump's testimony in which she said she accepted the results of the election — that Joe Biden won the presidency and her father, Donald Trump, lost. During and after the hearings, many in Hollywood took to social media to voice their opinions. Mark Ruffalo, for instance, tweeted, "Watching this, one thing is clear: this was a planned, violent coup that was set in motion by Trump and his elitist cabal to overthrow our democracy. He and all is enablers should be in prison."
Keep reading for more…
RELATED: Marvel superheroes ranked
_
"Bringing seditionists to justice should be a bipartisan move, as Rep. @Liz_Cheney has shown us. The @January6thCmte is critical for the health of our democracy." –Lynda Carter
RELATED: Most beautiful women in Hollywood over 70
_
"Before you decide if the former president is responsible for the Capitol riots, remember that in America you're innocent until proven guilty, then proven guilty again, then proven guilty again and they hold a hearing in primetime to show everyone how you're really, really guilty." —Stephen Colbert
_
"May God bless all of those Capitol police officers who were there Jan 6th." –Wanda Sykes
_
"Popcorn shares are through the roof! #January6thCommitteeHearings," Patricia Arquette tweeted. She later commented on the committee claiming several Republican congressmen called then-President Donald Trump asking for pardons. "It's almost as if they knew insurrection was a crime," she wrote.
_
"There is only one man that's possibly more delusional then trump- AG garland thinking democracy can survive without prosecuting trump. USA deserves to know whether AG garland understands his job and oath." —John Cusack
_
Maria Shriver live-tweeted throughout much of the hearing. "Everyone who loves this country should be horrified by what this January 6th Hearing is unveiling," she said toward the end. "It is fascinating to hear from rioters themselves saying they felt called by the President, they felt invited by him." Maria also had high praises for committee co-chair Liz Cheney, tweeting, "Wyoming, you should be so proud of your Congresswoman!"
_
Piper Perabo shared the New York Times front page with the headline, "Trump led attempted coup, panel says." She later added, "Democracy must be kept safe, elections this November are critical. Register to vote and be ready."
_
Better Midler tweeted that Jan. 6 was a "coup." "Five #Republicans asked #Trump for pardons, because they knew they had committed crimes," she tweeted.
_
"If the insurrection had actually been #BLM and/or #antifa FOX would be running commercial free & Tucker would sprout a second head so he could talk about it more" –Diedrich Bader
_
"Both Chairman Thompson and Vice Chairwoman Cheney said in no uncertain terms that Donald Trump is responsible for the Seditious Conspiracy to overthrow the United States Government. Check please." –Rob Reiner
_
"Even if we already know most of what we are hearing, the horror remains just as palpable and present," Dan Rather tweeted in between taking shots at Fox News for not airing the hearings. He then tweeted, "The truth is damning."
_
"Everybody needs to watch this. It's shockingly great! Could Liz Cheney be the balls I've been praying would appear?" –Stevie Van Zandt
Source: Read Full Article