Marjorie Taylor Greene Compares Donald Trump To Jesus Getting Arrested and Murdered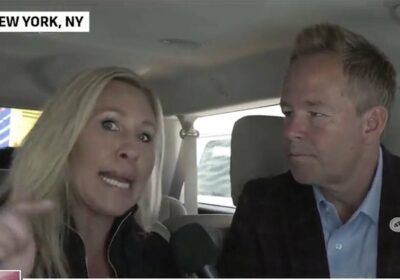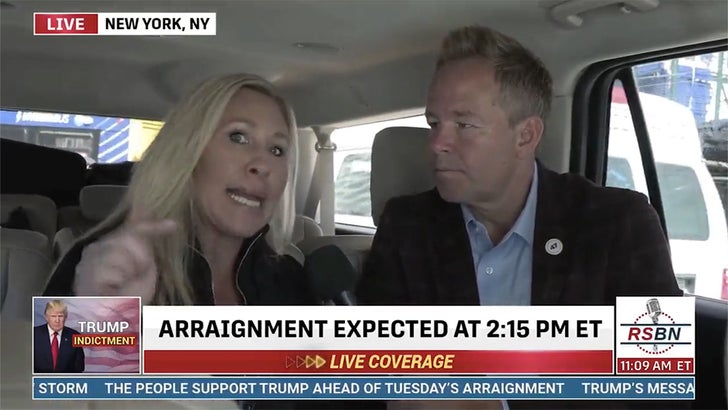 Rep. Marjorie Taylor Greene says when it comes to his current legal situation, Donald Trump is just like Jesus Christ and Nelson Mandela … only Jesus was murdered.
The Georgia lawmaker drew the comparison Tuesday while waiting for Trump to be booked and arraigned in New York City … making her comments during an interview with Right Side Broadcasting Network from the back seat of an SUV.
MTG says … "President Trump is joining some of the most incredible people in history in being arrested today. Nelson Mandela was arrested, served time in prison. Jesus was arrested and murdered by the Roman government."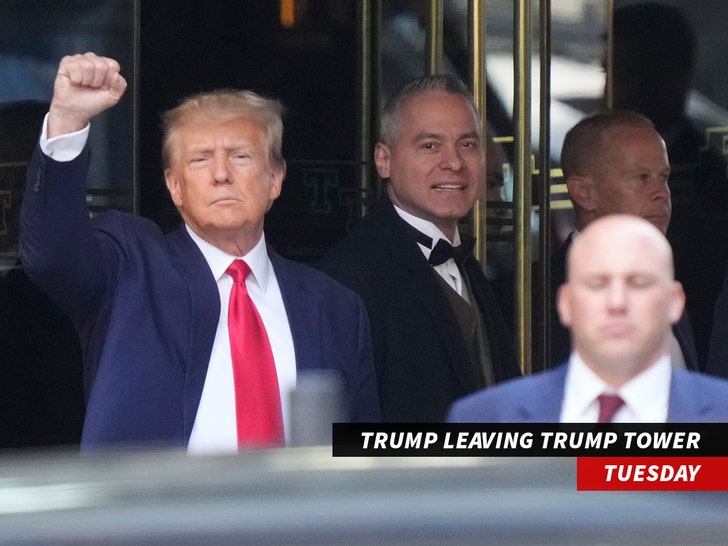 Shortly after MTG said Trump was like Jesus, the former President showed up at the scene … but he wasn't walking on water, instead opting for a massive motorcade.
On his way to the courthouse, Trump motioned to fans and his protestor enemies outside of Trump Tower… waving and raising his right fist in the air.
MTG also says Trump is joining a long line of "people throughout history that have been arrested and persecuted by radical, corrupt governments and it's beginning, today, in New York City and I just can't believe it's happening but I'll always support him, he's done nothing wrong."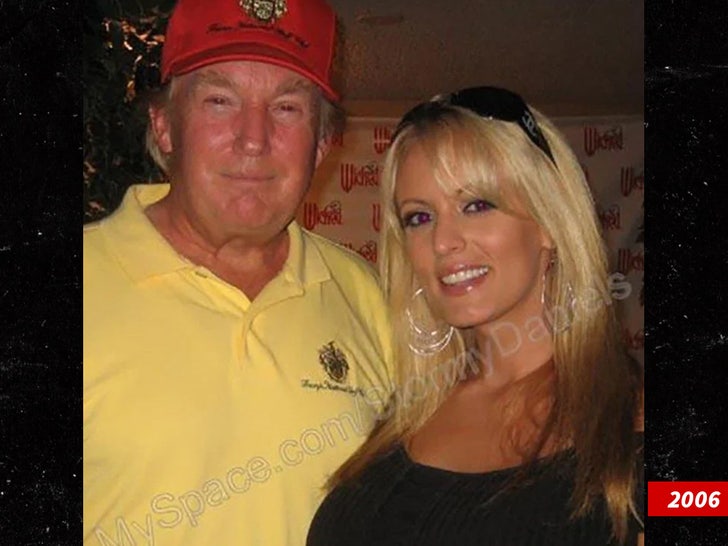 Trump, of course, is facing more than 30 counts of business-related fraud … including an alleged $130,000 payment to porn star Stormy Daniels to shut her up about a supposed affair.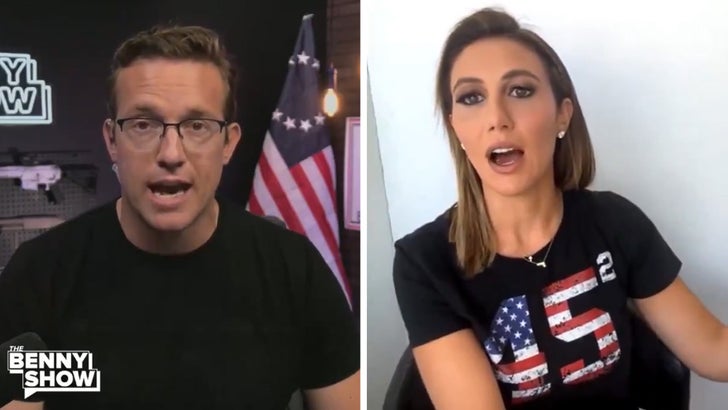 If that doesn't sound like something Jesus would do, Trump's attorney previously compared him to Tupac Shakur and Notorious B.I.G. … another head-scratcher.
Source: Read Full Article