Lily James in Tamara Ralph at the BAFTAs: weird but kind of cool?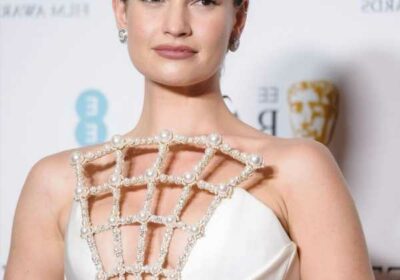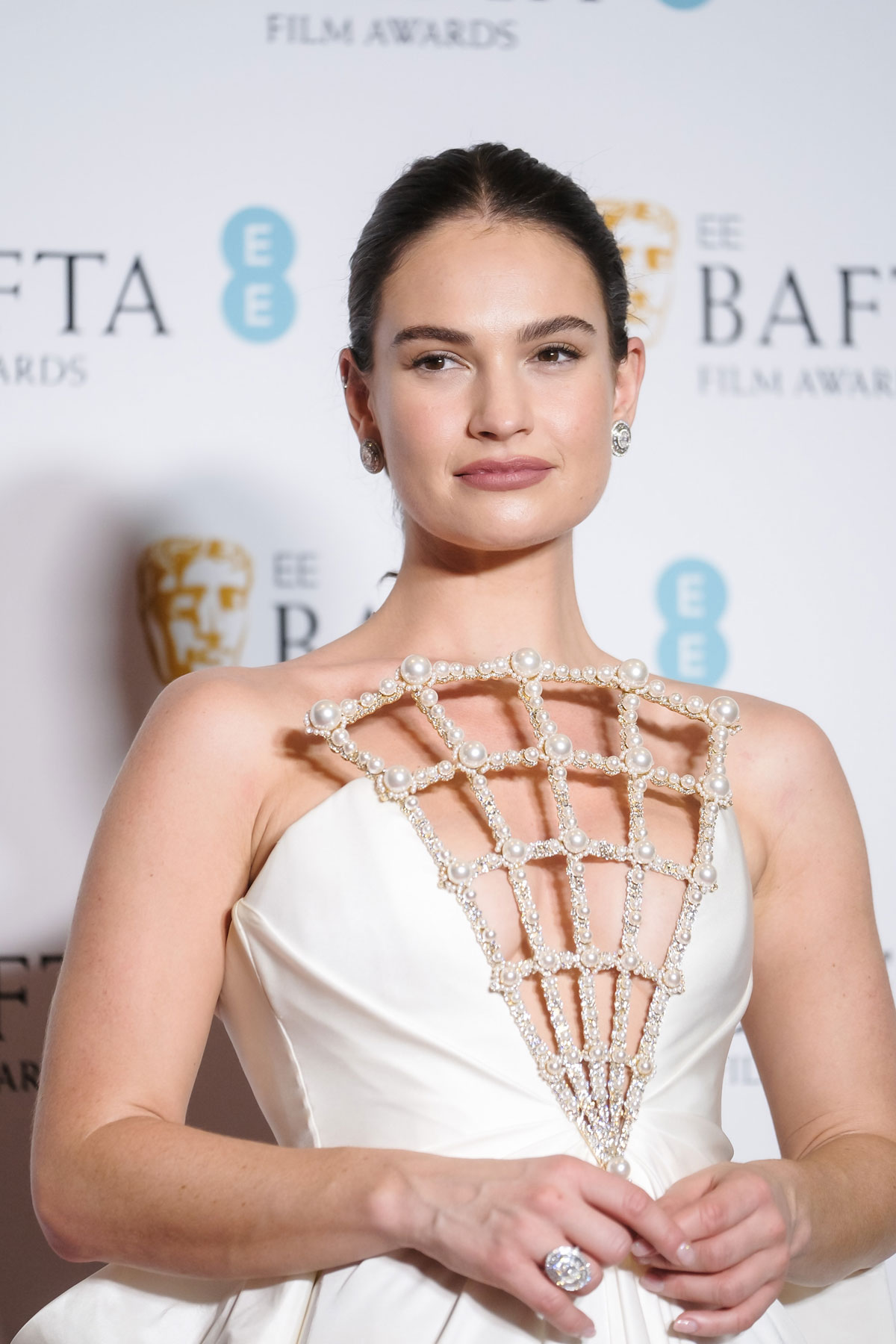 Lily James is a British actress who plays Americans so well you can't really tell where she's from. Like if you told me she was American and just really good at accents I would believe you. There's something so carefree about her that she gives an American, specifically Californian, vibe. She was at the BAFTAs in a cool looking white Tamara Ralph gown with a cage bodice made of pearls. I've seen so many gowns at this point in my career that I'm impressed with a novel detail that isn't horribly fug. This dress doesn't need the giant bow at the back, that's too much, but the split neckline with the nautical cage is theatrical and awesome. Props to the designer. It also fits her like a glove. She looks great with dark hair too.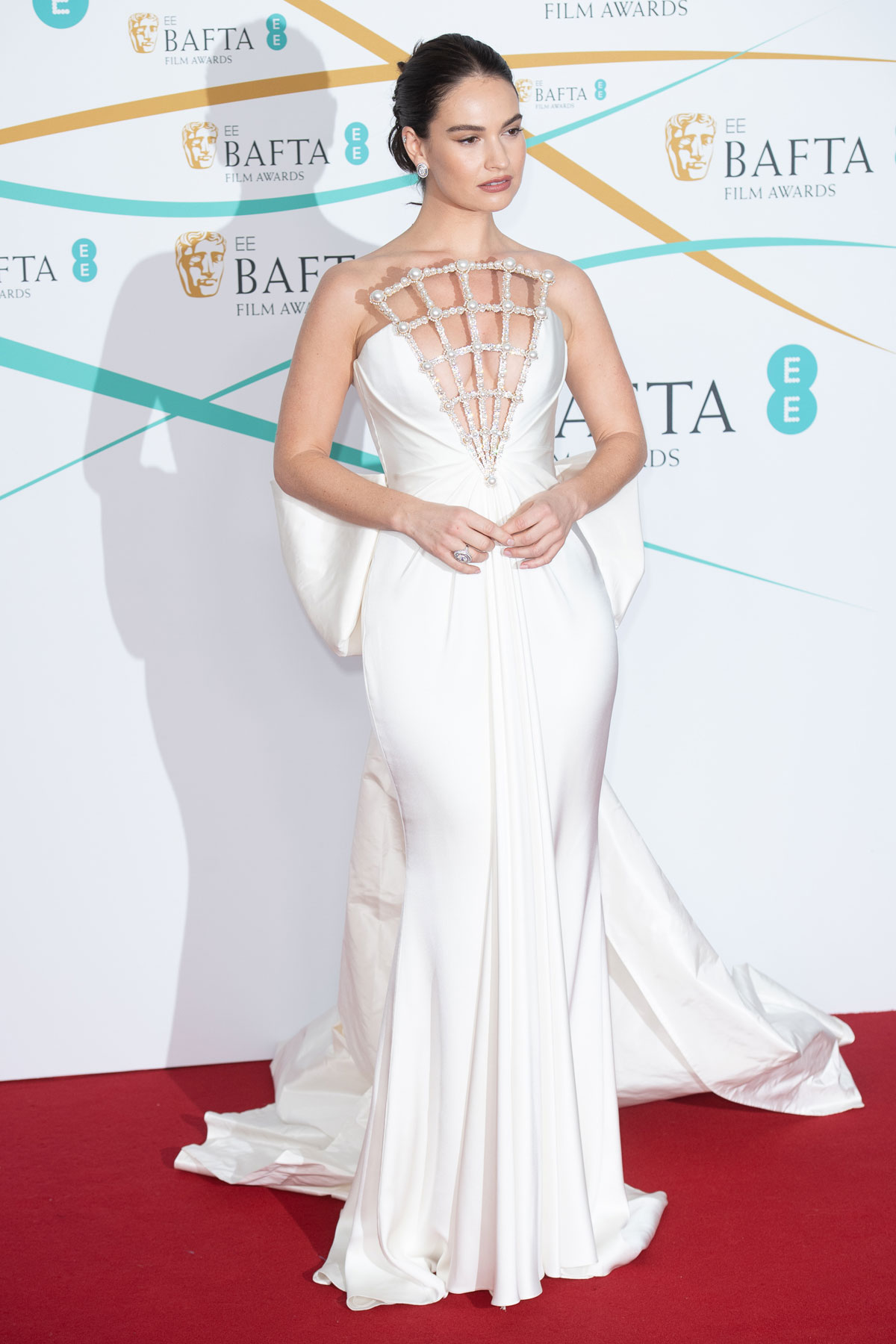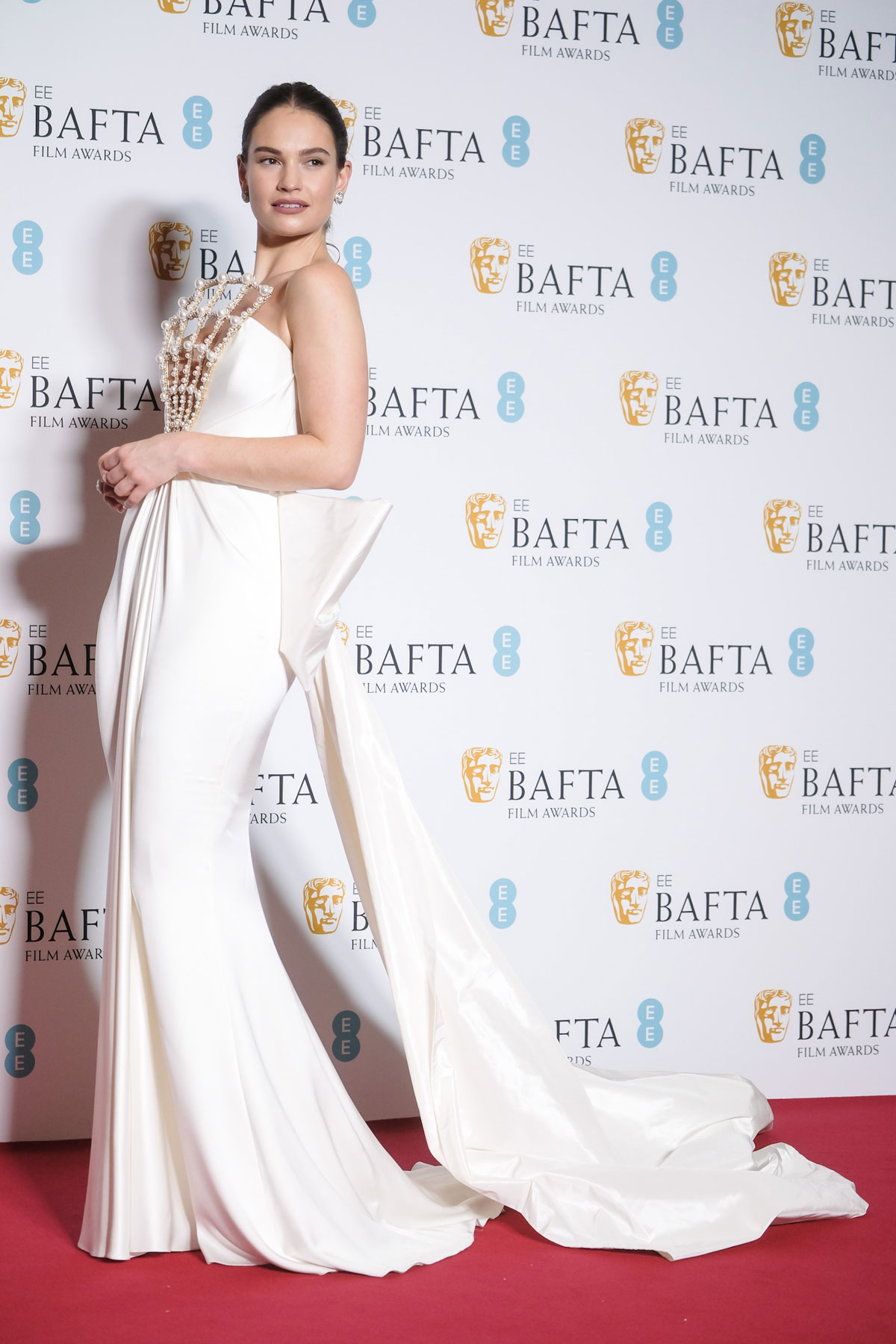 Julianne Moore was in a black strapless Saint Laurent gown with a white feather shrug. I follow her on Instagram and she posted on her stories that she had her hair done but did her own makeup with Hourglass cosmetics! She's a brand ambassador. I checked and that's way out of my price range but she looks amazing. I also like this take on the black and white trend. It's much better than a white dress with black gloves for instance. Her jewelry is Bvlgari! She's 62 and I'll have what she's having.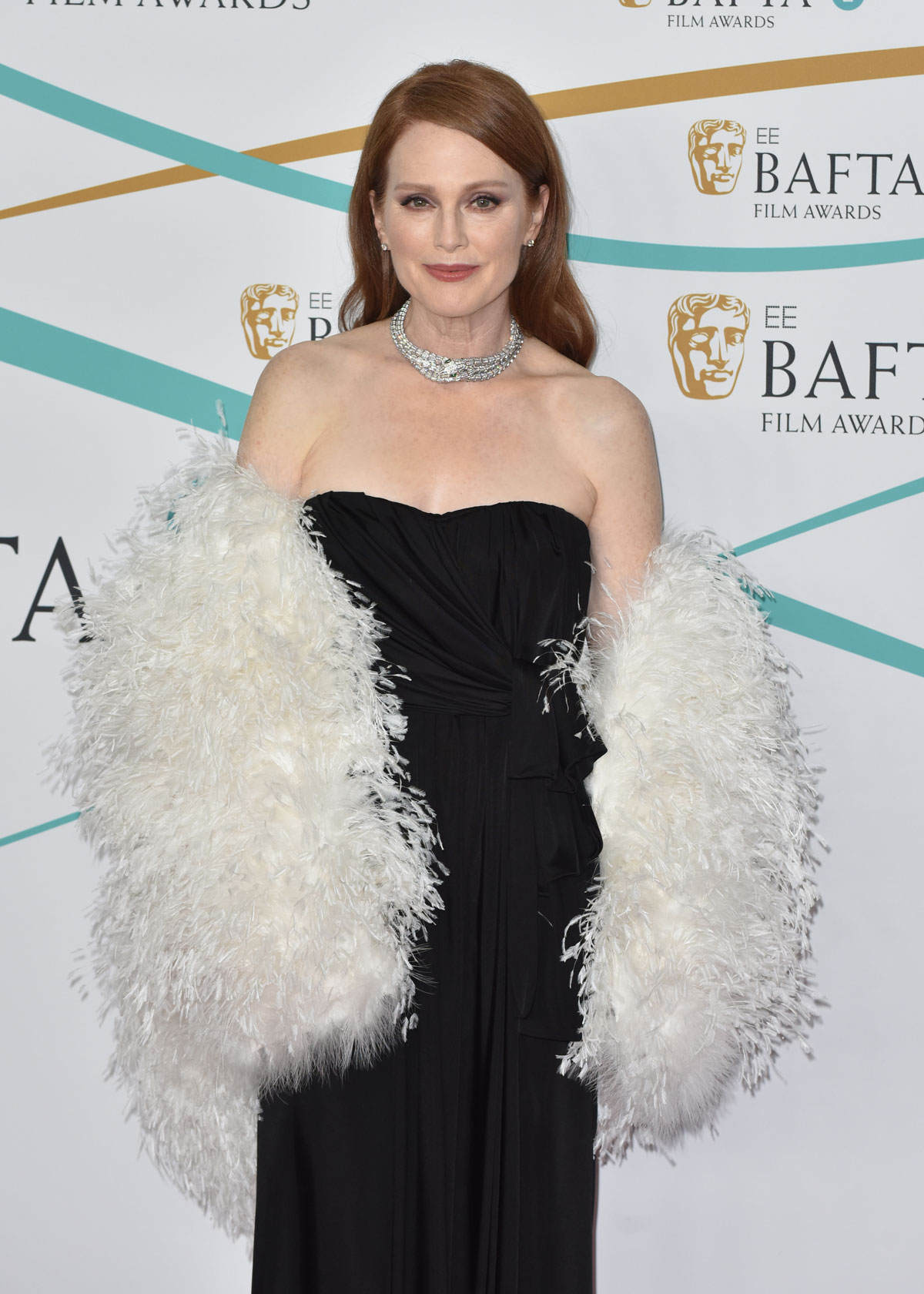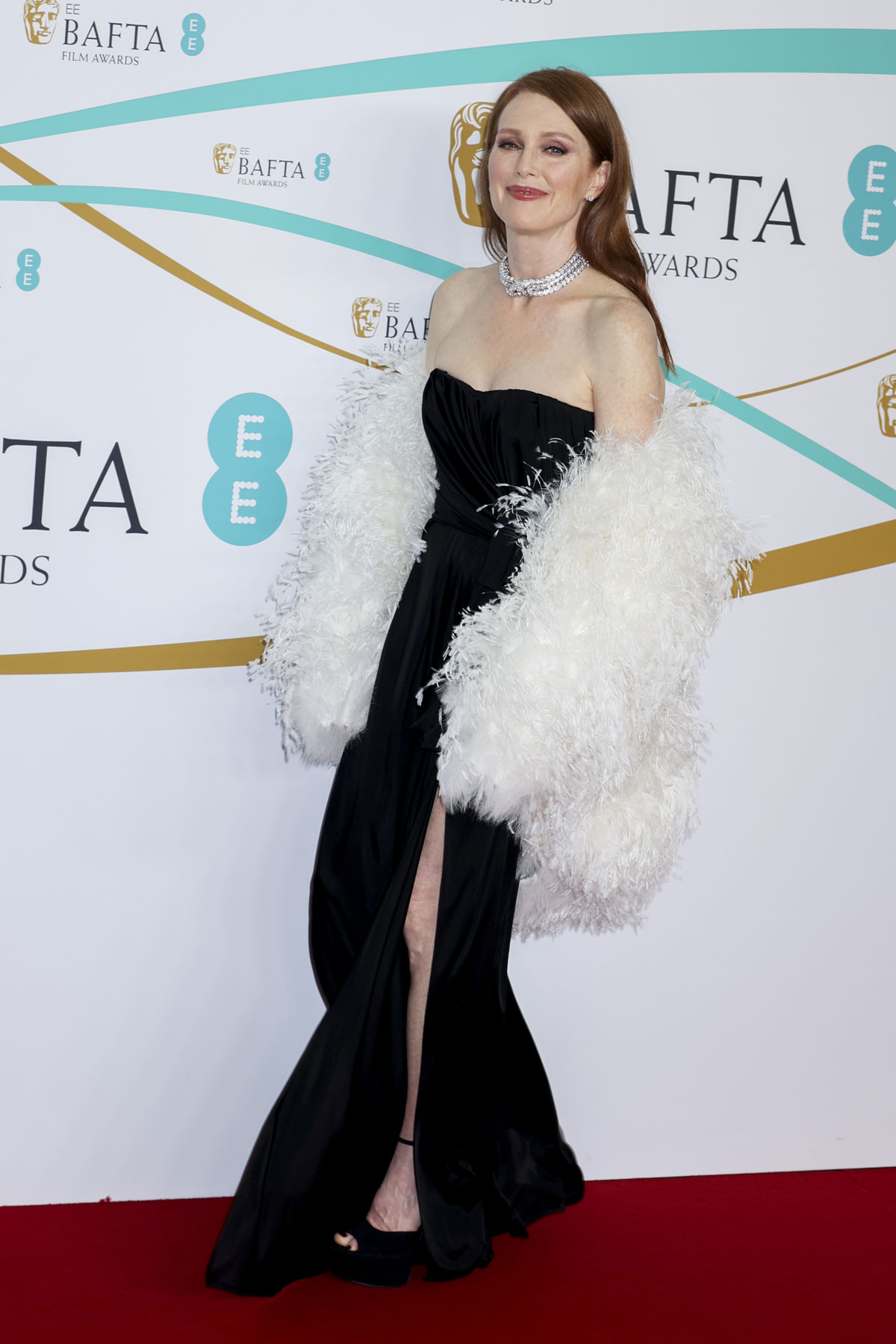 Nominee Jamie Lee Curtis was also in Saint Laurent, and she's having fun this awards season. I hope she ups her style at the Oscars. This looks like someone threw a velvet jacket over a white dress as an afterthought. At least make it fitted.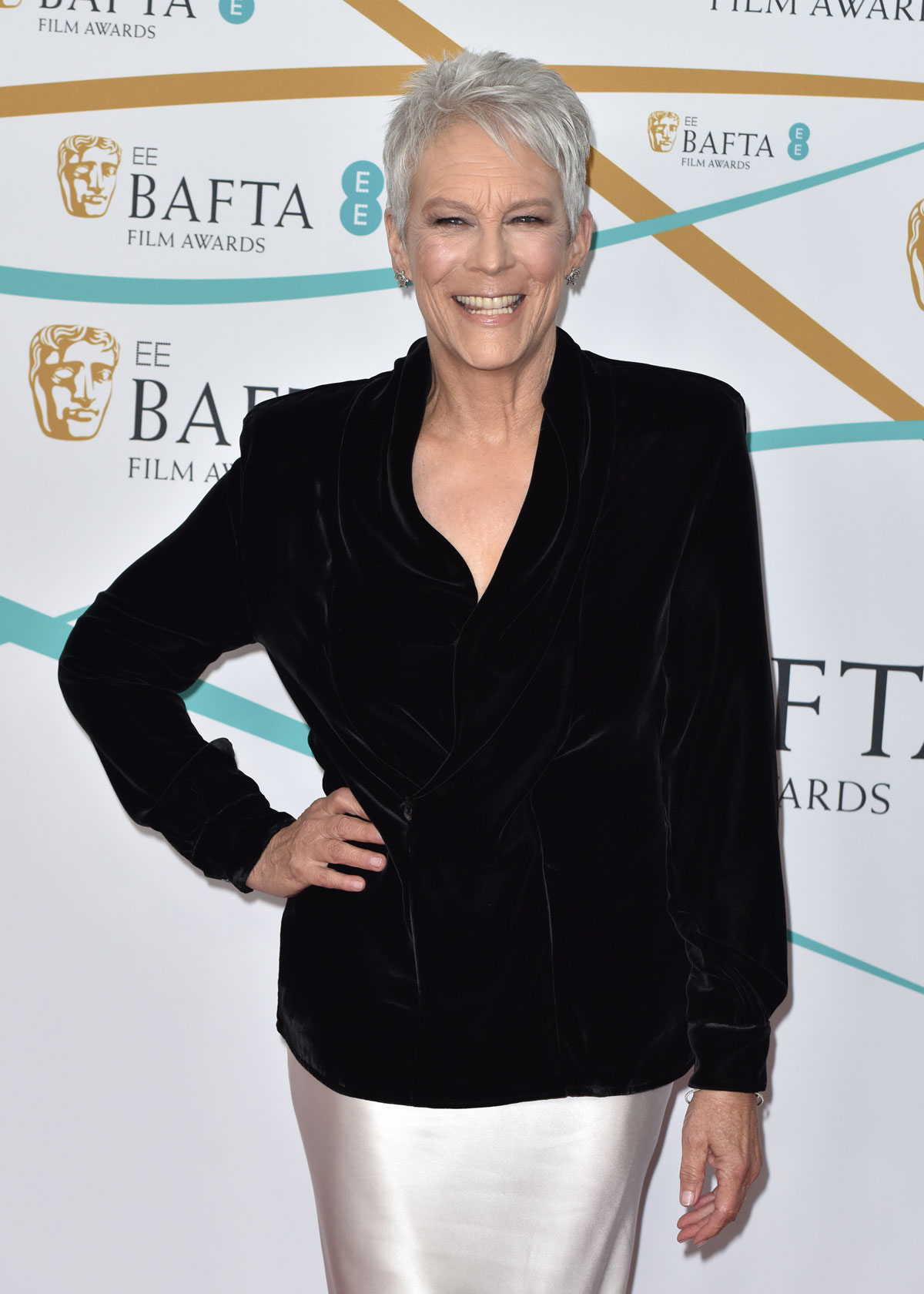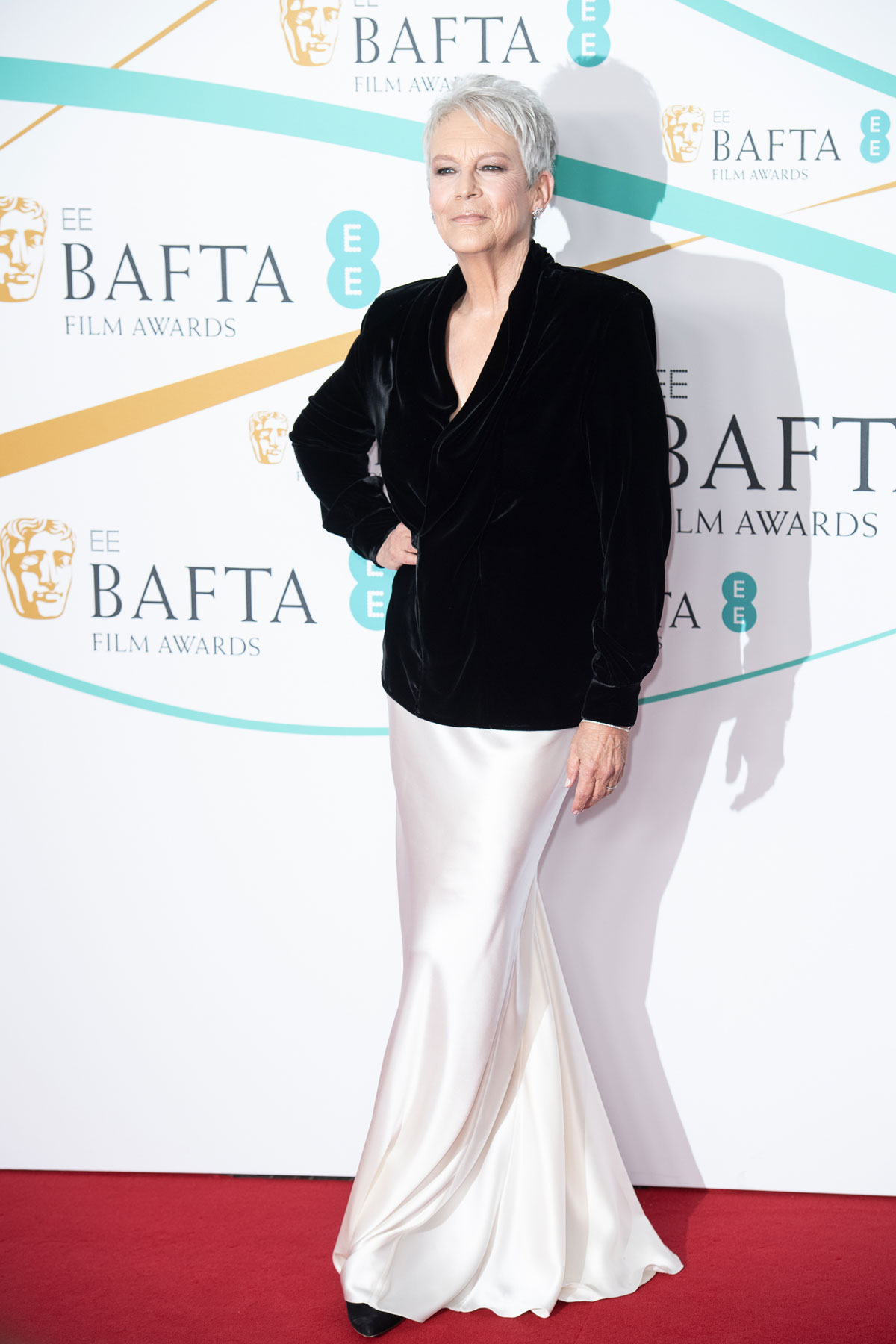 Hong Chau was also nominated in Curtis's category, Best Supporting Actress (that went to Kerry Condon). She did the black and white trend expertly in this incredible Erdem gown with one of the coolest prints I've ever seen. I'm assuming that's digitally printed and I love how it merges thin geometric lines with large floral details. This is a thoughtful cool looking gown that's a work of art.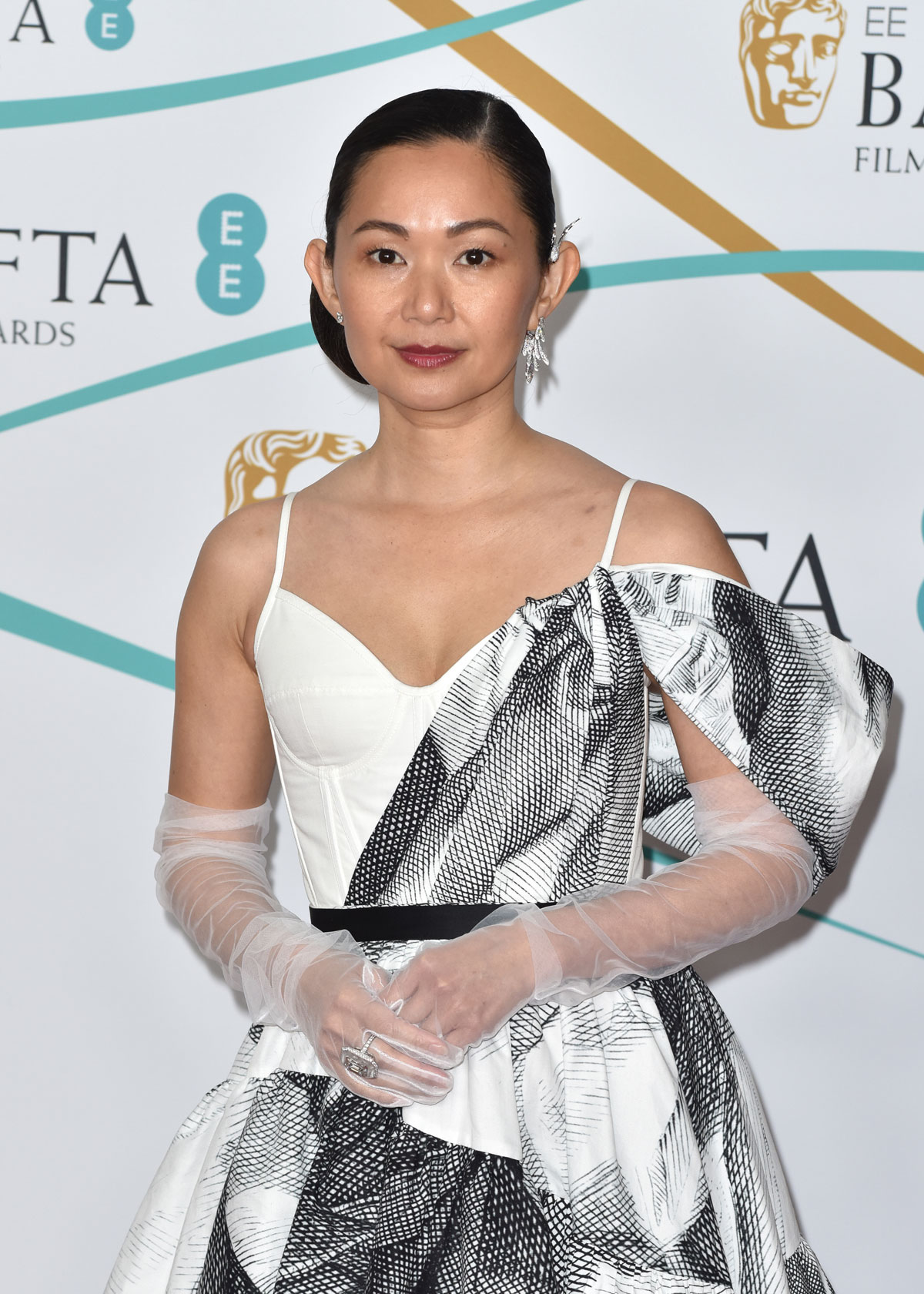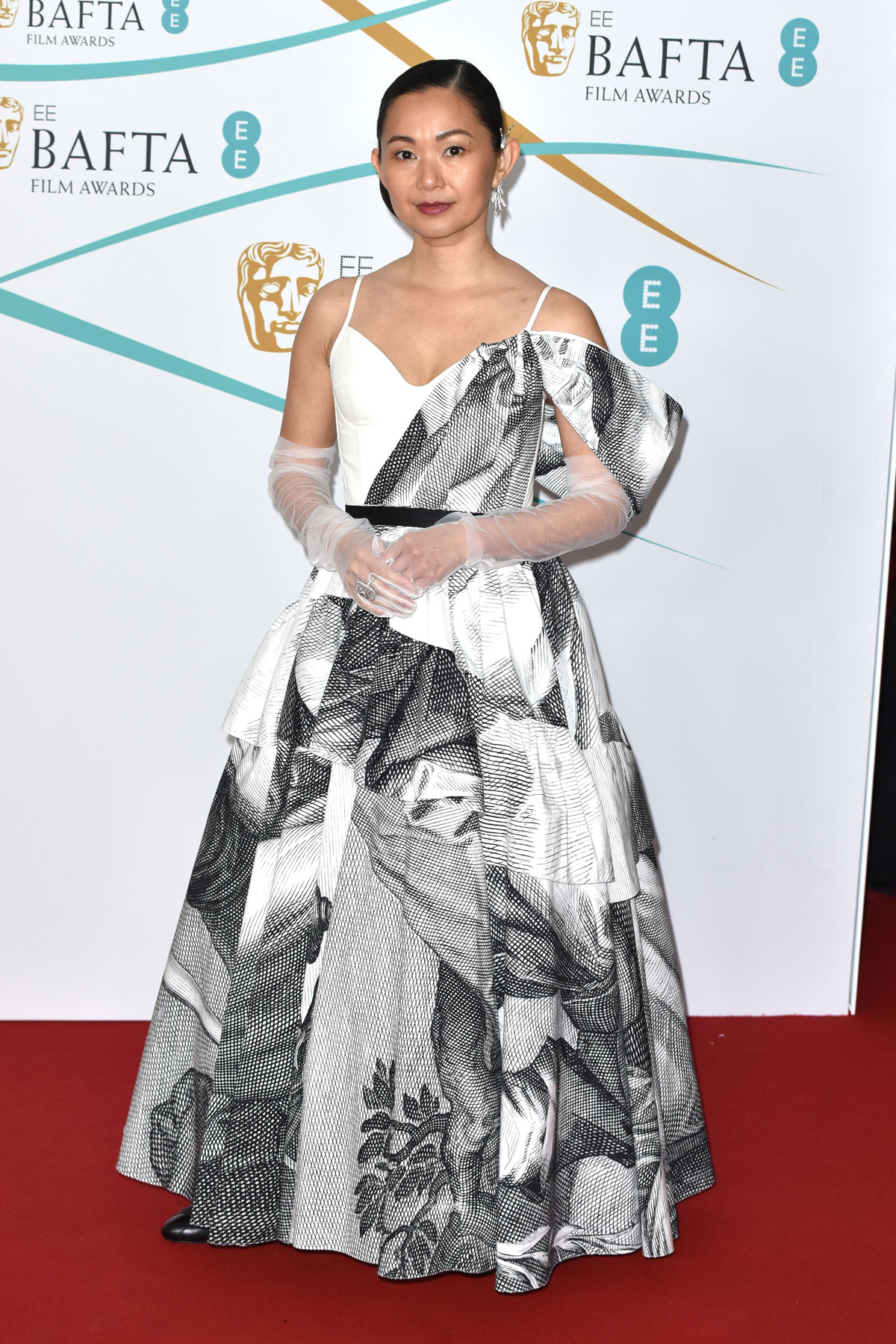 Hayley Atwell was a miss for me in Cong Tri. Maybe this would work without the threaded top. It's like some junior designers had a brainstorming session for new ideas. "What if we took tassel trim and made a shirt out of it?"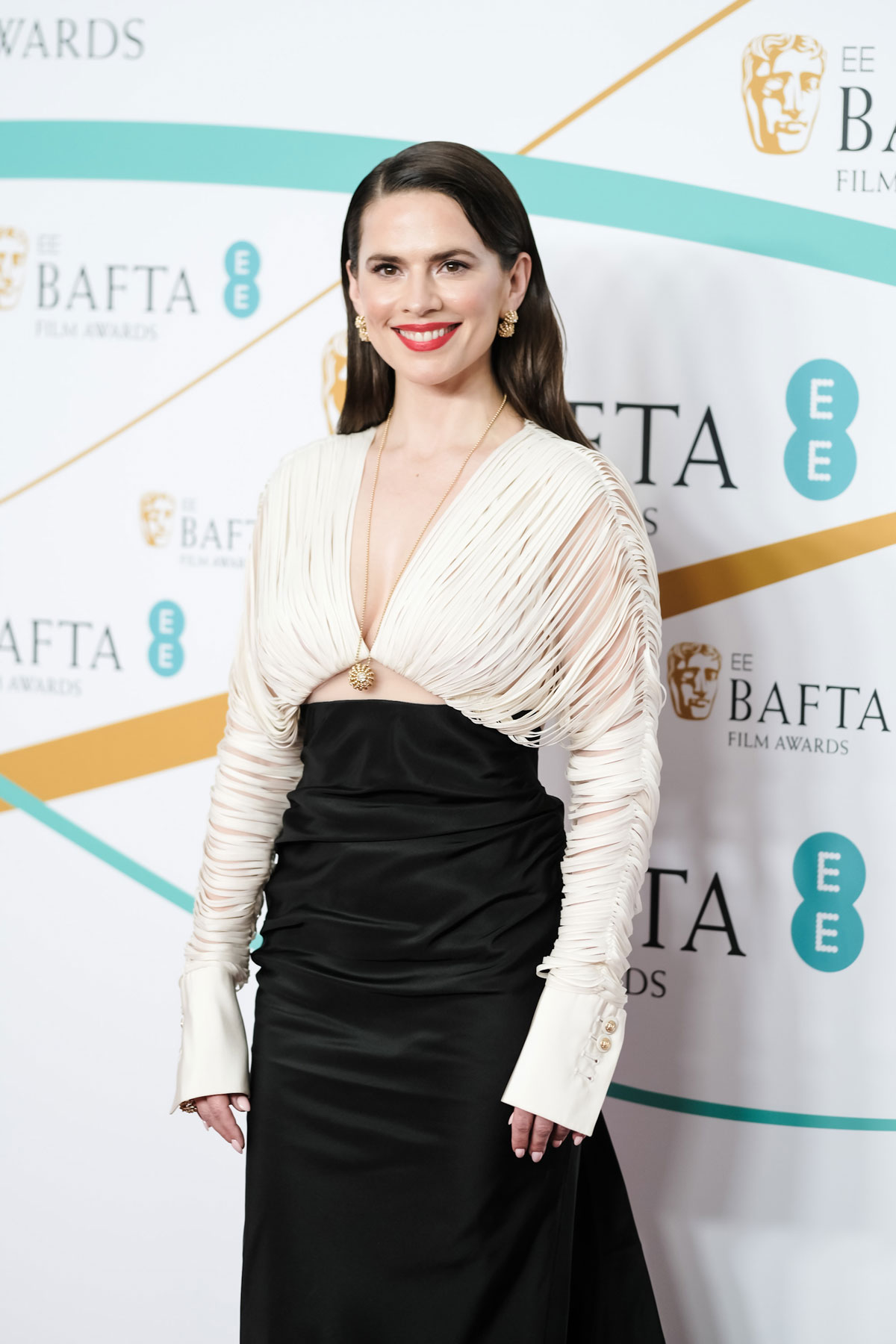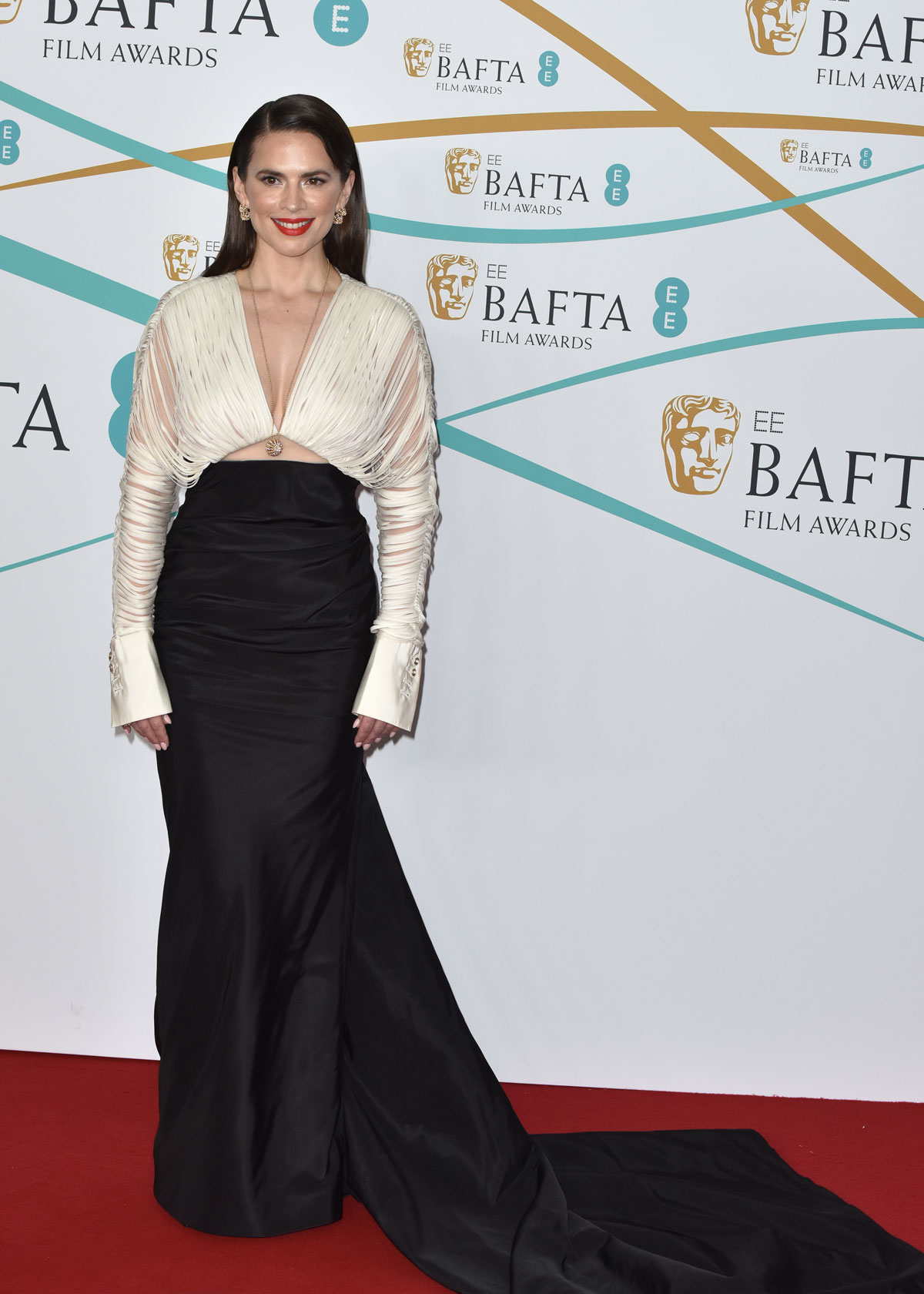 Photos credit: Julie Edwards/Avalon
Source: Read Full Article