Lil Durk Postpones Release Of '7220,' Drops 'Ahhh Ha' Video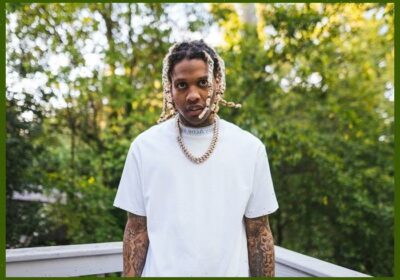 Lil Durk recently took to social media to announce that he is postponing the release date of his album 7220 to March 11. The album was previously scheduled for release on February 22.
Durk also shared his latest single, "AHHH HA," from the forthcoming album, an accompanying music video for the track, and the record's artwork.
"7220 the album droppin 3/11…Ahhh Ha out right now go run it up," he captioned his Instagram post.
On the new track, Lil Durk references everything from OnlyFans and Instagram to the police and the deaths of his friend King Von and older brother DThang.
"Don't respond to s-t with Von/ I'm like, 'F-k it, you tripping, go get your gun'/ They dropping locations, I'm getting it done/ F-k tweeting, we sliding, the feds will come/ He f-king his b—-es, them n—as his sons/ I'm hanging with killers, we breaking a bond/ They really don't mean it, he say it in songs/ They really don't mean it, he play it in songs," he raps in the chorus.
"I missed the half time performance for allstar to give y'all this album," Durk wrote in a separate IG Stories post.
7220 will be Durk's first solo full-length project since The Voice, which arrived toward the end of 2020. He teamed up with Lil Baby last year on a collaborative album, titled The Voice of the Heroes.
Durk recently collaborated with Gucci Mane ("Rumors") and Morgan Wallen ("Broadway Girls"), as well as his onstage proposal to girlfriend India Royale at a show in his Chicago hometown days before Christmas.
(Photo: Madno Esteves)
Source: Read Full Article