Lea Michele's toddler son rushed to hospital with 'scary health issue'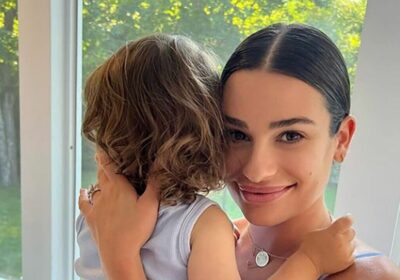 We use your sign-up to provide content in ways you've consented to and to improve our understanding of you. This may include adverts from us and 3rd parties based on our understanding. You can unsubscribe at any time. More info
Lea Michelle, 36, has been playing Fanny Brice in the revival of Funny Girl on Broadway, taking the musical world by storm. However, the Hollywood star made the worrying announcement that she would have to miss shows to care for her two-year-old son, Ever Leo Reich, after was hospitalised with a "scary" health issue.
The Glee star took to Instagram to share the concerning news in view of her 7.9 million followers.
Sharing a touching picture of her hand over her son along with a teddy, Lea explained why she would have to miss her Funny Girl performance.
She wrote: "I'm so sorry but unfortunately I will be out of @funnygirlbwy today.
"We are at the hospital with our son dealing with a scary health issue that I need to be here for.
"I'm so sorry. Please send us some love and strength."
The musical also confirmed that Lea would not be in Wednesday's matinee and evening performances in a social media post.
It read: "Lea Michele will be out of both performances today, Wednesday, March 22. Julie Benko will be your fabulous Fanny."
The role was originated by legendary musician Barbra Streisand in 1964, who went on to play the same character in the 1968 film adaptation.
Lea shares her young son with her husband of three years, Zandy Reich.
The Glee alumni and the businessman first began dating in 2017, before getting engaged in April 2018.
The two were married during a northern California ceremony in March 2019 and welcomed their son in August 2020.
The actress has been the musical comedy's leading lady since September 2022, following the departure of Beanie Feldstein months earlier.
Appearing on Live With Kelly and Ryan earlier this month, the actress opened up about what it meant to her to return to her hometown to work on the high-profile collaboration.
She said: "I really didn't know how this was going to all sort of feel and be for us as a family and being back in New York.
"But I'm having such an amazing time and we have the most amazing cast and it is just such a beautiful experience."
The Scream Queens star most recently shared a picture with her son of their "family getaway" on February 23.
The sweet snap featured the mother and son duo walking on a wooden bridge, with the actress showing off her phenomenal physique in a mesh number.
Lea revealed to Jimmy Fallon in January that she keeps a lock of her son's hair in her safe, along with a letter from Barbara Streisand.
She said: "The only thing I have in my safe is a letter from Barbra Streisand and my son's, the first hair we cut from his haircut.
"So it's my son's hair and a letter from Barbra Streisand, and that's where it's gonna stay."
Source: Read Full Article