Kylie Jenner Shared Photos From Her Over-the-Top Baby Shower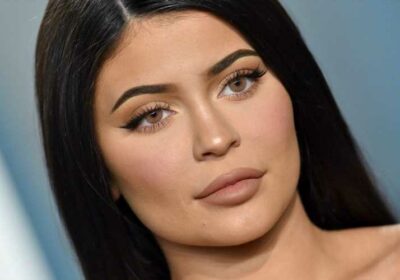 Just a reminder that Kylie Jenner is set to welcome baby no. 2 soon — and she's got the Kylie Baby products to care for the new arrival when it gets here. Naturally, a new baby necessitates a Kardashian-Jenner baby shower. Jenner's latest Instagram gallery shows off exactly how she and her friends and family celebrated, which included plenty of white flowers, a Christian Dior baby stroller, and, of course, Kris Jenner wearing Fendi x SKIMS and a gold leather trench coat.
Kylie's snapshots give an intimate look at the dreamy event, which didn't seem to have any clear theme other than being extremely luxurious. There were huge giraffe sculptures, a candlelit dinner with personalized throw blankets for guests, a gift table that showed off turquoise Tiffany and Co. bags, and Kylie glowing in the soft-focus photos as she wore a long-sleeved white gown and sparkling diamond earrings. Activities also included what looked like DIY embroidery along with a formal sit-down dinner and the guest list had beloved Kardashian grandma Mary Jo Campbell.
While we all wait on the baby's arrival and Kylie's subsequent reveal, the family did just welcome a new member: a kitten.
The feline friend made its debut on Kylie's Instagram Stories a few weeks ago and instantly became one of fans' latest obsessions. Kylie didn't reveal anything about the orange-and-white pet, like its name, so followers will have to get their fill when it makes a cameo on her feed.
Source: Read Full Article