Keke Palmer Reveals the Story of Her First Real Kiss: "That First Little Love"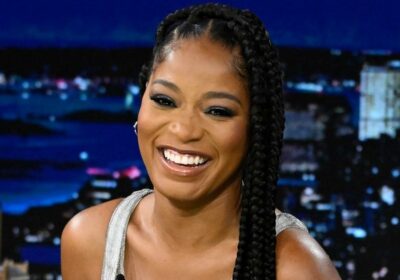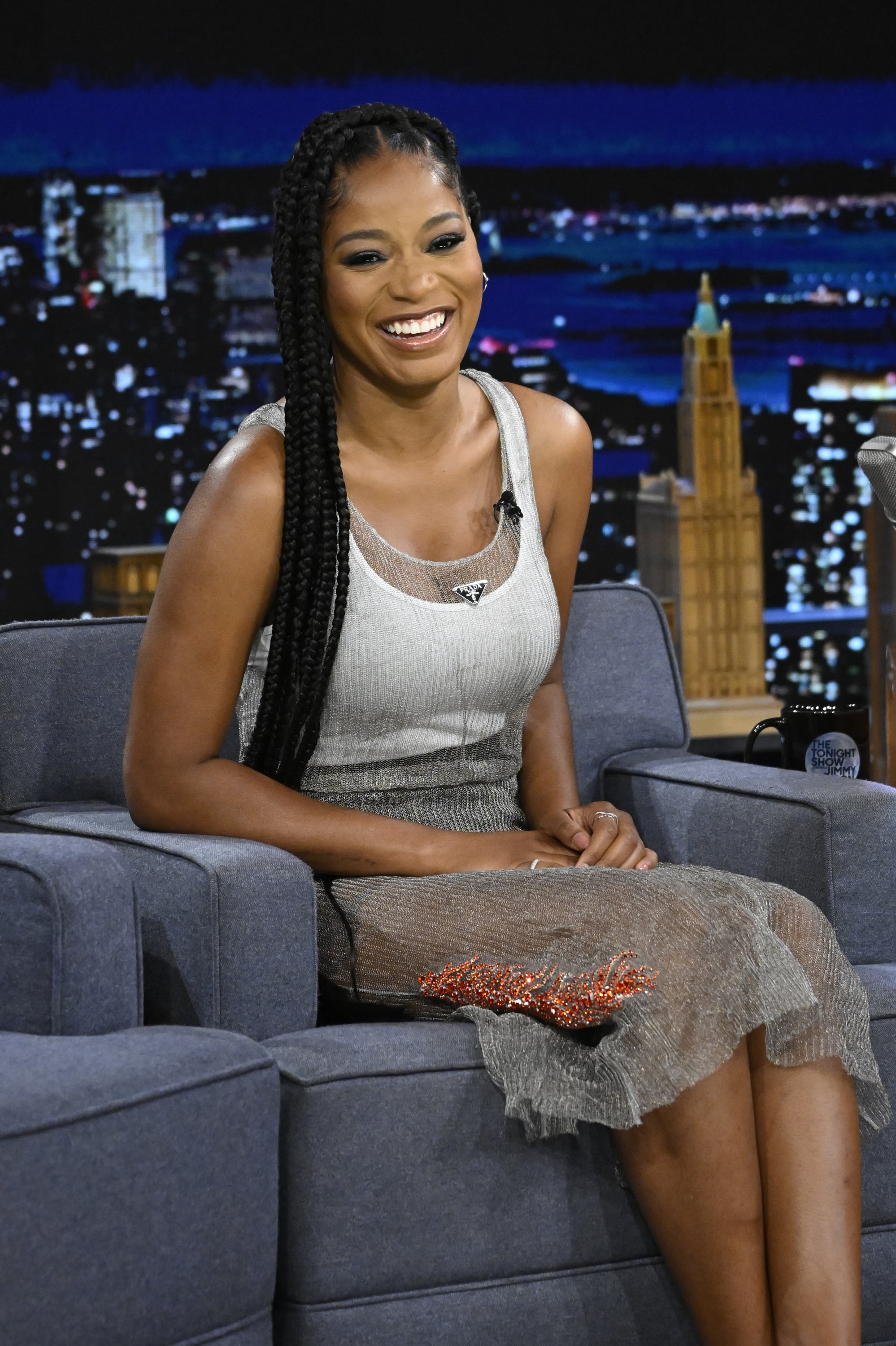 Image Source: Getty / Todd Owyoung / NBC / NBCU Photo Bank
Keke Palmer rounded a banner year on Dec. 3 when, during her first hosting gig on "Saturday Night Live," the "Nope" star revealed she's pregnant with her first child. The mom-to-be has been booked and busy all year long, launching her own digital network, KeyTV, on Sept. 30, and setting her sights on a role as the next Disney princess. With her future looking bright, Palmer took a moment to reflect on the past, specifically the story of her first real-life kiss, in an interview with Nicole Byer on her "Why Won't You Date Me?" podcast on Dec. 2.
Palmer credits her first onscreen kiss to Corbin Bleu for their 2007 film, "Jump In!," according to Cosmopolitan, and her first "adult kiss" to Jeremy Jordan for their 2012 movie, "Joyful Noise," when she was 18, according to Essence, but her first real-life kiss had a certain movie magic to it that no film set could capture. "My first kiss was a little guy that I met on Myspace, because it was hard to make friends because I didn't go to a real school," she said. "So I would be on Myspace finding a lot of people to talk to in my age group and I found this boy that my friend knew."
Palmer went on to explain that she and the boy began chatting on Myspace for a few months and eventually met when she was 14. "I mean, we had probably been talking for like one month or two months, but this felt like our lifetimes talking to each other," she said. "We wanted to meet very badly, so eventually I told my parents I had been talking to someone online."
While it took some time for Palmer to convince her parents that the stranger she'd been talking to online was worth meeting, they eventually agreed to have him and his parents over for dinner. "I remember we were in the backyard hanging out, having our 'private moment,' and we were on my little brother and sister's jungle gym on the swings and we just leaned in for a little kiss."
Palmer didn't reveal the name of her mystery first kiss, but she did add that the sweet moment wasn't their last. "We dated on and off for years," she said. "It's so funny. Isn't it crazy? It brings a smile to my face because it's just like, oh my gosh, that first little love."
Source: Read Full Article