Katharine McPhee Addresses the 35-Year Age Gap Between Her & Husband David Foster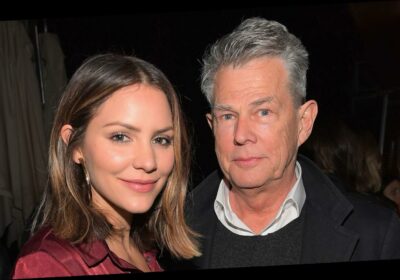 Katharine McPhee is aware of what people think about her relationship with David Foster and she is opening up about how she was initially hesitant to date him because of that.
The 36-year-old actress and the 71-year-old music producer have a 35-year difference in their ages and people obviously have a lot of opinions about that gap.
"We all have the ability to label things and to look at something for the way that it looks or face value and make a judgment. So I totally get the judgment initially, but things are never as they appear, things are never exactly as they appear and I'm in love with our love story and that's all that matters," Katharine said while being interview for Dr. Berlin's Informed Pregnancy Podcast.
Katharine said that she and David had a "real journey" and that their love story didn't happen overnight.
"I had a real process," she said. "It took me a while to kind of come around to really want to have a real, serious relationship because I was very concerned with what people would think."
Kat and David met back in 2006 when she was a contestant on American Idol and he was a mentor. They continued to have a professional relationship for years and later developed a romantic one.
"The perception of what people try to create, especially with women, it's always the woman's fault," Kat said. "It's the woman who wants to be with the older man because he has money and he's had success and she wants this, that. I mean, our story's been the complete opposite."
Last week, Katharine and David welcomed their first child, a baby boy, into the world. See what she said on the podcast about the one thing she feared while she was pregnant.
Source: Read Full Article