Kate Middleton and Meghan Markle Are Closer Than They've Ever Been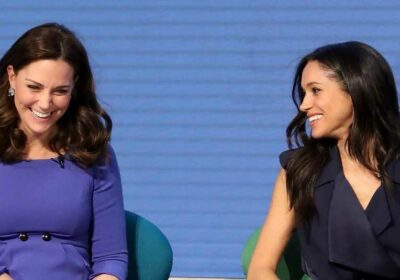 Looks like Kate Middleton and Meghan Markle have put ongoing family drama behind them and are working on their relationship. Which, we love to see it!
A source tells Us Weekly that "Meghan and Kate are actually getting along really well and have been in touch more often. Meghan and Kate's relationship was never that close. And now they're closer than ever and working on their relationship for the sake of the family."
Apparently the Duchesses have been in touch since the birth of Meghan and Harry's daughter Lilibet.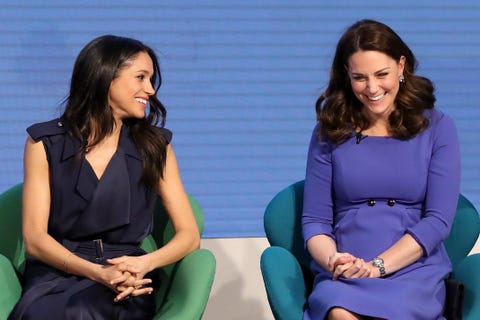 While clearly Kate and Meghan are trying to rise above tension between their families, the royals are apparently pretty unhappy with Prince Harry's upcoming memoir. Prince William and Prince Charles are specifically said to be "nervous" about the book, and a source told The Mirror that it's set off a "tsunami of fear" among the royals.
Harry hasn't indicated that his memoir will stir up more drama with his family, and all he has said is "I'm writing this not as the prince I was born but as the man I have become. I've worn many hats over the years, both literally and figuratively, and my hope is that in telling my story—the highs and lows, the mistakes, the lessons learned—I can help show that no matter where we come from, we have more in common than we think. I'm deeply grateful for the opportunity to share what I've learned over the course of my life so far and excited for people to read a firsthand account of my life that's accurate and wholly truthful."
Source: Read Full Article