Kanye West Unfollowed Kim Kardashian on IG Yet Again Amid Her Rumored Fling with Pete Davidson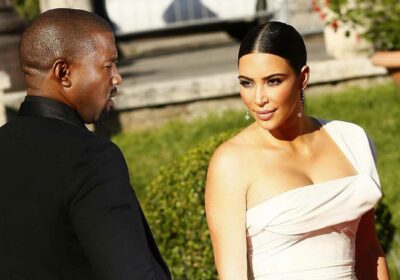 If you've been wondering how Kanye West is taking news that Kim Kardashian and Pete Davidson might be coupling up, the answer appears to be "…not great."
Like many people who would prefer to avoid think about their exes moving on, Kanye has unfollowed Kim on Instagram (which marks the second time he's done so in two months, according to Page Six).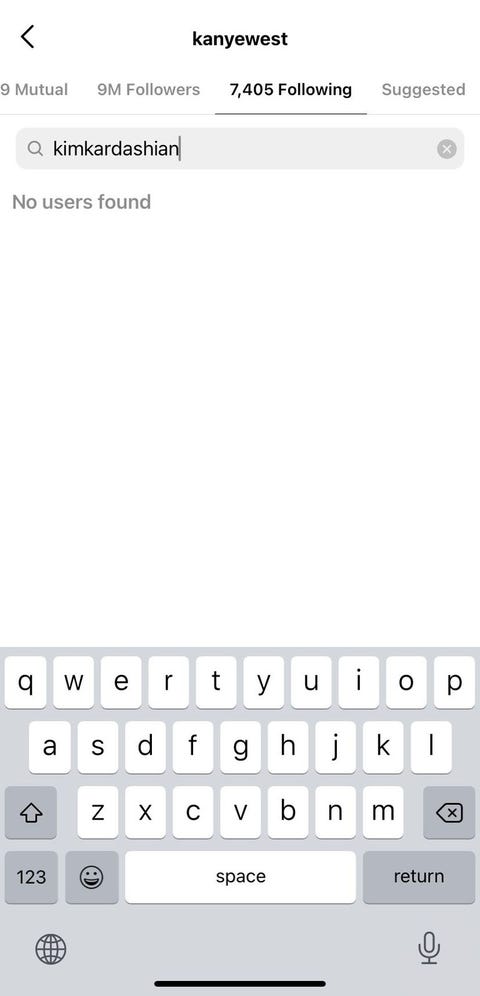 This latest IG unfollow comes amid ongoing reports that Kim and Pete are getting cozy (they were first spotted holding hands during a group outing at Knott's Berry Farm in SoCal Halloween weekend and have since been seeing more of each other, including back-to-back dates in New York City this week). A source close to the rapper told Us Weekly that Kanye is "not happy" about the budding relationship and that he's "trying to stay upbeat and move on with his life," but is "hurting."
Kanye recently made it clear that he wants to work things out with Kim during an interview for Drink Champs, in which he addressed jokes she made about their relationship in her monologue when she hosted Saturday Night Live in October.
"SNL making my wife say, 'I divorced him,' on TV because they just wanted to get that bar off, and I ain't never even seen the papers," he said (via Newsweek). "We're not even divorced…That ain't no joke to me. My kids want they parents to stay together. I want us to be together."
FWIW, Kim is reportedly keeping things v casual with Pete for now. While a source recently confirmed to Page Six that Kim is "intrigued" by Pete and "likes him," another insider told Us Weekly that her friends have warned her to take things slow, considering Pete's extensive list of exes and rep as a "heartbreaker." Even though they're concerned about her getting hurt, however, Kim's friends and fam seem to be overall in favor of the fling.
"One of the first things Kim did was to get her family and friends' advice, and they all encouraged her to go for it," the source said. "It's been very obvious for a while now that she's been missing some fun and laughter in her life, and of course Pete offers that in abundance."
Source: Read Full Article