Justin and Hailey Bieber Gave Major (!) PDA on the Grammys Red Carpet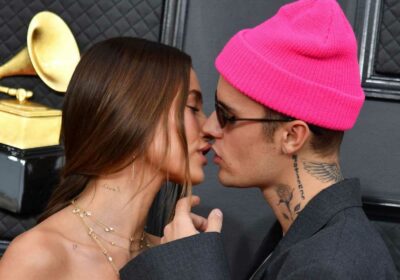 Justin Bieber is up for eight Grammy Awards during tonight's ceremony (making him one of the most nominated artists of the evening) and he just hit the red carpet looking all kinds of ready to win some awards, with Hailey Bieber by his side. They were loved up and giving all sorts of PDA on the carpet, and it was ADORABLE. Here are the pictures.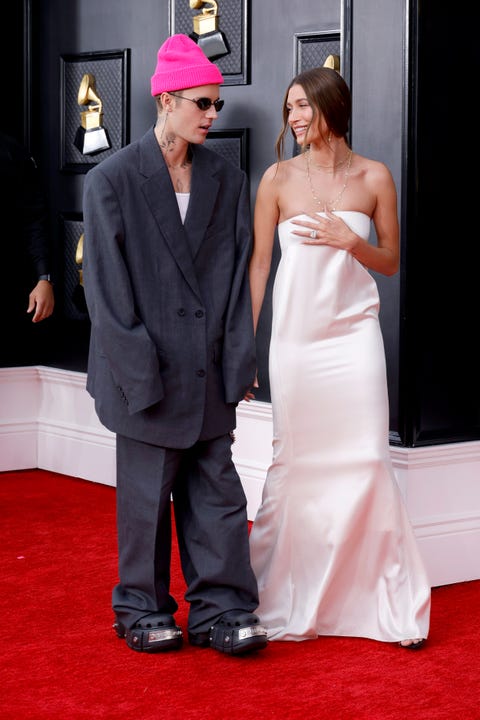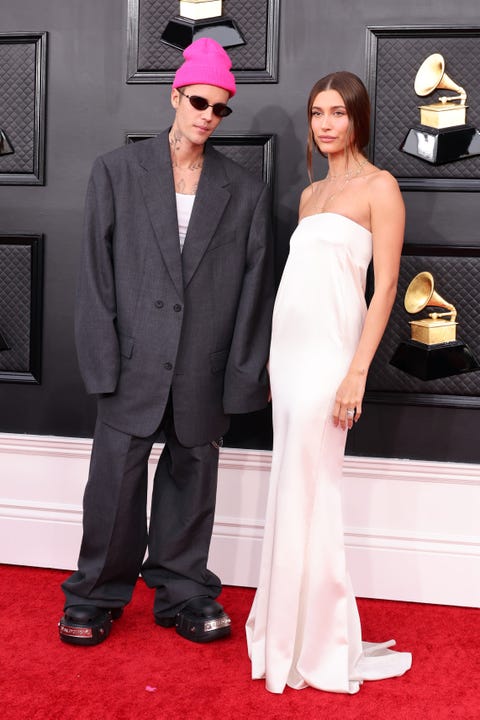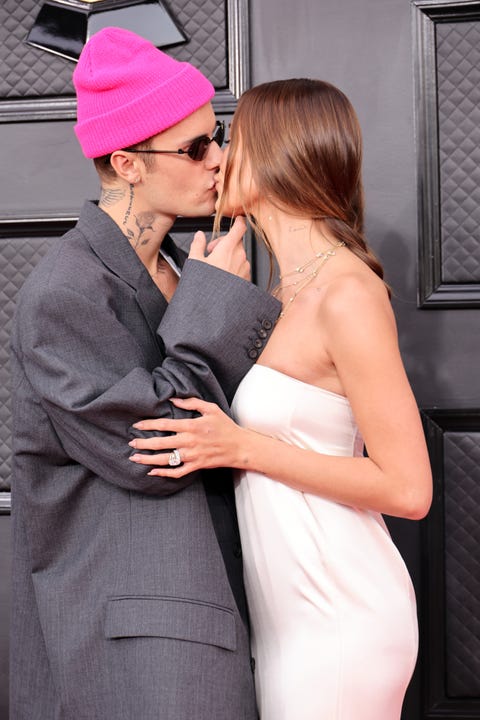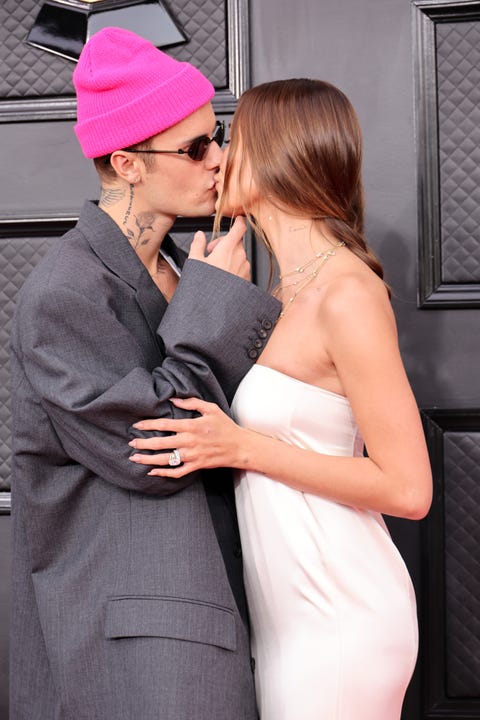 I think we can all agree that it's giving…yummy. (Sorry.)
Aside from being nominated for a ton of awards, Justin will join Daniel Caesar and Giveon for a special performance during tonight's show. Meanwhile, 2022 is the first time Bieber has been up for Record of the Year, Song of the Year, and Album of the Year all at the same time. And he also nabbed his first-ever R&B nomination for "Peaches," which is nominated for best R&B Performance.
Back in 2021, Justin took issue with being nominated in pop categories instead of R&B, writing on Insta that while he appreciated the Grammys love, "I set out to make an R&B album. Changes was and is an R&B album. It is not being acknowledged as an R&B album, which is very strange to me."
He added, "I grew up admiring R&B music and wished to make a project that would embody that sound. For this not to be put into that category feels weird considering from the chords to the melodies to the vocal style all the way down to the hip-hop drums that were chosen, it is undeniably, unmistakably an R&B album! My gratitude for feeling respected for my work remains and I am honored to be nominated either way. Please don't mistake this as me being ungrateful, these are just my thoughts take 'em or leave 'em. Thank you to the people who fought for me to even have any noms."
https://www.instagram.com/p/CH-84aNnnLK/?utm_source=ig_embed&utm_campaign=loading
A post shared by Justin Bieber (@justinbieber)
Source: Read Full Article