Jack Antonoff's Bleachers Return With New Single 'Modern Girl'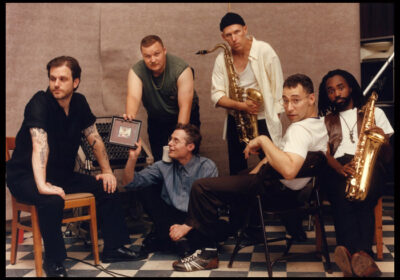 Jack Antonoff's band Bleachers have returned with a new song "Modern Girl," which is out via the band's new label home, Dirty Hit.
According to the single's announcement, the track is a preview of the band's currently-unannounced fourth studio album. It also marks their first solo release as a band since their last album, 2021's Take the Sadness Out of Saturday Night.
The new track arrived along with a music video, which sees the six-piece band performing the song together in a studio. The song's video was directed by Alex Lockett.
"All the modern girls / Shakin' their ass tonight / Love on a wire / Who's looking for a fight / All the modern boys / Are going out tonight / Change my meds, change the flight," Antonoff sings in the chorus of the song.
(Photo: Alex Lockett)
Source: Read Full Article