Here's What You Don't Know About Teen Mom OG's Mackenzie McKee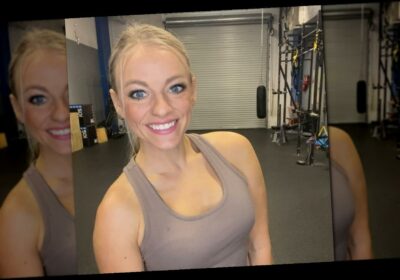 Mackenzie McKee has had an interesting MTV trajectory. First, she appeared on 16 and Pregnant just like co-stars Catelynn Lowell, Amber Portwood, and Maci Bookout, but McKee then transitioned to short-lived follow-up Teen Mom 3. The Oklahoma native finally joined the OG ranks when Bristol Palin bowed out in 2019. McKee was disappointed Teen Mom 3 didn't take off, telling Us Weekly at the time, "I didn't really get to tell my story." 
Becoming a part of Teen Mom OG, which has been on the air for close to 10 years, gave McKee another opportunity. "I'm really excited to pick up where I left off and continue telling my story," she enthused. The mother of three, who shares kids Gannon, Jaxie, and Broncs with husband Josh, may still be a relative newcomer to Teen Mom OG but McKee has certainly succeeded in sharing her life in the rawest manner possible.
The reality star endured a public cheating scandal
Mackenzie McKee and her husband have had a tumultuous relationship in spite of the fact they've been together since they were teens. In June 2020, the mother of three accused Josh of having an "emotional affair" with her cousin after finding incriminating texts on his phone. However, the reality star admitted it was a tough time for her, too, revealing to Too Fab, "That was when I started like, you know, drinking… medicine." 
McKee added, "I would push people away, I'd move them out, I'd get so angry. I'd just, like, break stuff. And I was in another relationship." McKee infamously posted the cheating accusations online — something she now regrets. "It really caused a lot of drama. Like this year, my family canceled Christmas because of me," the Teen Mom star acknowledged. Thankfully, she and Josh were able to work things out and they moved to Florida together to start afresh.
Mackenzie McKee is still dealing with her loss
The reality star told In Touch Weekly the move had to happen due to the "dark" place she found herself in following the death of her beloved mother. "I literally was so low in life that I needed a change. There was no getting lower," she admitted. McKee added, "And then I realized like I will lose everything I have, I will lose my children, my business, my friends, obviously my marriage. …I had to make a drastic change." McKee's mother died following a lengthy battle with breast cancer in December 2019, as sadly chronicled on Teen Mom OG. 
McKee posted a sweet tribute to her mother on the anniversary of her passing, writing, "Everyday I strive to make you proud," alongside several shots of the two in happier times. Celebrating the new year, about a month later, the newest member of Teen Mom OG took to Instagram again to thank the fans who have stood by her all this time, noting, "I appreciate you all who have followed me since I was 16 and still love and support me through all of my mistakes."
Source: Read Full Article