Here's What Really Happened To All Of Prince Harry's Exes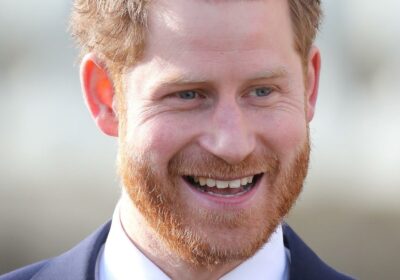 Believe it or not, Meghan Markle's husband Prince Harry actually did have a romantic history before he met America's Duchess, and if you are wondering whatever happened to those women who missed their chance (or dodged a bullet, depending on your perspective), you are certainly not alone. In their jaw-dropping sit-down interview with Oprah Winfrey, Harry made it clear that, no matter what you might think of him, he's committed to being the best husband he can be. His family, however, well… they are apparently a little less welcoming.
Before Meghan, Harry had just a couple of really serious relationships and several confirmed or rumored flings. The prince's ex-girlfriends come from a variety of backgrounds with a variety of personalities and personal styles. Yet, no matter how different they are, each woman shares one thing: a problem handling the media microscope that comes with a relationship with the British monarchy.
And it does not look like any of them hold any particular ill-will or bitterness toward the prince. So that's something.
Prince Harry had several flings during his younger years
Before marrying Meghan Markle, Prince Harry was in two serious relationships — but that does not include the prince's many flings. (It's not that hard to find a date when you are actual royalty, it seems.) While many of Harry's ex-flames are pretty unknown aside from their connection to the prince, he has also been linked to several familiar faces.
Pop star Ellie Goulding is definitely one of the most well-known figures who has been romantically involved with Harry. The two were reportedly spotted cuddling and kissing at the Berkshire in the spring of 2016, according to Harper's Bazaar, though they never confirmed their relationship. They have, however, had a seemingly long-term friendship.
Caroline Flack, known as the host of X-Factor and Love Island, was another famous figure once linked to Prince Harry. Flack sadly died by suicide in 2020. Harry's romantic history also includes brief relationships with Kate Middleton's friend Astrid Harbord, Norweigian singer Camila Romestrand, and actress and model Florence Brudenell.
Prince Harry dated Chelsy Davy longer than any other girlfriend
Prior to meeting his wife, Meghan Markle, Prince Harry's longest relationship was with Chelsy Davy, the daughter of a Zimbabwean billionaire, whom he dated on-and-off for seven years in the mid-aughts.
Harry and Davy first met in 2004, when Harry was on a gap year between Eton and the start of his military training. Over the years, the couple kept their reportedly "tumultuous" relationship as far from the public eye as possible, but there was no way to escape the public eye completely — which was what ultimately ended the romance. According to the biography Harry: Conversations with the Prince, by Angela Levin, it was seeing all the hubbub around Prince William and Kate Middleton's marriage that really made it clear to Davy that it was never going to work out, per Independent.ie. 
Harry and Davy remained good friends, and Davy was even a guest at his wedding to Meghan, though she was notably not invited to the more personal and exclusive evening celebration at Frogmore Cottage. Vanity Fair reported that, before the wedding, Davy and Harry shared one last phone call.
"It was their final call, a parting call in which they both acknowledged Harry was moving on. Chelsy was quite emotional about it all, she was in tears and almost didn't go to the wedding. In the end, she went and promised Harry she wouldn't try and gatecrash the party," an insider told the outlet.
Prince Harry's last ex-girlfriend has moved on
Prince Harry's last serious relationship before tying the knot was with Cressida Bonas. Just as Chelsy Davy had been convinced that the relationship could not work thanks to the media frenzy surrounding Prince William and Kate Middleton's wedding in 2011, Bonas was alarmed by the media coverage of William and Kate's New Zealand tour with Prince George in 2014. This sparked the end of the couple's two-year relationship, according to biographer Katie Nicholl in Harry: Life, Loss, and Love (via Marie Claire).
Though Harry reportedly begged Bonas to change her mind, it turns out the breakup was probably best for everyone. Not only is Harry now settled with Meghan Markle, Bonas herself has moved on and gotten married, as well. Bonas married long-time boyfriend Harry Wentworth-Stanley in an intimate ceremony in July 2020, Brides reported and, according to her recent comments, she would really like to be removed from the narrative already, please.
"The hurdles for me are when I'm trying to do my work and people want to talk about him," Bonas, an actress, said in a January 2020  interview with Evening Standard. And when asked for a comment on the Sussexes' recent drama, she said, "I wouldn't take a position on that because it would be a headline. Also out of respect. It feels like a long time ago. When it comes up it feels strange because I'm in a different place."
Source: Read Full Article