Harry Styles Rips Pants While Performing in Front of His Celeb Crush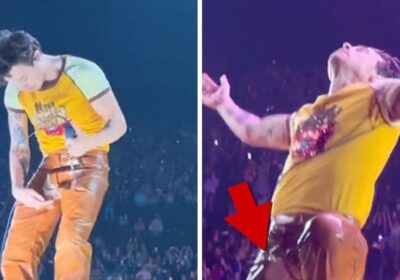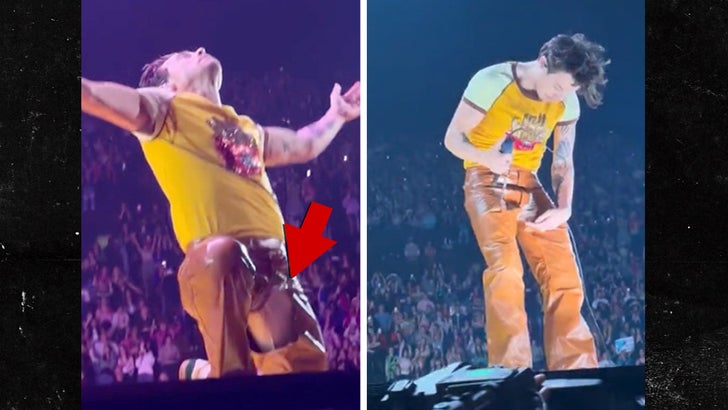 Harry Styles fans won't forget his latest show — especially those in the first row — since he split his pants wide open while performing for a packed house that included his first celeb crush!!!
Harry was onstage at the Kia Forum in Inglewood, CA Thursday night … as a continuation of his "Love On Tour" when the wardrobe malfunction went down.
He was in the middle of singing "Music for a Sushi Restaurant" when he dropped low to his knees and ripped a huge hole near his crotch area, giving everyone an eyeful. As you can see, he was pretty stunned by the whole thing.
There's a debate about whether Harry was commando under his leather pants. We invite you to slo-mo, zoom in, enchance — whatever — and decide for yourself.
Nice bonus for the A-list celebs who pulled up for the concert — Kylie Jenner, Trevor Noah and Ellen DeGeneres were there. Jennifer Aniston also witnessed the Styles family jewels coming out party … and that's interesting because she's reportedly Harry's first celeb crush.
In true Harry fashion, he made the best of the moment … and the crowd went wild at the funny mishap.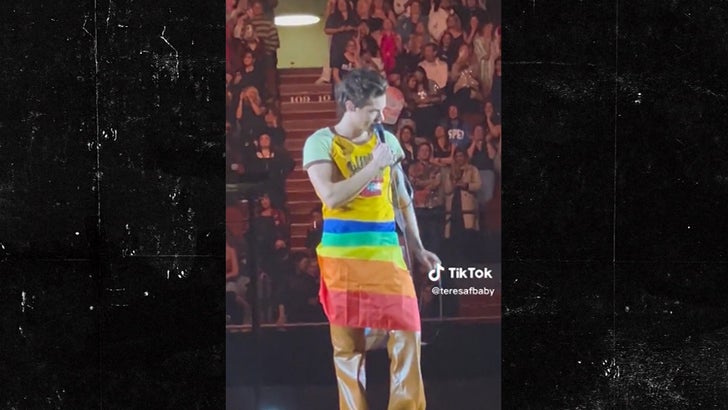 He told fans, "My trousers ripped. I feel I must apologize to a certain few of you right down in the front there. I mean this is a family show" … before jokingly asking "Or is it?!"
He later put a towel around his waist as he continued to rock out onstage.
Safe to say fans and Harry had a hell of a night, and the show went on … As It Was!
Source: Read Full Article