Hailee Steinfeld Will Always Treasure Her Friendship With Taylor Swift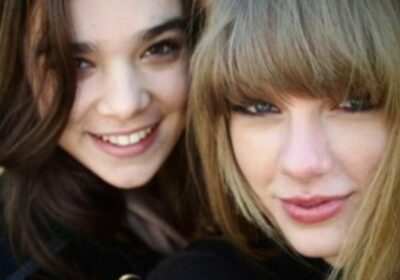 The 'Pitch Perfect' actress is honored to become friends with the 'Shake It Off' hitmaker and recalls starring in 'Bad Blood' music video with 'empowering women.'
AceShowbiz –Hailee Steinfeld is going to "run to the phone" whenever Taylor Swift calls. The 26-year-old actress treasures her friendship with the "Shake It Off" singer and admitted one of the biggest highlights of her career was starring in her pal's "Bad Blood" music video back in 2015.
"I mean, you get a call from Ms. Swift and you run to the phone. It doesn't even matter what's about to be said on the other side. You run to the phone, you pick it up. It was the coolest to be a part of her music video with so many incredibly talented, empowering women," she told People magazine.
"There were three of me that day, too, which was quite cool. To be a part of Taylor's world and her vision was an honour, truly. I'm literally chasing the dates of her 'Eras' tour trying to figure out when I can make it."
The "Pitch Perfect" actress will "never forget" the first time she met another of her famous friends, Florence Pugh, as they forged an instant connection when the "Don't Worry Darling" made a guest appearance on "Hawkeye".
Hailee said, "I'll never forget the moment I met Florence. We were well into shooting Hawkeye at this point, and obviously, she had 'Black Widow' at that time, but I could see how it could be intimidating to walk into a show and a foundation that's already been built."
"Watching Florence walk on set like she had been there since day one was incredibly exciting and inspiring. She is so wickedly talented and has the best sense of humour. It's just amazing to be around. We hit it off very quickly. It's always fun to find friends in all of this, and to be able to stand back and watch her and cheer her on from afar has been a very exciting thing for me."
You can share this post!
Source: Read Full Article