Gwyneth Paltrow and Brad Falchuk Were Twinning For Their First Appearance As Newlyweds
Just this past September, Gwyneth Paltrow said 'I do' to TV writer/producer Brad Falchuk at their home in East Hampton in front of close friends and family. Yesterday, the newlyweds, who have been together since 2014, made their first public appearance as husband and wife at Ryan Murphy's Hollywood Walk of Fame star ceremony.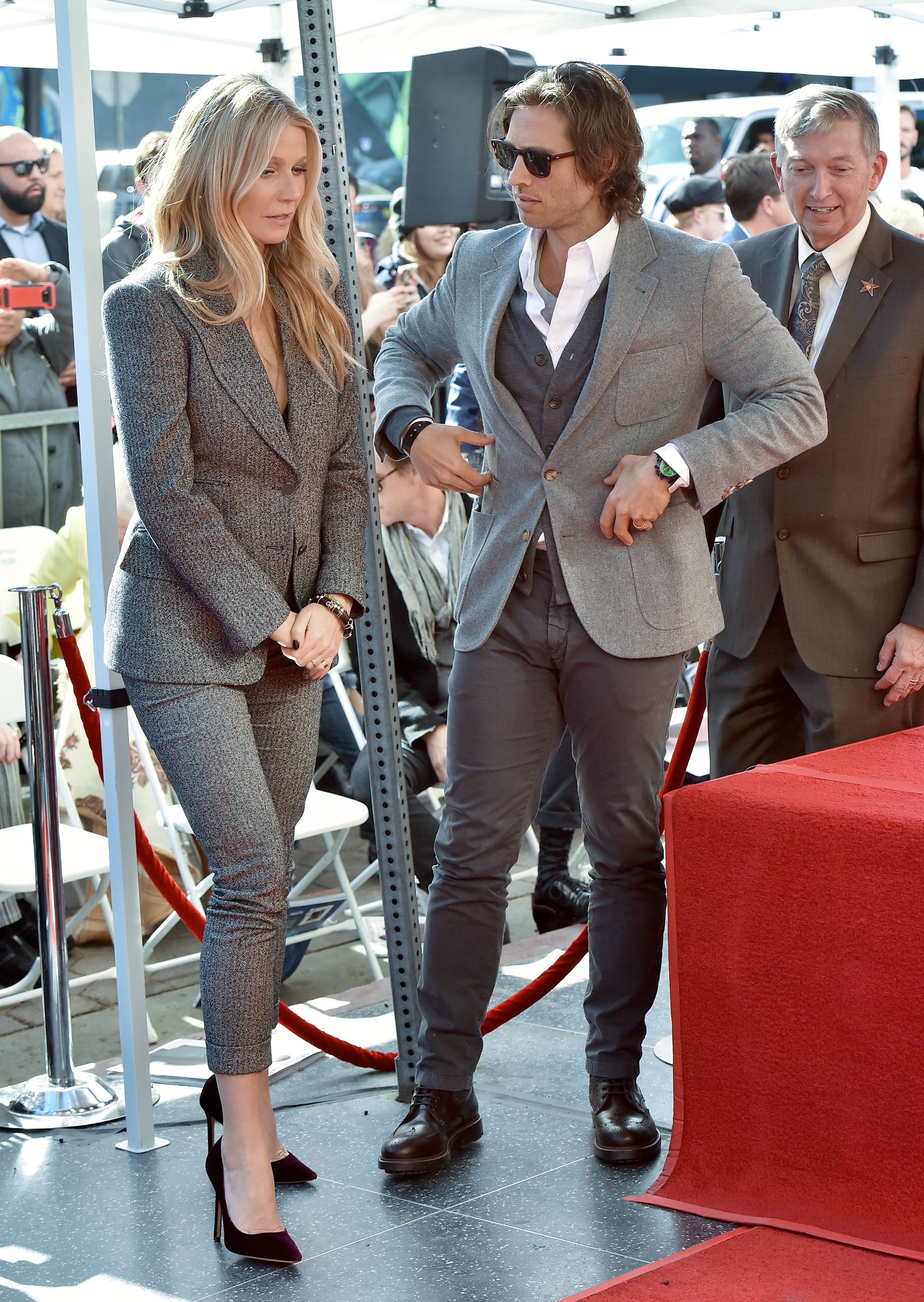 Apparently the Paltrow-Falchuks subscribe to the belief that the couple that dresses together, stays together. The duo stepped out in matching grey suits to honor the famed director/producer. Falchuk went for a layered look, with a white button down shirt combined with a coordinating grey cardigan under his blazer. Meanwhile, his other half chose to go for a simple black camisole underneath her blazer.
Paltrow and Falchuk took to the podium together to honor their friend, and the actress even thanked the star producer for unintentionally setting her up with her new husband. Both Murphy and Falchuk worked together on Glee, which Paltrow had a re-occurring guest role.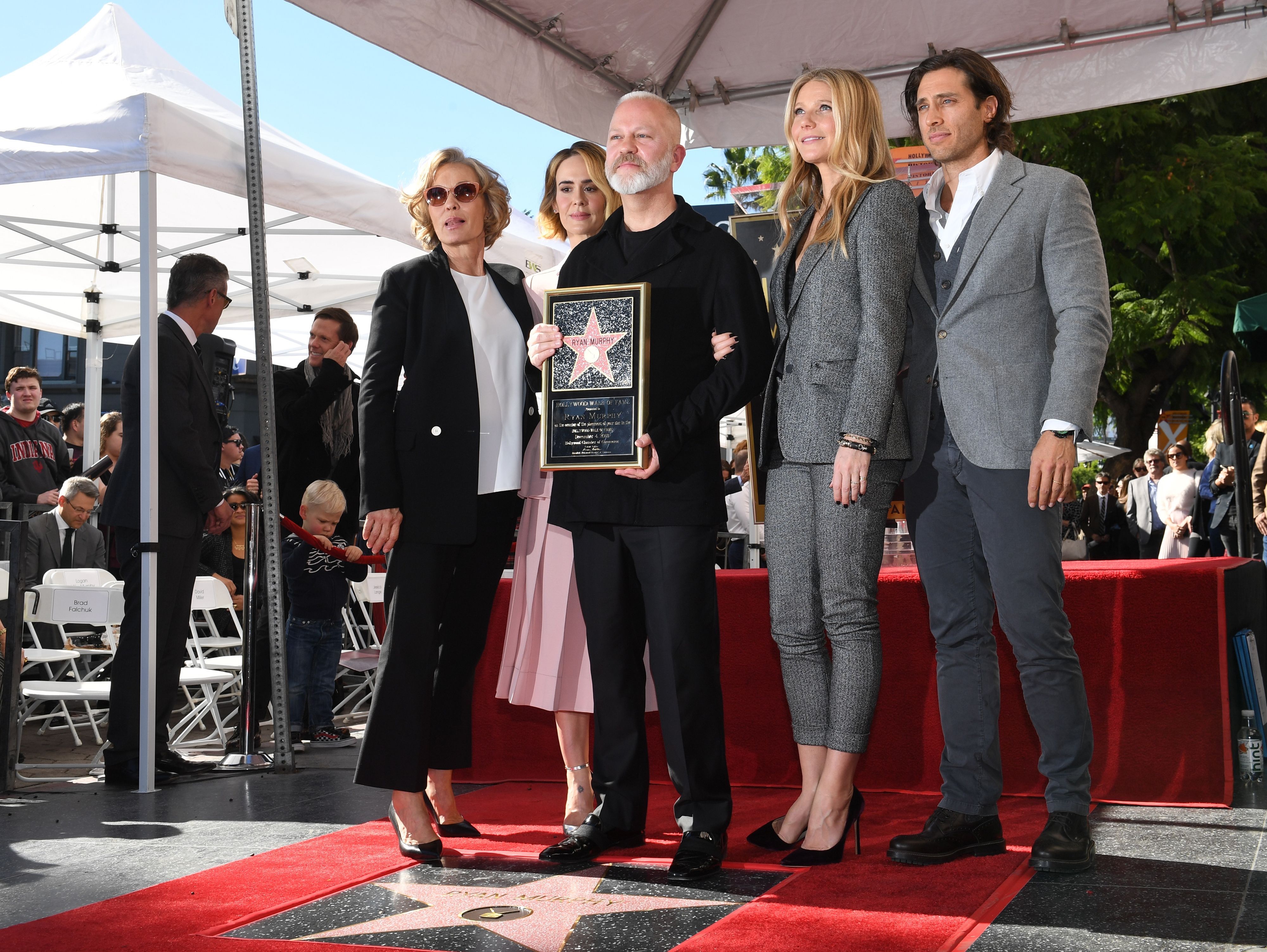 "Honestly, Ryan fascinates and I understand why," Paltrow said at the LA ceremony. "There aren't many things, and even fewer people, who you can count on to surprise you, to always offer you something truly new, to help you see the world from an angle you never imagined, and maybe even to, unwittingly, set you up with your husband."
Falchuk has worked with Murphy on several projects from Glee to American Horror Story, Scream Queens and a new Netflix series, The Politician, is in the works.
Source: Read Full Article