Ginger Spice Is the Oldest Spice Girl — But Some Think Geri Halliwell Lied About Her Age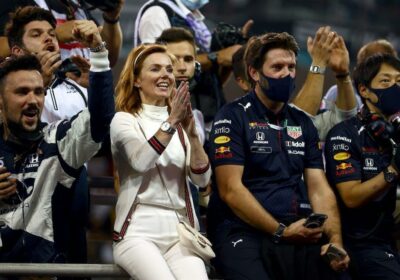 You can't very well have a reminiscent conversation about the '90s without mentioning the Spice Girls. The girl group was a pop sensation when they first exploded on the music scene in 1994. The Spice Girls would later become the best-selling girl group of all time, proving fans fell in love with this five-member group projecting girl power in a big way.
Like most big-name music stars, the Spice Girls weren't without a little controversy. And one story that quickly emerged centered on one-fifth of the group, Ginger Spice. Geri Halliwell is the oldest member, and that doesn't seem to be disputed. But some believe she lied about her age and was even older than previously thought.
Ginger Spice told a lie to get into the Spice Girls
Glancing through her IMDb profile, fans can see that Geri (Halliwell) Horner has done more than be a quasi-controversial Spice Girl. She's appeared in a few TV series, and series shorts, including Rainbow Woman (2020-21), Come Fly with Me (2010), and Sex and the City (2003). She also is known as an actor and writer for Spice World (1997), 6 Underground (2019), and Crank: High Voltage (2009).
Style says Geri (Halliwell) Horner and husband Christian Horner are living their best lives these days. The former Spice Girl was flashing a $106,000 diamond ring at their 2015 wedding, proving she's still enjoying a high-profile and upscale lifestyle. Her hubby's F1 career helps him achieve a net worth of $50 million.
Geri holds her own in net worth, coming in at $40 million herself, according to Celebrity Net Worth. Together, the couple is raising two children, Bluebell Madonna Halliwell from Geri's previous relationship and Montague George Hector Horner, a son she and Christian had together.
Ginger Spice may have fibbed about her age back in the '90s, but it certainly didn't detract from the group's mega-success. And it hasn't set her back since either.
Source: Read Full Article