Fleetwood Mac: Stevie Nicks is Grateful Christine McVie Didn't Hate Her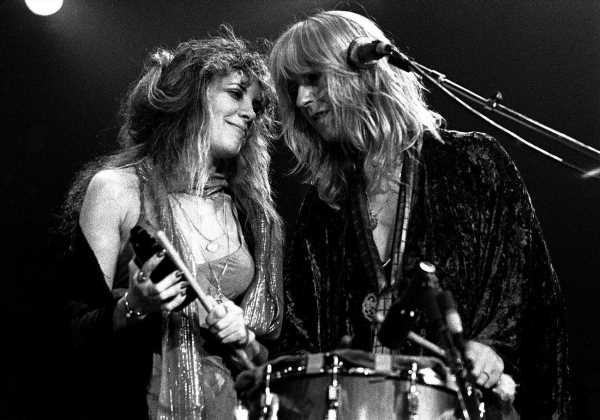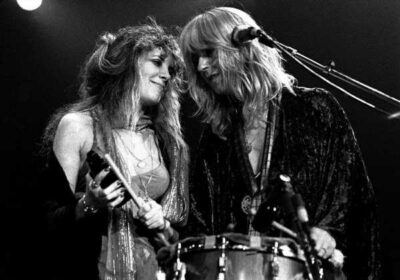 Stevie Nicks joined Fleetwood Mac as a caveat. Though she has risen to international stardom for her work in the band and her solo career, her entry into music history depended on one person: her bandmate, Christine McVie. After McVie accepted her into the band, Nicks felt grateful that she didn't feel any resentment.
Christine McVie had the final say on Stevie Nicks' entry into Fleetwood Mac
Though it's hard to imagine Fleetwood Mac without Stevie Nicks, she barely eked her way into the band. Mick Fleetwood wanted Lindsey Buckingham to play guitar, but he didn't want to include Nicks. Buckingham, who was dating and pursuing music with Nicks, demanded that she join as well. Fleetwood turned to McVie, the only woman in the band at the time, to make the final decision.
"It was critical that I got on with her because I'd never played with another girl," McVie told the Guardian. "But I liked her instantly. She was funny and nice but also there was no competition. We were completely different on the stage to each other and we wrote differently too."
For her part, Nicks had no idea that McVie made the final decision until years later. At the time, she thought they were just having a friendly dinner.
"We went for Mexican food with them and we laughed and laughed, because you English people have a very strange sense of humour," she said. "Even Lindsey had fun – he didn't want to, but he couldn't help it."
Nicks is grateful that McVie accepted her
When Nicks joined the band, she found massive success. Her songwriting and entrancing onstage performances drew a wide net of fans. Nicks says she was grateful that McVie didn't take this personally.
"I thought it was very cool of a woman [not] to say, 'Oh, she's five years younger than me, I've worked for ten years on the road, killed myself, and here she is, our new front woman!" she said, per the book Stevie Nicks: Visions, Dreams, and Rumours by Zoë Howe.
Instead, Nicks and McVie made a quick connection. Their personalities were different, but they worked well together.
"Stevie was a bright, very humorous, very direct, tough little thing," McVie said. "I liked her instantly."
According to McVie, part of their connection lies in their sense of humor.
"We have a good laugh," she said. "It is one of the primary reasons for anybody staying together, marriage, band, or whatever it is. The ability to laugh at things, and oneself, is very important."
Stevie Nicks and Christine McVie realized the importance of their friendship after McVie left Fleetwood Mac
Together, Nicks says that she and McVie are a "force of nature." They both valued a female presence in the boy's club of 1970s rock and roll. However, their importance to one another became particularly apparent after McVie left the band in 1998.
"When we went on the road, I realized what an amazing friend she'd been of mine that I had lost and didn't realize the whole consequences of it till now," Nicks told the Star Tribune.
When McVie rejoined the band 16 years later, Nicks was thrilled.
"She brings the funny back into Fleetwood Mac," she said. "Before, it was just a boys' club. With her back, there's more of a feminine touch to the whole thing. I never want her to ever go out of my life again, and that has nothing to do with music and everything to do with her and I as friends."
Source: Read Full Article