Flavor Flav Charged With Battery Following Domestic Violence Arrest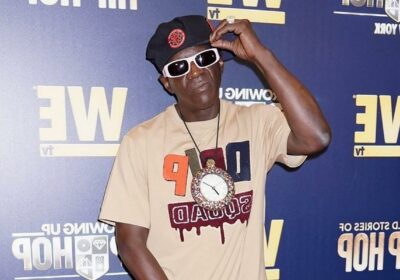 The Public Enemy hip-hop artist has reportedly been charged with battery after he was taken into police custody in an alleged domestic violence case in Nevada.
AceShowbiz –Public Enemy star Flavor Flav has been charged with domestic battery following an arrest earlier this month (Oct21).
Henderson Police Department officials in Nevada took the rapper, real name William Jonathan Drayton, Jr., into custody on 5 October (21) and booked him on a misdemeanour charge of domestic battery.
According to the criminal complaint, obtained by TMZ, Flav allegedly "poked his finger on the alleged victim's nose, grabbed her, threw her down and grabbed a phone out her hand."
Flav's lawyer, David Chesnoff, told TMZ, "In alleged domestic violence cases, there are often two sides to the story and we will explain our side in the courtroom and not in the media."
The criminal charges came after Flavor Flav was embroiled in a new feud with bandmate Chuck D.
Flav accused Chuck D of blocking Public Enemy tour while Chuck D called Flav out for allegedly "giving the situation minimum while always asking for the maximum."
Last year, they also clashed over their different political views. As Chuck D was tapped to perform at Bernie Sanders' campaign, Flavor fired off cease-and-desist notice to prevent Public Enemy's songs and likeliness from being used during the rally.
Chuck later said Public Enemy would be "moving forward" without Flavor Flav, and the two were engaged in a war of words. However, Chuck D eventually said the feud was just a PR stunt to promote their new album.
Source: Read Full Article