Euphoria star Angus Cloud's cause of death revealed after tragic death at 25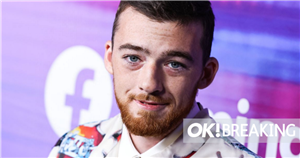 Euphoria star Angus Cloud's cause of death has been revealed after the star tragically died at just 25 years old.
The actor's death has now been confirmed and ruled as accidental after he was found unresponsive and pronounced dead at the scene at his family home in California in July.
It was recently revealed that the young star had died from an "accidental overdose" as Alameda County Coroner's Office said in a statement: "Angus Cloud died from a lethal combination of fentanyl, cocaine, methamphetamine and more, in what is ruled as an accidental overdose."
"Angus suffered from acute intoxication from the combination of drugs, which also included benzodiazepine."
This is a breaking news story and is being updated in real time.
For more of the latest celebrity, lifestyle and fashion and beauty news,click here
Source: Read Full Article