Elon Musk Promises Starlink Internet Assistance in Gaza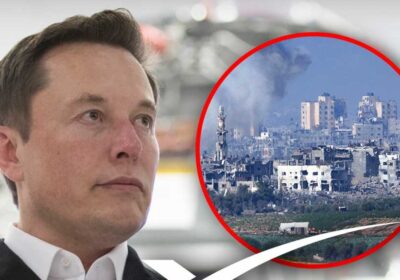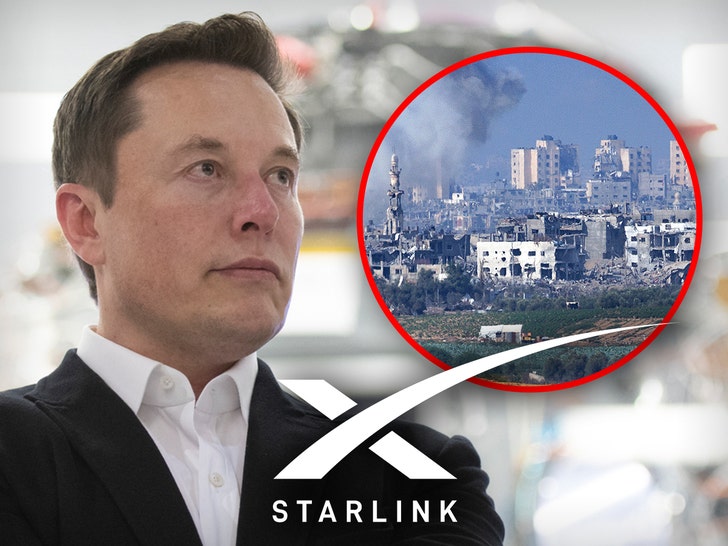 update
3:27 PM PT — The State of Israel is fuming over Elon's pledge to help Gaza — with its Minister of Communications saying his attempt to intervene is only going to bolster terrorists.
Shlomo Karhi took to Twitter to write, "Israel will use all means at its disposal to fight this. HAMAS will use it for terrorist activities. There is no doubt about it, we know it, and musk knows it. HAMAS is ISIS."
He adds, "Perhaps Musk would be willing to condition it with the release of our abducted babies, sons, daughters, elderly people. All of them! By then, my office will cut any ties with starlink."
Elon, meanwhile, has responded … "We are not so naive. Per my post, no Starlink terminal has attempted to connect from Gaza. If one does, we will take extraordinary measures to confirm that it is used *only* for purely humanitarian reasons. Moreover, we will do a security check with both the US and Israeli governments before turning on even a single terminal."
Elon Musk is coming to the rescue in Gaza — which is currently being infiltrated by Israel … and which is effectively cut off from the world in terms of communication and connection.
The multibillionaire tech boss announced this weekend that he'd be lending his Starlink satellite services to people on the ground there … which will provide Internet access amid a blackout in the area as Israeli forces move in amid their delayed ground operation.
Elon actually broke the news in response to one of his famed foes, Rep. Alexandria Ocasio-Cortez — who was decrying the fact that Israel had made Gaza go totally dark overnight.
Seemingly unprovoked, EM responded directly to the NY congresswoman, writing … "Starlink will support connectivity to internationally recognized aid organizations in Gaza." He went on to reiterate this with others, highlighting the UN as one of the orgs that'd get connected.
Of course, his specificity here speaks to the fact that Hamas terrorists are still all throughout Gaza — which is who the Israelis are attempting to root out and eradicate … despite an overwhelming call for a ceasefire worldwide, which has erupted into pro-Palestine protests.
In trying to find the ones responsible for the Oct. 7 attack on Israel — which claimed more than 1,400 innocent lives — thousands of Palestinians have been killed in retaliation.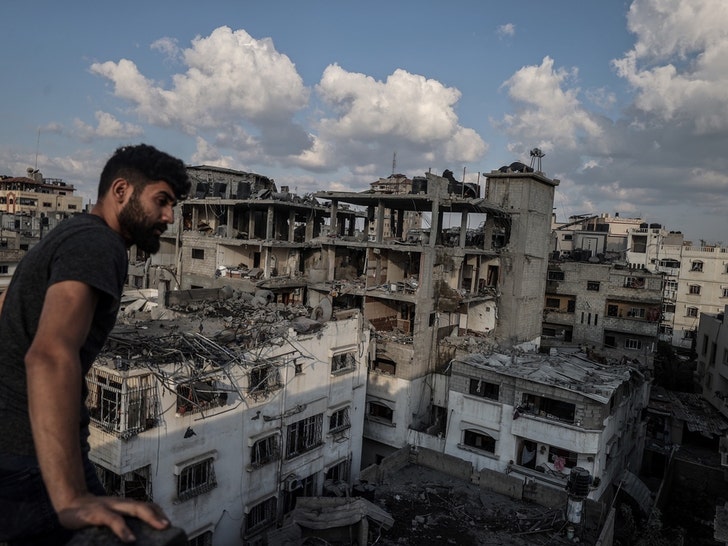 The war has become incredibly polarizing, especially here in the States … but Elon's stepping up and seemingly showing some compassion for Palestinians caught in the middle of this.
Originally Published — 1:45 PM PT
Source: Read Full Article