Cher Has a Hilarious Question When Celebrating Her 77th Birthday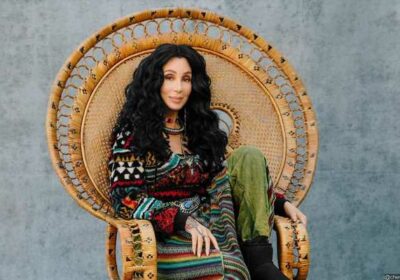 The 'If I Could Turn Back Time' songstress celebrates her latest life milestone several weeks after she broke up with her rumored fiance, Alexander Edwards a.k.a. 'AE'.
AceShowbiz –Cher has amused her fans with a hilarious question as she reached her latest milestone. When celebrating her 77th birthday, the "I Got You Babe" songstress jokingly asked to herself, "When will I feel old?"
"Ok, Will Someone PLEASE Tell me…..When Will I Feel OLD," the iconic artist wrote on Twitter on May 20. "This is ridiculous. I keep hearing these numbers,but I Honestly can't understand them."
"WHATS THE DEAL WITH [numbers]!? I'm dyslexic & [numbers] Are hard 4 me," she continued joking. "Thank u for staying, I know it's been hard. Got to go work out. Twitter is harder for me than TweetBot.
Many have since commented on Cher's post. "Age is a number," one person commented. "When you open your heart (like I know you do) we are age less. The spirit hasn't got an age."
Another indvidual gushed, "Love you Cher! Happy birthday, you're so wonderful. The best icon, legend, diva, queen. Much love." A third person, in the meantime, simply declared, "Immortal."
Cher celebrated her birthday several weeks after she broke up with Alexander Edwards a.k.a. "AE". The "If I Could Turn Back Time" sonngstress had been dating Alexander since November 2022, but a source told TMZ on May 2 that the pair called it quits "a couple of weeks ago."
TMZ also said an insider had told them the pair "were never even engaged, despite multiple reports to the contrary." The informant added that the now-exes had just decided to "play into the speculation it was an engagement ring" AE had given the singer in December, which was worth a reported $250,000.
You can share this post!
Source: Read Full Article