Britney Spears Speaks Out About Becoming A Mom At An Early Age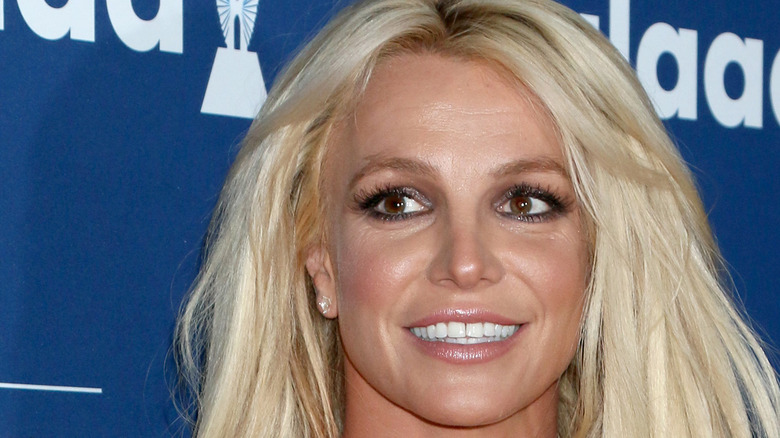 The world was collectively shocked when pop star Britney Spears married dancer Kevin Federline in 2004 after only knowing him for three months (via People). She was only 22 at the time, and would go on to then become a young mother, welcoming her first son with Federline just a year later in 2005. In 2006, Jayden would join his big brother Sean, with their famous mom being very young for having two children — at least by many people's standards, including her own (via CapitalFM).
That's right — the 39-year-old is acknowledging she started a family at an early age in a new Instagram post, although, it's worth noting she told People in 2004, "I can see myself as a mom. Next year at 23, I am so there."
In her latest post, Spears shared a photo of herself with her boys at the pool back when they were little. "I had my babies very young … at all the pools we went to on tours, all the babies flocked to me because I always brought the the most toys. I really am a baby mamma," she captioned the sweet image.
Britney Spears' relationship with her sons has changed over the years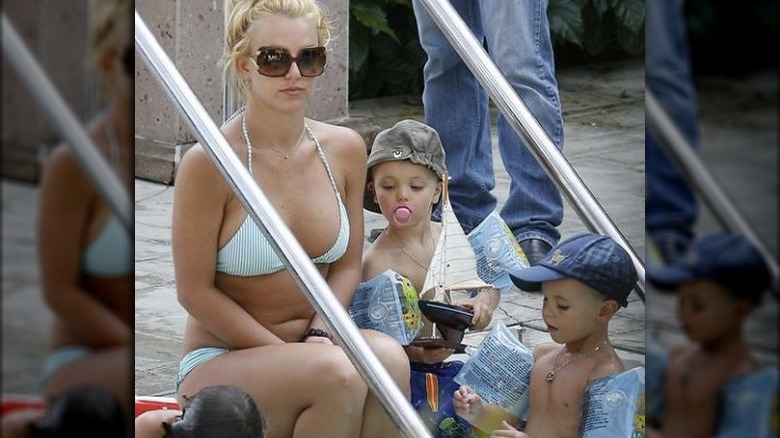 According to Daily Mail, Sean and Jayden, who are now 15 and 14, spend most of their time with Federline, under the rules of Spears' conservatorship. As the outlet reports, in 2019, he was granted 70 percent custody of the teens, with Spears having them 30 percent of the time.
Meanwhile, this is not the first time the singer has reflected on life with her young boys, posting a photo of Sean and Jayden as little kids and writing in part, "Oh how they've grown… Mamma loves you guys very very much !!!!"
She has shared sporadic photos of her sons, like one taken at Disneyland a few years back. The star captioned this image in part, "anyhow my boys are older now, so they don't like their picture taken ever… so I was thrilled today when they said SURE."
Spears posted a recent photo of herself with Sean and Jayden in which fans can see the boys are now taller than she is (via ET Online). She captioned the post in part, "It's so crazy how time flies …. My boys are so big now!!!!" The "Womanizer" singer added, "I know … I know … it's very hard for any mama especially a mama with boys seeing them grow up so fast !!!! Talk about enough to make you go to your knees … "
Source: Read Full Article