Blac Chyna's finances revealed in ugly custody battle with Tyga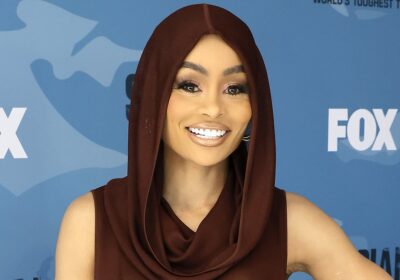 Blac Chyna's finances revealed in ugly custody battle with Tyga: Court docs reveal how much she earns per month and just how much she REALLY has in savings
Blac Chyna's finances have been revealed amid her ugly custody battle with ex Tyga over their 11-year-old son King Cairo.
RadarOnline has obtained Chyna's income and expense declaration which breaks down her average monthly income, her savings, and her everyday expenses. 
The document was submitted as part of her efforts to have Tyga pay for some of her custody battle expenses. Chyna, 35, is seeking $125k from Tyga, 33, for her legal bills and to have his finances examined. 
The documents reveal that Chyna earned around $71k in September but typically makes around $32k a month.
Surprisingly, she has just $11,000 in savings, however the property she owns is worth $1.5 million.
Revealed: Blac Chyna 's finances have been revealed amid her ugly custody battle with ex Tyga over their 11-year-old son King Cairo; pictured September 2023 
As for her mortgage, Chyna pays $22k a month for her home. She must pay $1,885 for the principal on top of the $17k interest. Property taxes come out to $3,000.
This is also in addition to her other many bills – Chyna spends $8k on health care expenses, $5k on childcare, $1,400 on utilities, and $850 on cell phones.
Chyna, who also has six-year-old daughter Dream with ex Rob Kardashian, also spends $3,800 a month on groceries and $1,529 on eating out.
Her monthly laundry and cleaning expenses come out to $3,200, while she spends $2,500 on clothing and another $2,000 on entertainment and vacations.
Auto expenses put her back $1,896 while her savings get $271 a month. 
Her largest monthly expense is her credit card and another loan – she pays $24k for her loan and American Express card.
Chyna is battling it out with Tyga for legal and physical custody of their son. The rapper has recently requested sole custody of their child. 
The latest developments come after it was revealed that Chyna has been forced to sell her own belongings to survive financially as legal bills grow due to her custody battle.
Former flame: Chyna dated Tyga for three years after meeting on the set of his music video Rack City in 2011
At the heart of the matter: The couple are battling it out over custody of their sole child together, 11-year-old son King Cairo; pictured 2017
In documents obtained by TMZ, Chyna – whose birth name is Angela Renée White – claims she has been able to pay the bills by selling her clothing, purses, and shoes to friends and family and via on an online consignment store.
Her sales have pulled in $178k this year, and have been used to make up for her plunging business sales. But Chyna says it is only a temporary solution as eventually she will have no more items to sell.
Chyna said she needs monetary assistance from her ex to fund her fight.
Chyna also raised issues she had been encountering with Tyga as they co-parent their child together.
The reality star reportedly has just 24 hours a week to spend with King, but Chyna claims Tyga has been interfering with the short amount of time she does have with their son.
Chyna also claims Tyga has been withholding direct communication with her and other essential information.
She alleges that the rapper refuses to speak directly with her, and will not disclose his contact information or provide her with the address where King is residing.
In addition, she claims he has been withholding integral information about the health, safety, and welfare of their child. She alleges this includes where their child's school is located and his prescription information.
Legal battle: Chyna, 35, is seeking to have Tyga, 33, pay her $125k for her legal bills and to have his finances examined
But sources connected to the situation have refuted several of Chyna's claims.
The insiders have told TMZ that Chyna is aware of where her son lives. They also add that Tyga has been funding their son's private school tuition, medical bills, and the bulk of the day to day living expenses.
In addition to the $125,000 from her ex, she wants a regular and consistent schedule established for their son that Tyga won't be able to stand in the way of.
Chyna filed for joint custody and child support over King over the summer. According to court documents obtained by The Blast, Chyna filed a petition to 'determine parental relationship' against Tyga.
She asked the court in a July 24 filing for joint legal and physical custody of their son to be split between his parents.
In the filing, Chyna included unknown details about King's current living situation and stated what she believes needs to be done for the 'best interest of the child.'
As for child support, the model's filing states: 'The court may make orders for support of the children and issue an earnings assignment without further notice to either party.'
The monetary details regarding how much child support that Chyna requested was not made public.
The exes have a hearing in November in which the court will review custody and visitation arrangements over their son King.  
Chyna dated Tyga for three years after meeting on the set of his music video Rack City in 2011.
Father-son moment: Tyga and King pictured attending the Kids' Choice Awards in 2019
The exes welcomed their son, King Cairo Stevenson, in 2012, and were briefly engaged, before calling it quits in 2014.
In 2016, she began publicly dating her ex-fiancé, Rob Kardashian, who is the father of her six-year-old daughter, Dream.
Chyna received a restraining order against her ex in 2017 after he allegedly posted nude images of her online.
At the time, Chyna had accused him of violating California's revenge porn law.
Over the past year the ex-stripper has overhauled her life, finding religion, quitting OnlyFans, having her plastic surgery reversed and going on the wagon.
Source: Read Full Article