Billie Eilish, Finneas Invited To Join Academy Of Motion Picture Arts And Sciences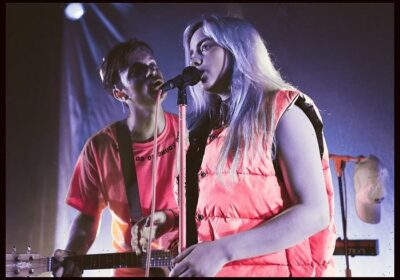 Billie Eilish and Finneas are among 12 people invited to join the Academy Of Motion Picture Arts And Sciences from the music branch.
The Academy extended invitations to join the organization to a total of 397 artists and executives from multiple categories who have distinguished themselves by their contributions to theatrical motion pictures.
The brother-sister duo won the best original song Oscar this year for co-writing the title song of the James Bond movie, No Time to Die.
"Membership selection is based on professional qualifications, with an ongoing commitment to representation, inclusion and equity remaining a priority," the Academy said in a statement.
44 percent of the 2022 class of invitees are women, while 37 percent of them belong to underrepresented ethnic/racial communities. 50 percent are from 53 countries and territories outside the United States.
There are 71 Oscar nominees, including 15 winners, among the invitees.
The Academy notes that only those who accept the invitations will be added to the Academy's membership in 2022.
(Photo: Justin Higuchi)
Source: Read Full Article