Barack Obama Speaks on Derek Chauvin Verdict: "True Justice Requires Much More"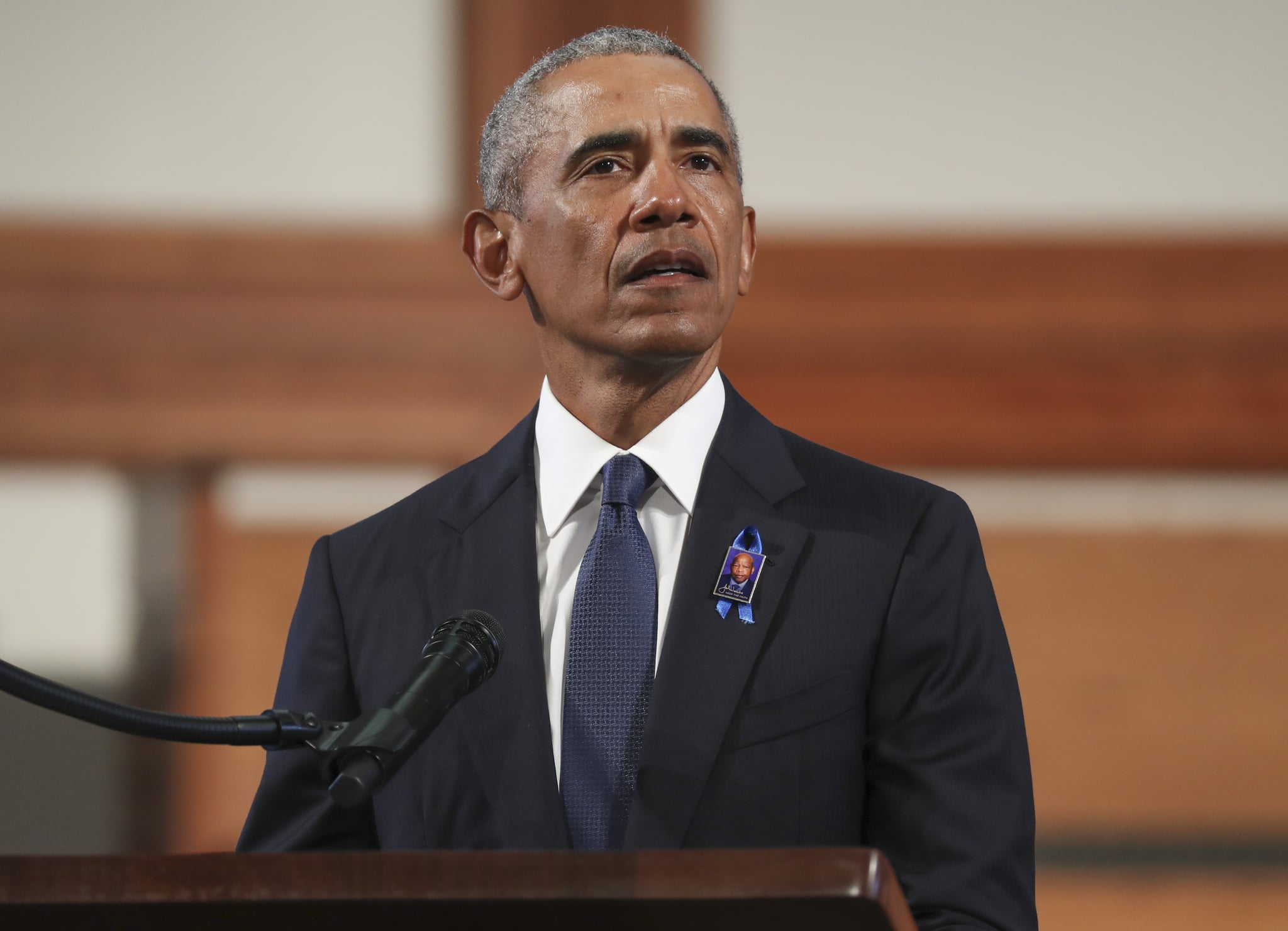 Image Source: Getty / Pool
Shortly after a Minnesota jury found Derek Chauvin guilty of all charges in the murder of George Floyd on April 20, former President Barack Obama shared a powerful statement. "Today, a jury did the right thing. But true justice requires much more," Obama tweeted. "Michelle and I send our prayers to the Floyd family, and we stand with all those who are committed to guaranteeing every American the full measure of justice that George and so many others have been denied."
In a longer statement, Obama reflected on how the murder of Floyd has "reverberated around the world" this past year, "but a more basic question has always remained: would justice be done?" He then went on to reiterate a powerful point many others have been making following the verdict: Chauvin's conviction is a step forward but not justice.
"In this case, at least, we have our answer," Obama wrote. "But if we're being honest with ourselves, we know that true justice is about much more than a single verdict in a single trial."
Source: Read Full Article