Avengers stuntman killed in car crash with 3 of his children, including newborn baby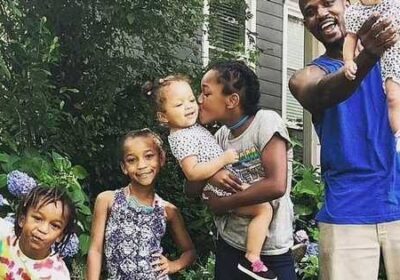 A stuntman from the Avengers films tragically died in a car accident in Georgia, along with three of his children, one of whom was a newborn baby.
The other two children in the car, a 10 year old boy and a 13 year old girl also sadly died, while one child, a three year old, is in hospital with severe injuries but is expected to recover.
The fatal car crash happened on an exit ramp on Interstate 20 in Dekalb County, Georgia. Stunt man Taraja Ramsess, famous for his roles in Avengers movies, was driving a pickup truck with all of his children on Halloween night when it collided with a tractor-trailer.
The impact killed the 41 year old father, the 13 year old Sundari Ramsess, and the newborn, Fugibo Ramsess, immediately, reported The Atlanta Journal-Constitution.
His son, 10 year old Kisasi, and a three year old girl were taken to the hospital in critical condition, where Kisasi died of his injuries on Sunday.
According to an investigation, Taraja took an exit ramp where a tractor-trailer was broken down in the left lane, when they collided.
Tarajadid stunts for Marvel's Black Panther, Avengers: Infinity War and Avengers: Endgame, according to his IMDb. He also often worked as a set dresser on over 43 projects, including The Hunger Games: Catching Fire.
Tributes have been flooding in for the much-loved performer and his family, with a GoFundMe page set up on behalf of his mum already raising thousands.
"Kisasi or Sauce the Boss – brought so much joy to the lives of so many. [He] was surrounded by loving family members every moment he spent in the hospital," the GoFundMe page shared about the 10 year old.
Taraja's mum, Akili Ramsess, posted on Instagram: "All who knew and met him know how special Taraja was. He had a deep capacity for love and loved his children more than all. He loved his martial arts, motorcycles and all things related to filmmaking.
"He a very droll yet wicked sense of humour and yet could be as cornball corny as can be. Sundari, Sunny as she was called, also reflected that special light. Funny and loved to dance. Oh God! I can't believe they're gone!"
Filmmaker Ave DuVernay paid tribute to Taraja on Instagram., writing: "He walked like a king. And to me, always acted like one. He was a part of our crew family at ARRAY. He left us last night forever in a way that makes the hearts of all who knew him break into a million pieces."
* This article was crafted with the help of an AI engine, which speeds up OK!'s editorial research and applies it to article templates created by journalists in our newsrooms. An OK! editor reviewed this content before it was published. You can report any errors to [email protected]
Source: Read Full Article