Artie Lange Says He's Been Clean Almost 2 Years and Staying Sober is a 'Full-Time Job'
Comedian Artie Lange recently shared that he's sober and that staying sober has become his full-time job.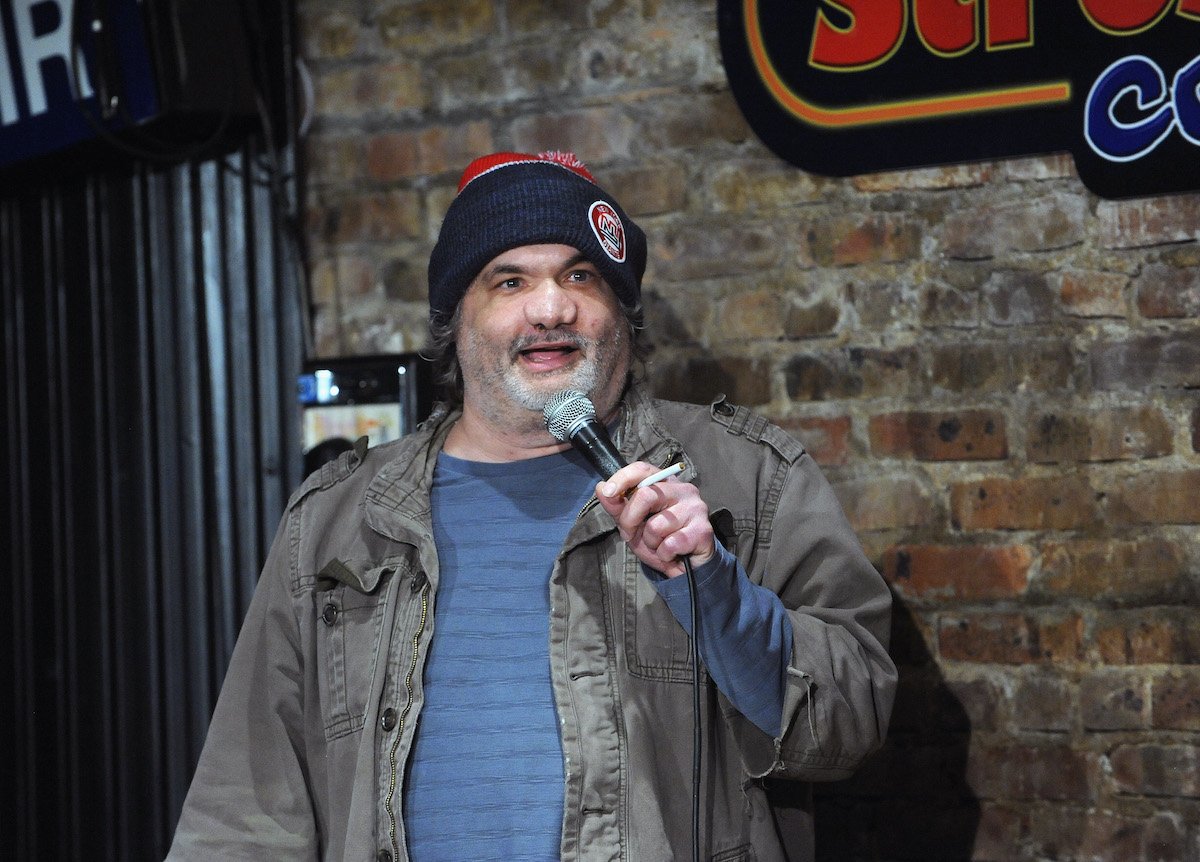 Lange offered an update on Nick Di Paolo's show. "I took it down a couple of notches," Lange shared. Adding, "I came back and I've stayed clean and sober, that's like a full-time job. I go to meetings on Zoom. In the summertime, they had some AA meetings outdoors that I attended. Gotta work the program."
"I just thought I had to retreat a little bit from the work I was doing to make that happen," he continued. "And stay out of jail. Stay out of rehab. But I've been clean now almost two years. It's a different life."
Artie Lange has switched his focus
"Doing drugs was a full-time job," he admitted. "It takes up a lot of time. And you gotta do something else in your time to uh … you gotta get a different life. You meet people who are in the same struggle and you try to hang out with them. If you gotta make sacrifices like take back work a little bit, that's what you gotta do. That's what I'm doing and that's what I've been doing the past six months."
Lange added that people have been nice on social media. "They're concerned," he said. Adding that he is experiencing clarity in his life after feeling a little restless in the beginning of sobriety. "It's just like thinking clearer," he said. "You start to think clearer and you start to think, wow I did this, I did that."
"And it's trying to get over a lot of the stuff you did when you were messed up," he explained. "And trying to figure out a way to live without all the stuff you thought was exciting. It wasn't exciting. It was exciting, but it was also dangerous." Adding, "You start to realize you can't do that anymore."
Friends expressed serious concern that Artie Lange could die
Lange faced jail time if he did not stop doing drugs. In 2019, New Jersey judge told Lange to get his longtime substance abuse problem under control or go to prison. The judge noted that Lange was dangerously close to dying due to the combination of his diabetes and drugs.
While Lange publicly announced he was working on being sober, he stumbled and found himself in court once again. Friends expressed concerns that Lange may not be able to stop. "Artie, this is my 1000th request over decades to beg you to surrender to your addictions," comedian Richard Lewis tweeted in January 2019. "When you had time clean we had the most laughs sober. I love you. You're beloved and a magnificent comedian cursed with self-loathing and fear. Give it up and live."
"I'm echoing @TheRichardLewis. Artie, it CAN be done. Richard's living proof," Maurice Lamarche, from Pinky & the Brain wrote. Comedian Mark Schiff wrote, "November 18th, 1984 I put it down. So can you." 
Source: Read Full Article